NEW BEDFORD, MA - A destination that's rich in culture - with a busy port - and a family friendly attraction that's open year-round.  You can find it all in New Bedford.
"We tell the story of man's relationship with whales over time," said Christina Connett, curator of exhibitions and collections, noting that the spacious building is filled a large collection of nautical treasures including scrimshaw.  "You walk into the Jacobs Family Gallery and you see 3 of our adult baleen whale skeletons which are absolutely spectacular, very breathtaking."
Staff is gearing-up for the release of In the Heart of the Sea, a big-budget movie about the real-life story that inspired Herman Melville's "Moby-Dick".
"This is absolutely fantastic and it's going to get so many more people interested in this topic right out of the gate," says Brian Witkowski, director of apprentices and interns at the museum.  "The Essex ship left port in Nantucket in 1819.  A year later - November 20, 1820 - it was attacked twice by a giant sperm whale."
"You were very confined with a group of 20 to 35 other men on this very small vessel in the rough seas," said Witkowski.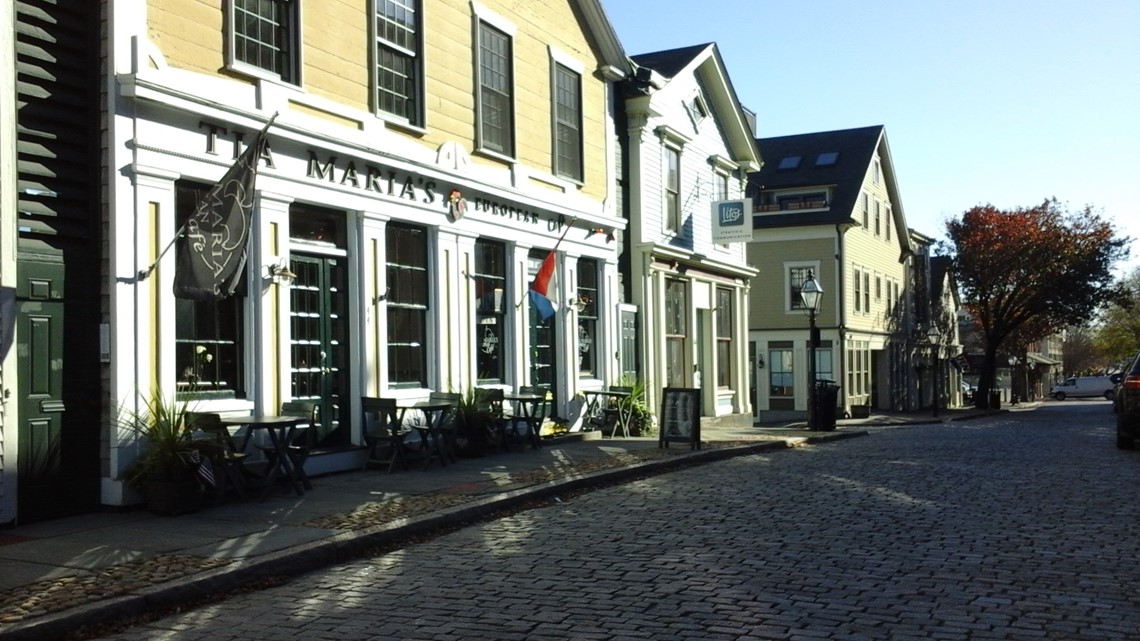 From the historic district to the
, owned and operated by the city.
"We're just a hop, skip and a jump from the downtown area," says curator Shara Crook-Martin.   "The bulk of our collection is native animals, a number of which are rescue or rehab animals."
You can also encounter  programs are on the rise.
"This is Blue.  He's our 12-year-old harbor seal.  He was born here.  We also have his mother, Yellow.  She's 32 years old," said zookeeper Caitlyn Riley, as she leads the seal through a series of training exercises.  He can make vocalizations, wave and even paint a picture.  Visitors can touch the seal's rubbery-feeling fur.
The maritime mecca - also home to a national park - is preparing for a busy holiday season, full of special events.
"Walk our cobblestone streets.  Visit our museums, our galleries," said Dagny Ashley of Destination New Bedford.  "Have some of our award-winning seafood and chowder here."
A coastal gem - relevant in the past and the present.