Mother nature is turning up the heat tomorrow. Highs will near 90 degrees for some inland location and with high humidity it'll feel like mid 90s! Chance for a few scatters showers/thunderstorms in the afternoon tomorrow. So just watch the sky carefully. Remember, when thunder roars, go indoors!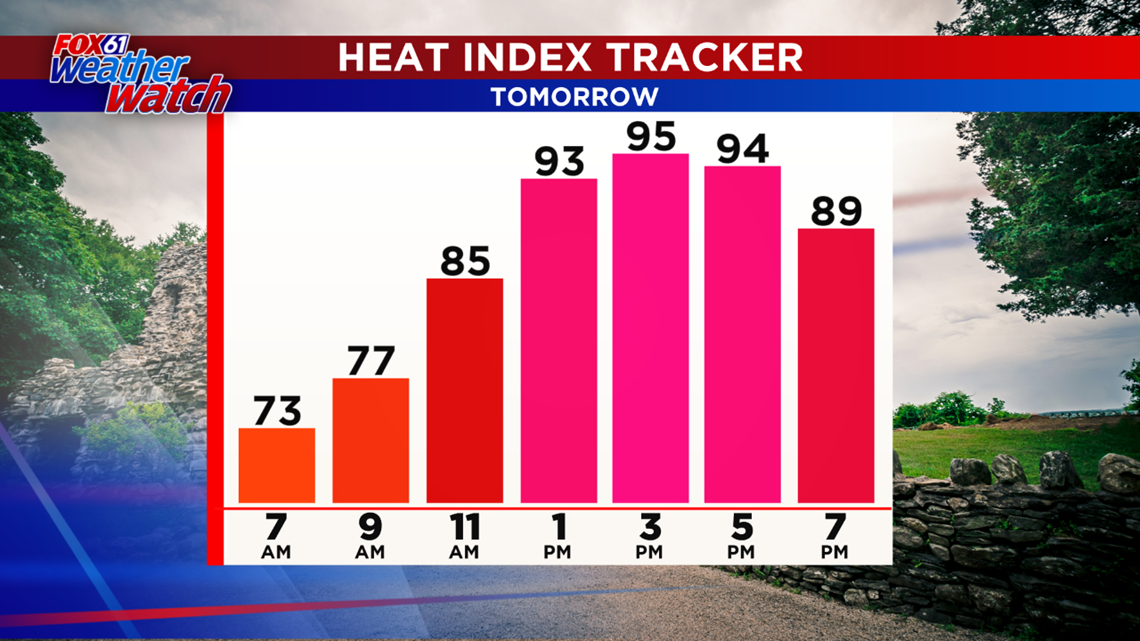 Hope you like the heat and humidity because, it's not going anywhere. We could be in for another heat wave for Sunday, Monday, Tuesday, and possibly into Wednesday when highs could reach around or over 90 degrees. The humidity will stay in the very humid to tropical range through the week.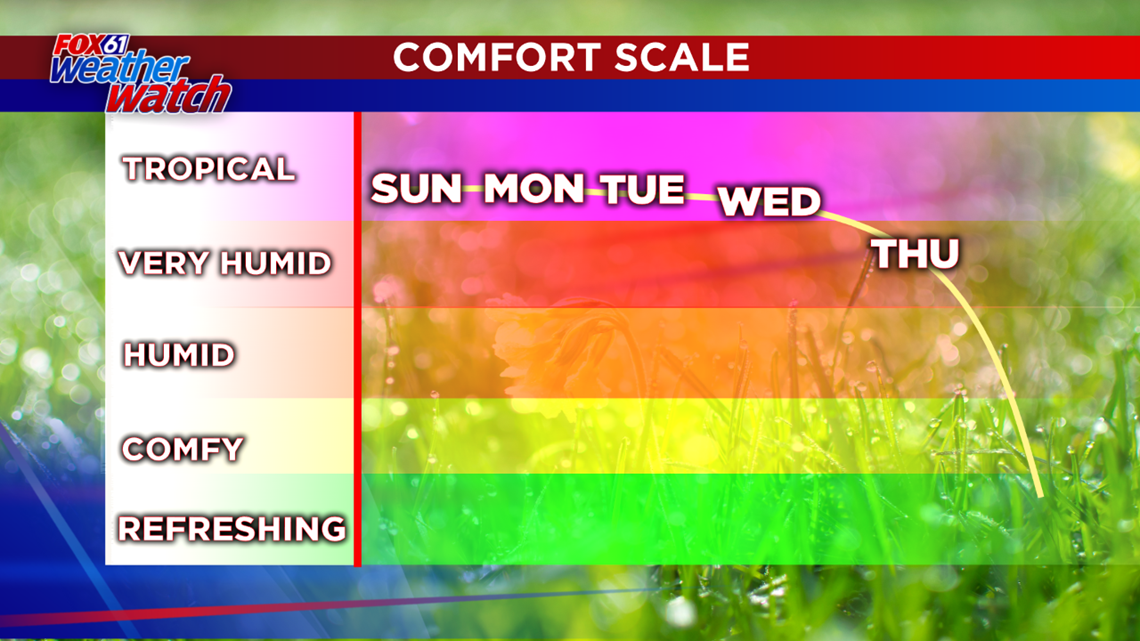 A cold front will cool us down by the end of next week.  The timing of the front is still to be determined.. There are signs that the front could slow down and not clear the New England Coast until Thursday. Friday at this point looks like weather perfection, highs in the lower 80s and dew points in the upper 50s!
TONIGHT: Partly to mostly cloudy, patchy fog, mild & muggy.  Lows: 65-73.
SUNDAY:  Clouds and fog, giving way to partly sunny skies, very warm and humid, chance for a few afternoon pop-up storms.  High: 85-90.
MONDAY: Partly sunny, hot and humid.  High: 85-90.
TUESDAY:  Partly sunny, hot and humid,  High: 88-93.
WEDNESDAY: Partly cloudy, warm and humid, chance for showers and thunderstorms.  High: 80s
THURSDAY: Partly sunny, less humid.  High: 80.
FRIDAY: Mostly sunny, dry and pleasant.  High: 75-80.