NEW HAVEN -- A fraternity at Yale University is under investigation for allegations of racial intolerance during a party over the weekend.
Neema Githere, a student at Yale, posted on Facebook that the school's Sigma Alpha Epsilon chapter turned away a group of girls from a party Friday night, saying admittance was on a "white girls only" basis. Githere said the same fraternity turned her and her friends away for the same reason last year.
Grant Mueller, president of Yale's SAE chapter, vehemently denied the allegations, but did not say much else.
"I defer all comments to be made to our national headquarters. We're still working to resolve the issue and obviously looking to promote diversity on campus as best we can," Mueller said.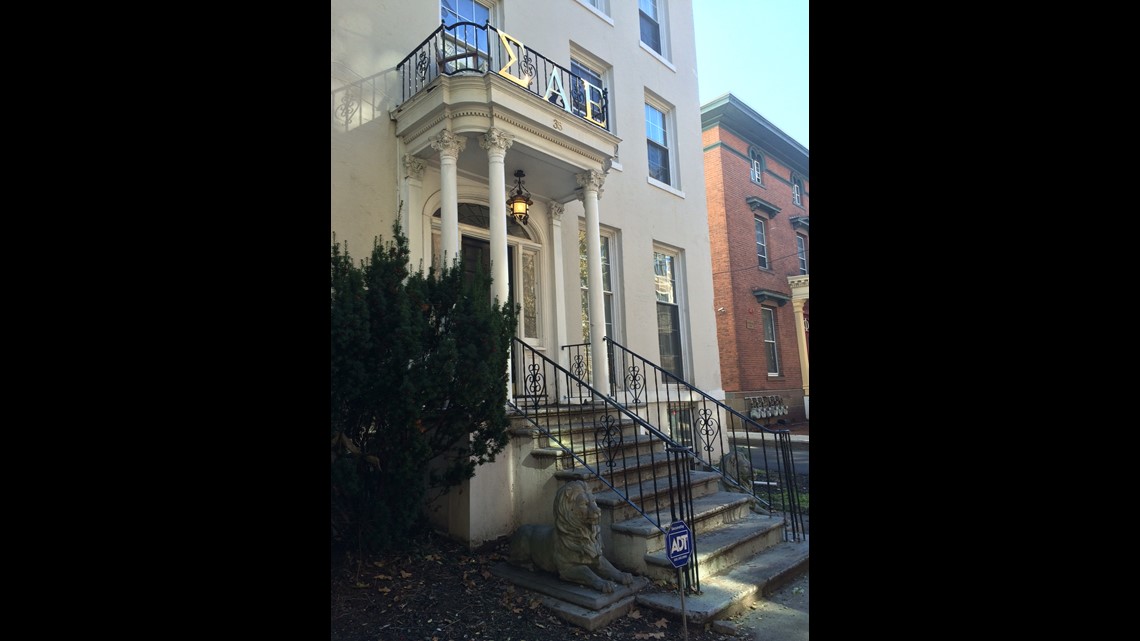 In a statement, Sigma Alpha Epsilon's national headquarters said it was made aware of the incident and was investigating. The organization said the preliminary reports said police were called for a noise complaint and told the frat to stop admitting guests and to clear the steps and sidewalk. SAE said the members halted any new party-goers from entering in order to comply.
Emily Van Alst, a senior, said she "totally, completely" believes the group of women making the racism accusations against SAE.
"Those incidences have occurred multiple times on campus, especially at SAE and it's just really frustrating," said Van Alst. "I've had incidences where like, I've been asked to like, flash SAE members in the past so I just normally stay away from Frat Row because it's just a recipe for disaster."
In a separate incident, Yale police are investigating a report from a student who said he or she was the victim of a sexual assault on Sunday morning by an acquaintance who is another Yale student. The incident happened on campus during the early morning hours on November 1.
The university's chapter of Sigma Alpha Epsilon was punished for what the fraternity describes as a presentation made at a February 2014 initiation ceremony.
Dean Jonathan Holloway said in a message to students that the fraternity took steps to respond to the violation and "improve the general climate that led to it."
Holloway also shared a letter from SAE fraternity brothers, who apologized for the harm they caused but did not provide details of the offense. The letter says the sanctions imposed through August 2016 include a fraternity ban on communication via Yale email systems.