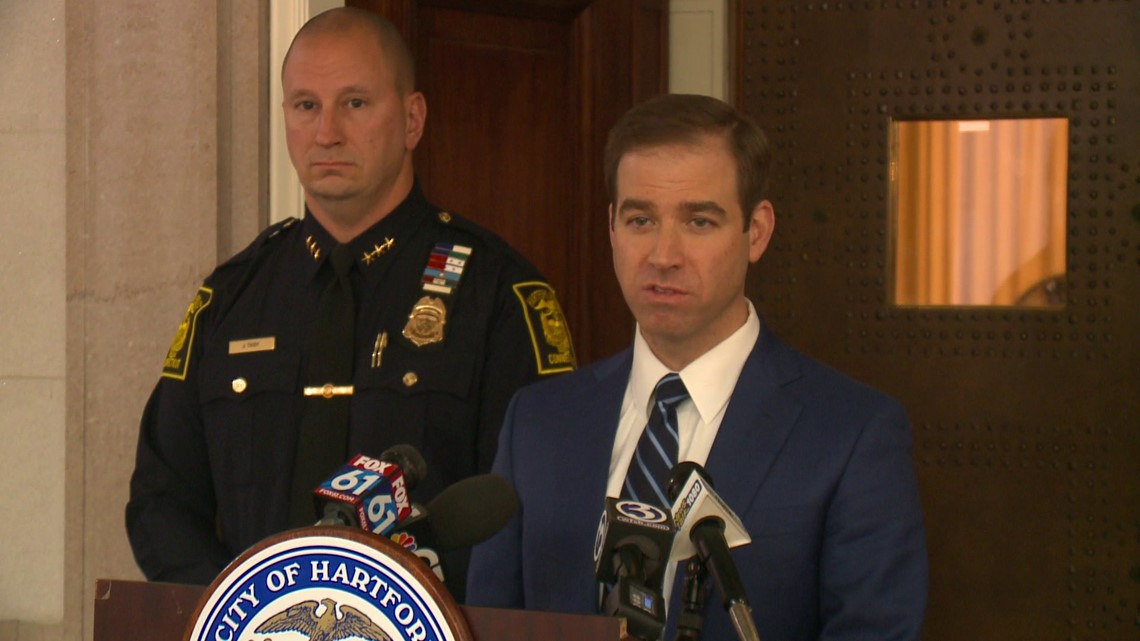 HARTFORD — Mayor Luke Bronin has nominated Interim Police Chief Jason Thody for the permanent job. The nomination Wednesday is subject to confirmation by the city council.
Bronin said a town hall meeting to discuss his nomination will be held next week.
"I've seen first hand his willingness to listen seriously and carefully, to make tough change when necessary, to engage and to deepen partnerships throughout our community," Bronin said Wednesday.
Bronin says continuity of leadership would be best for the department and city and he has been impressed by Thody's commitment to building a culture of professionalism and accountability.
Thody was appointed interim chief in April when former Chief David Rosado took a private sector job.
"No matter what problems that we face as a department and as a community, the only way that we can truly succeed is together and collaboration and we've seen that certainly over the years here," Thody said.