There's nothing 11-year-old Derek Blake loves more than legos, except for his pal Jean who loves nothing more than being by his side.
Jean is a service dog, matched with Derek, thanks to NEADS. The New England-based non-profit that trains service dogs to help the physically disabled, deaf, and children like Derek who have autism.
"I don't know how to explain it; he is just calmer, more settled, and more confident around her. It has just been a wonderful impact," says Derek's mom, Jen.
"It makes it is less chaotic for us," says Derek's dad Tom. "It is part of the routine because [Derek] has Jean to take care of, so it keeps him focused on her, which then keeps him doing what he needs to do throughout the day."
Jean's nearly two years of training with NEADS allows her to help Derek when he's frustrated or upset, keep him focused – and interacting positively with others.
Derek and Jean are one of more than 20 current NEADS pairings across Connecticut.
"If he is having a hard day, he will go with her and go settle down. She will jump up on the couch, and then a few minutes later, he is fine. It is just amazing," says Jen.
Derek and Jean are teammates, tackling life's challenges, both big and small!
And in case you're wondering:
"Jean's favorite vegetable is cucumber, and her favorite fruit is apple. One of Jean's favorite vegetables is carrots, and I can't stand carrots, so me and Jean are perfect," says Derek.
Getting Jean to Derek was not easy, and the process came with no guarantees.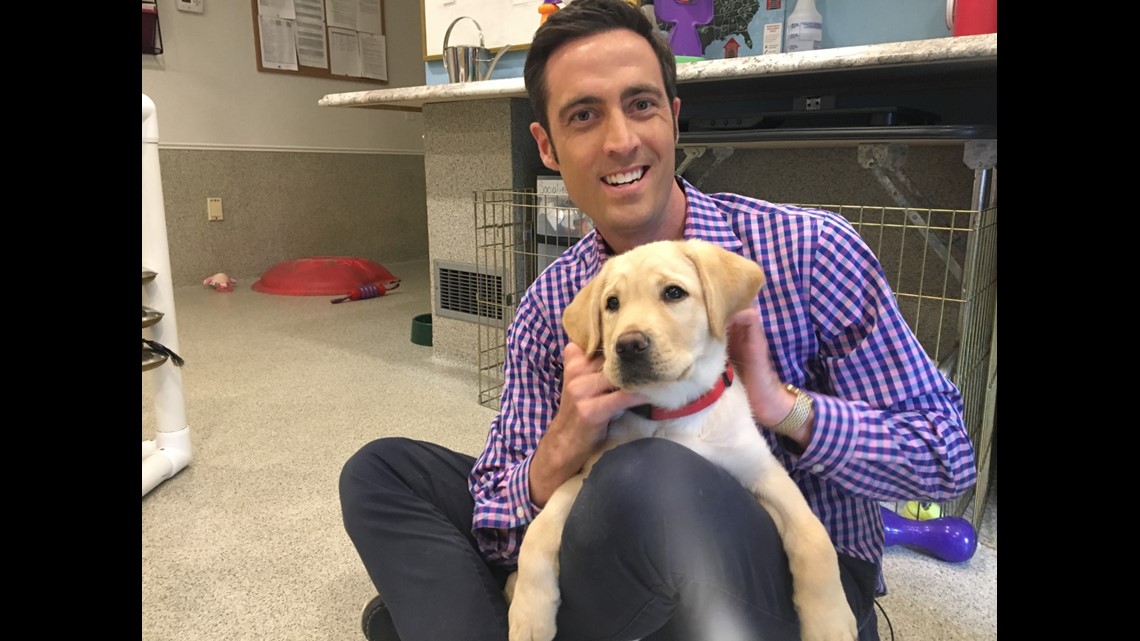 "We look for a dog who will look for someone and say: 'What can I do for you?' And that is important for the job that they do," says NEADS trainer Becca Hill.
To understand a match like this, you'll need to go back about four years when Jean looked a lot more like this little guy named Morrissey.
"I met Morrissey a couple of days ago. He is just an absolute love, absolutely wonderful. [He's] the kind of dog who will come up to you and want to be with you all the time," says Hill.
Morrissey is training to be a service dog through NEADS.
When FedEx surprised FOX61's Keith Mcgilvery with a $5,000 donation for a charity of his choice after emceeing at this year's Travelers Championship, he turned to friends living with a NEADS service dog from the organization. They connected Keith with the organization, which invited him to sponsor Morrissey.
Morrissey has a ways to go before paired with someone who has a physical disability, is deaf, or a child with autism. The work starts at NEADS headquarters with Trainer Hill about 90 minutes north of Hartford in Princeton, Massachusetts.
"Our dogs are highly socialized, from the day they get here they are socialized right away," says Hill.
Morrissey and his classmates will round out up to two years in training at a prison in Rhode Island where inmates take the lead.
Right now, NEADS has more than 20 dogs paired up across Connecticut.
Morrissey has a ways to go before he joins them on the job. Only half of the non-profit's dogs will master the skills needed for graduation.
"A graduate is a dog who you know when you ask them to do a task, they will do it, enjoy it, and they will complete it very well," says Hill.
If early signs are any indication, Morrissey may have what it takes to go to the head of the class.
How did Morrissey get his name?
Keith McGilvery got to pick Morrissey's name.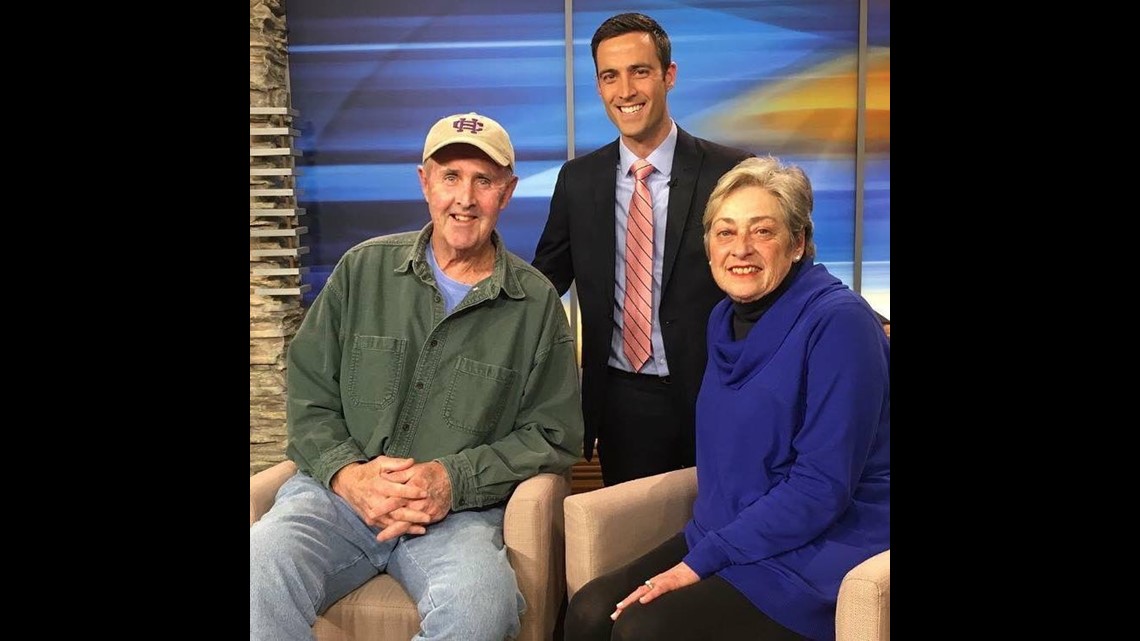 Keith went to Boston College High School on Morrissey Boulevard in Boston. It was a place that was special for his dad, who was also a graduate of the Jesuit High School. It was also where Keith met classmate Patrick Downes who introduced Keith to NEADS. Downes and his wife Jessica Kensky got a service dog named Rescue from non-profit after they were injured in the Boston Marathon bombings.