WASHINGTON — A girl from Illinois who was abducted in 2017 and featured on the Netflix reboot of "Unsolved Mysteries" has been found safe.
Heather Unbehaun, 40, was taken into custody in Asheville, according to jail records reviewed by local TV station WLOS. She is being held on a $250,000 bond and is awaiting extradition.
The Asheville Police Department told the station that Kayla was spotted on Saturday, May 13, at a secondhand clothing store called Plato's Closet just before 7:30 p.m.
An employee at the store recognized the missing child from a "well-publicized media" and contacted the police, according to the station's reporting.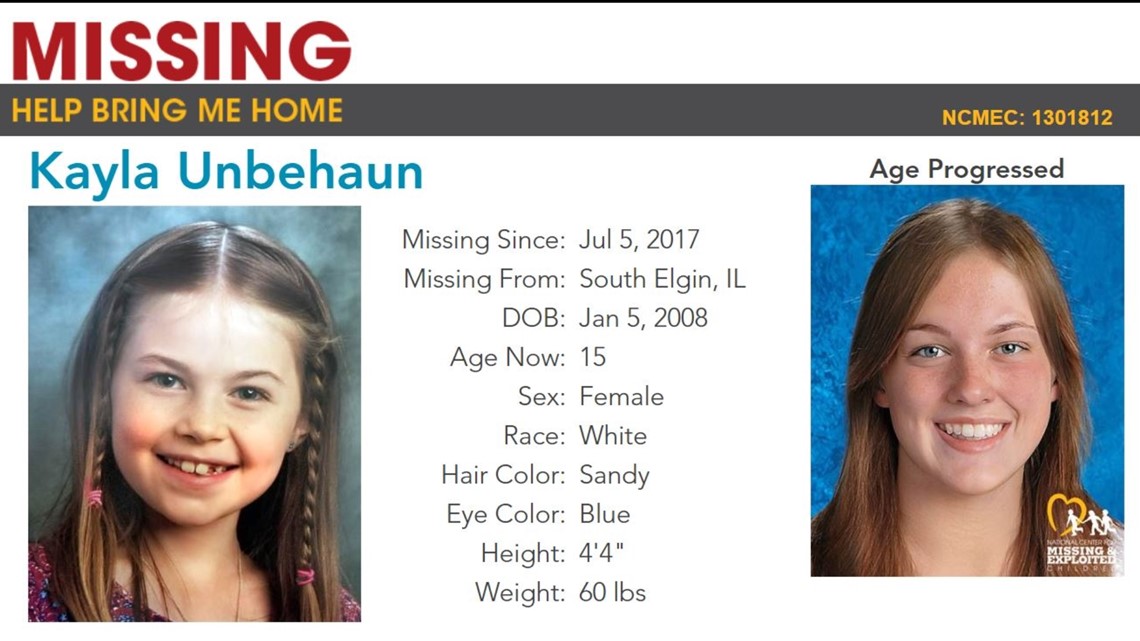 It's likely that Kayla was recognized from her appearance on "Unsolved Mysteries." Her story was featured on a 2022 episode of the show's reboot under Netflix. That episode focused on children abducted by parents, and what recourse the families have to get their children back.
The National Center for Missing and Exploited Children also released a statement from Kayla's father, Ryan, thanking those who supported the family through the search.
"I'm overjoyed that Kayla is home safe," he said in the statement. "I want to thank the South Elgin Police Department, the National Center for Missing & Exploited Children and all of the law enforcement agencies who assisted with her case. I also want to thank all of the followers on the "Bring Kayla Home" Facebook page, who helped keep her story alive and were instrumental in spreading awareness. We ask for privacy as we get to know each other again and navigate this new beginning."