PASADENA, Calif. — The Rose Parade and Rose Bowl game, usually an iconic New Year's Day tradition, will happen a day later this year.
Here's why the festive floral floats, marching bands and the Granddaddy of Them All will take place on Monday, Jan. 2 in 2023.
Why isn't the parade on New Year's Day?
The annual Rose Parade parade, known best for its intricate and elaborate florally-decorated floats, typically helps us ring in the new year on the morning of Jan. 1. This year, for only the 20th time in its 134-year history, the events will take place on Jan. 2 instead.
That's because the organizer of the parade, the Tournament of Roses Association, has a longstanding tradition to never hold the parade on a Sunday.
The parade began in 1890 and was annually held on New Year's Day. In 1893, when the parade was to fall on a Sunday for the first time, organizers moved it to the next day to avoid interfering with worship services or scaring horses tied up outside the churches.
The tradition has continued since and last happened in 2017.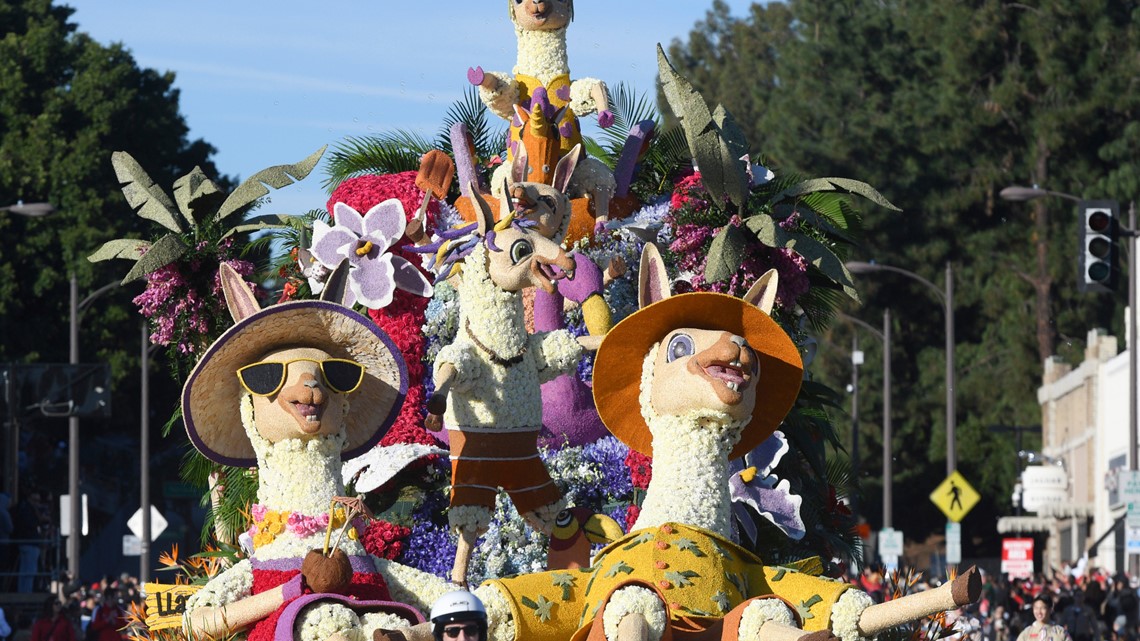 How to watch the Rose Parade and Rose Bowl
The 134th Rose Parade begins at 8 a.m. Pacific Time (11 a.m. Eastern) on Jan. 2, 2023 in Pasadena, California.
The Rose Parade will be broadcast on ABC and NBC network stations.
After the parade, Penn State and Utah play in the 109th Rose Bowl. It will be broadcast at 1 p.m. PT (4 p.m. Eastern) on ESPN.