NEWINGTON -- The Hartford Whalers might have left town two decades ago but now on the ice, a new team: The Hartford Braillers.
"Blind hockey has hit Connecticut," said Keith Haley, one of the organizers and players on the newly formed team. The Braillers were started in the winter of 2016.
Haley, who played high school hockey at Farmington High School, hung up his skates after the effects of Glaucoma began to attack his sight, and rendered him blind in his 20's.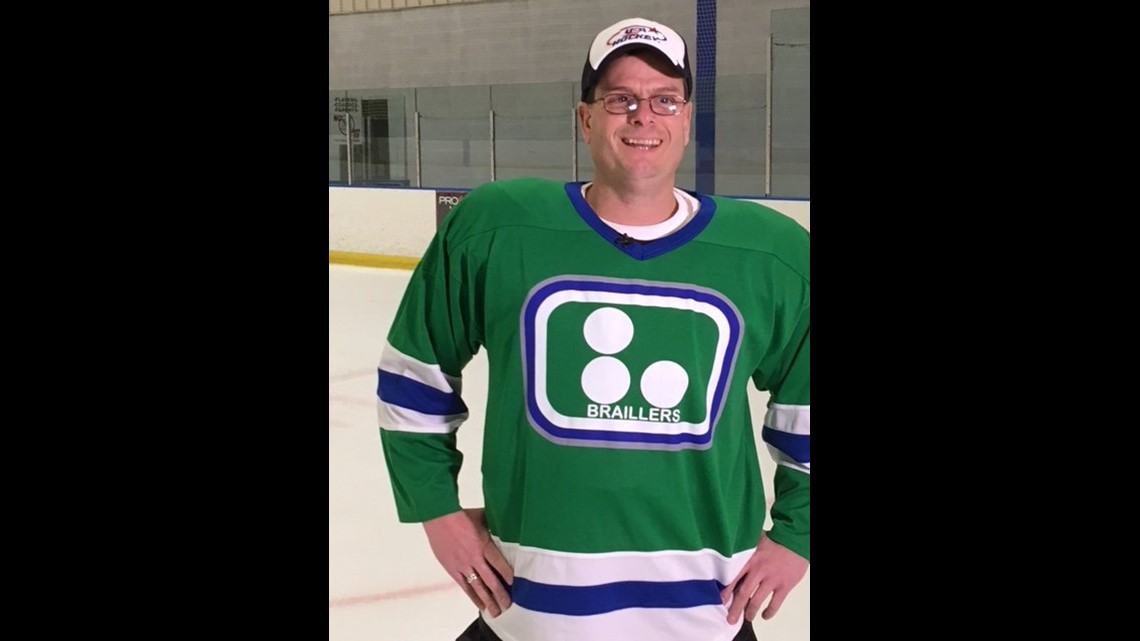 Now at 44, Haley is back on the ice, helped by a team of sighted volunteers who work with the Braillers, "At age 44 and being legally blind,  a lot of things get taken away from you. Independence, driving -- I never thought I'd be able to get the game of Hockey back."
For now, The Hartford Braillers practice every few weeks as they work to get more players and volunteers.
Recently, on a Sunday night at the Newington Ice Area, a half-dozen legally blind and totally blind players gathered on the rink. Jim Sadecky, an Air Force veteran and father of two teens, lost his sight in a tragic construction accident 13 years ago. He decided to try his hand at hockey last winter, having never played before.
"In the 13 years since I've been blind, it's the most freedom I've felt," he said.  Sadecki listens for the sound of the puck which is three times larger than a standard NHL puck and has ball bearings inside, making a cowbell like sound so players know when its coming.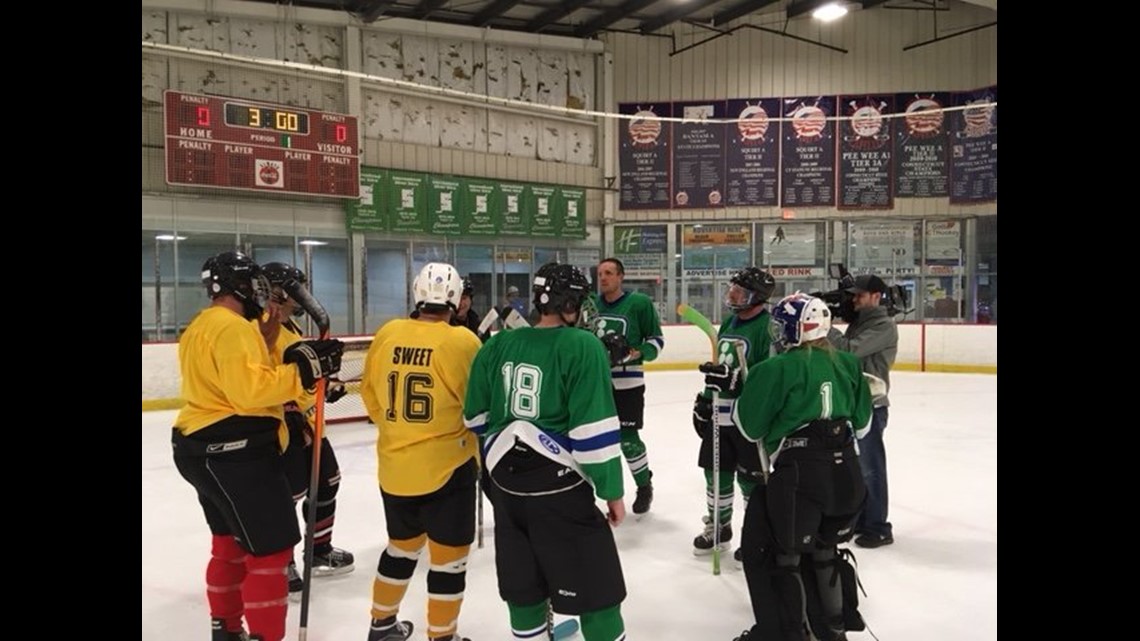 "I'm not stopping," Sadecki laughed, "I'm playing Hockey until I'm old. This is the greatest thing ever." Nick McCummings, a coach and sighted volunteer from USA Hockey Disabled said, "It's the same thing as anyone else. They want to do it and they want to compete. There should be no limitations for anyone."
Haley noted that there are currently blind hockey teams in New York, Chicago, Pittsburgh, and Washington. The Hartford Braillers are open to anyone with a visual disability regardless of skill level.
To find out more about the Hartford Braillers, visit their Facebook page.
Catch the full story tonight on FOX61 news at 11 p.m.