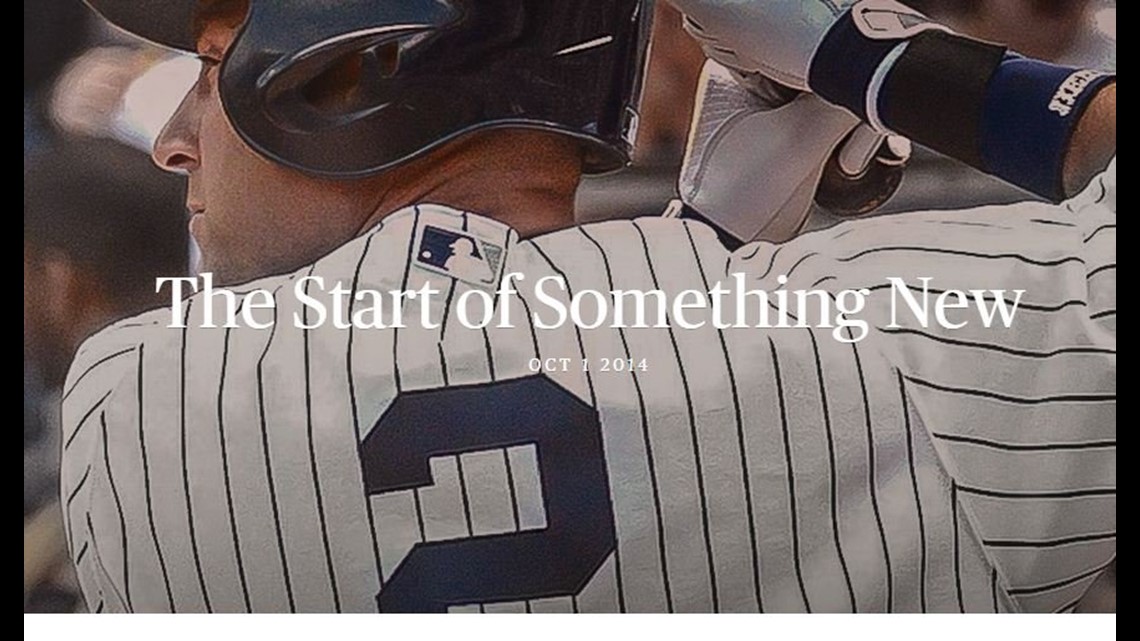 Derek Jeter is taking on a new venture.
After his 20-season career with the New York Yankees, Jeter announced Wednesday that he's joining the media world with a digital publishing venture that will deliver athletes' unfiltered thoughts directly to fans.
The venture comes in the form of a website called The Players Tribune. The site will offer unique, straight from the source access to top athletes in every sport, cutting out the sports reporters in the middle. The website will offer exclusive videos, photos, podcasts and much more.
In a statement on the site on Wednesday, Jeter said the website will "transform how athletes and news-makers share information and bring fans closer than ever to the games they love."