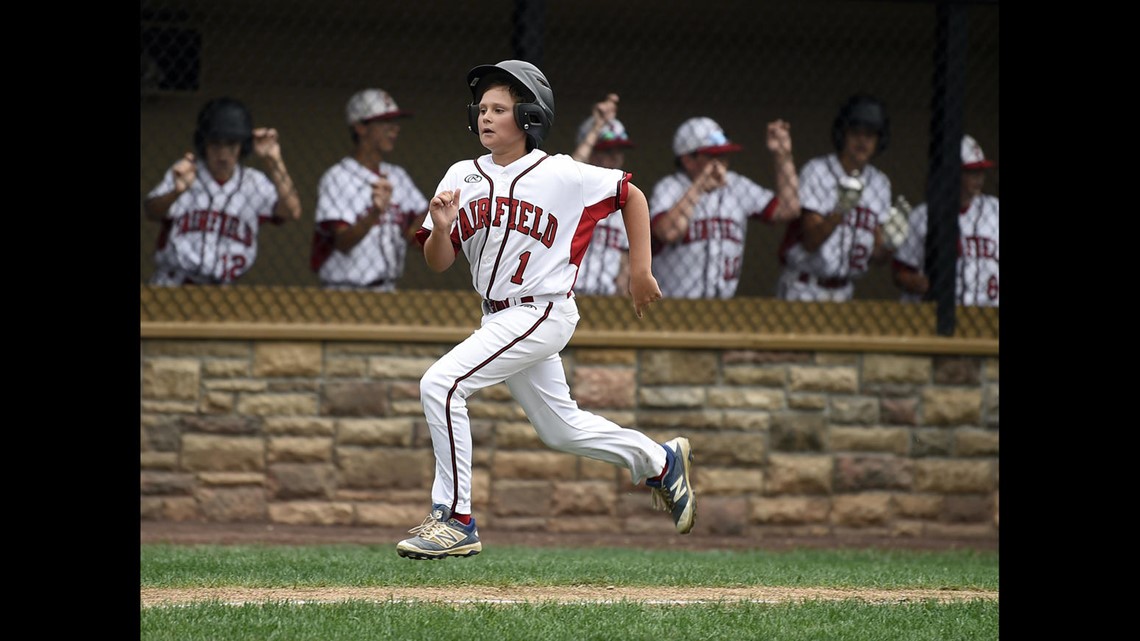 Fairfield American punched their ticket to Williamsport, Pennsylvania with a 10-0 victory over South Portland (Maine) Saturday afternoon in the New England Regional Championship game at Giamatti Stadium in Bristol.
The Connecticut based team jumped out to a 3-0 lead in the third inning, and never looked back, adding four more in the fourth inning to take total command of the showdown.
Michael Iannazzo  led the way for Fairfield with four RBI while Ethan Righter recorded nine strikeouts through 4.1 innings on the hill.
Fairfield will be back in action when they represent New England in a showdown with the Mid-Atlantic regional winner on Thursday, August 17 at Howard J. Lamade Stadium in Pennsylvania. Depending on the outcome, Fairfield will either play in the Saturday, August 19 elimination game or the Sunday, August 20 double elimination game.
Click here for Little League World Series match-ups.