Sarah Harrison will have her artwork showcased as the winner of the Connecticut Doodle 4 Google Competition.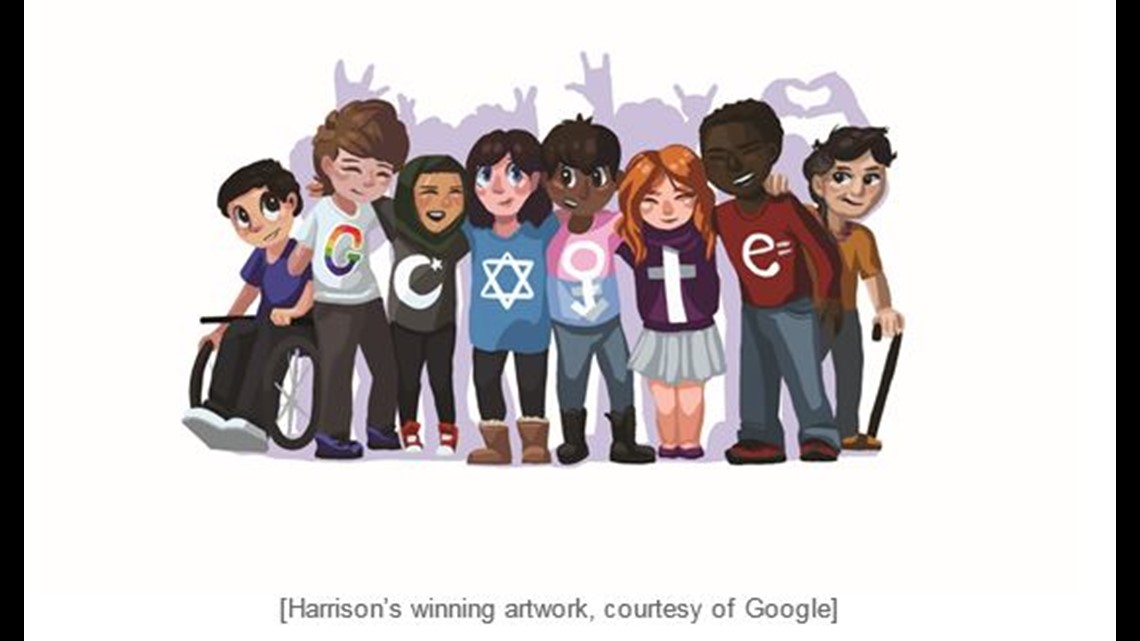 Harrison's winning artwork, which was revealed at the assembly at the Stratford school, and inspired by the prompt "What I see for the future…"
As winner, Harrison was awarded an Android tablet and the chance to win a $30,000 college scholarship and $50,000 Google for Education grant for her school.
The Doodle 4 Google competition gives K-12 students across the country the opportunity to have their artwork featured on Google's homepage.