STORRS —  To be looked at as one of the best in a sport, a lot must come into play: championships, awards, consistency and player development to name a few.
When it comes to the head coach of the UConn Huskies field hockey team, Nancy Stevens has done just that and more.
Stevens, who has been at the helm for the past 28 years, has led the Huskies to three NCAA National Championships in a five-year span and five consecutive trips to the Division I Field Hockey Final Four.
In 2007, Stevens was inducted into the NFHCA Hall of Fame. Stevens' 39 year coaching resume, has made her the winningest coach in the sport.
Stevens said the key has been focusing on coaching her players the best way her staff and her can.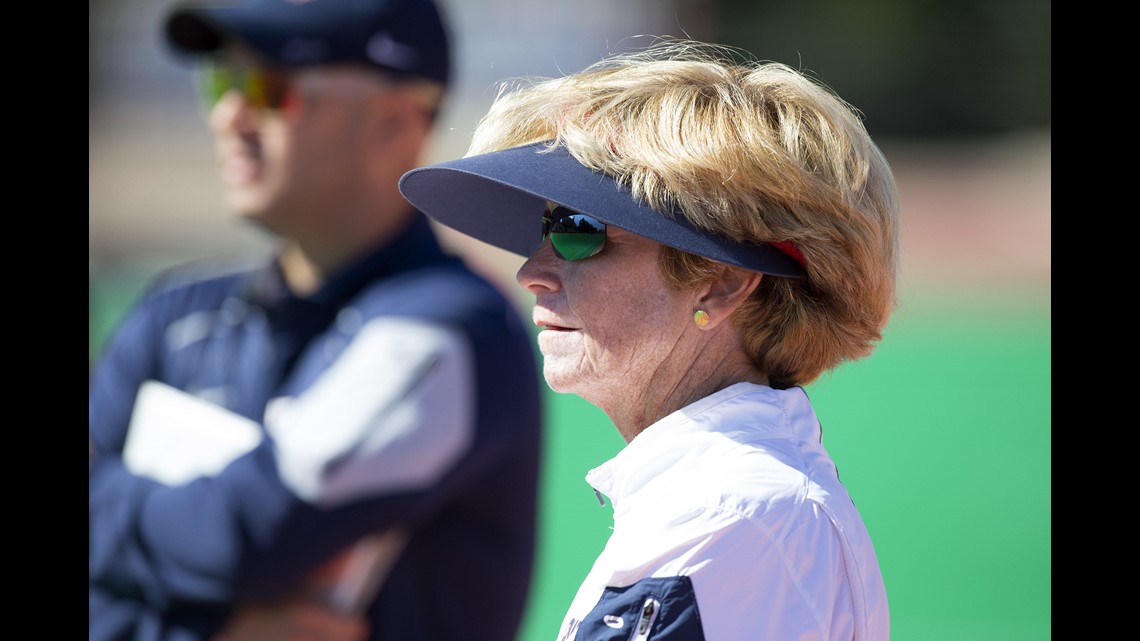 "Surrounding yourself with talented assistant coaches and recruiting terrific players," said Stevens. "It is important to understand that you are coaching players, not just the sport."
But Stevens road to success wasn't easy and there were several obstacles she said she had to overcome in order to build a successful program.
"When I arrived at UConn, our practice and competition facility was a natural grass field," Stevens said. "It took us five years to upgrade to an artificial surface, which is what all top programs utilize.  However, during those five years we were committed to recruiting the best players in the country and playing a top schedule.  Those decisions prepared us for greatness.  Three years after installing the AstroTurf field, we reached the NCAA Final Four."
Once Stevens established a solid foundation, winning become the norm.
Her greatest moment as a coach?
"Helping our players bring three National Championship trophies back to UConn in the past five years," Stevens said.
In order to win, a coach must have the proper players to fit their system, so the recruiting process has been very crucial for Stevens.
When it comes to a player, she looks for "athleticism and talent are always near the top of our list, but we are also looking for players who have positive energy and put the team first."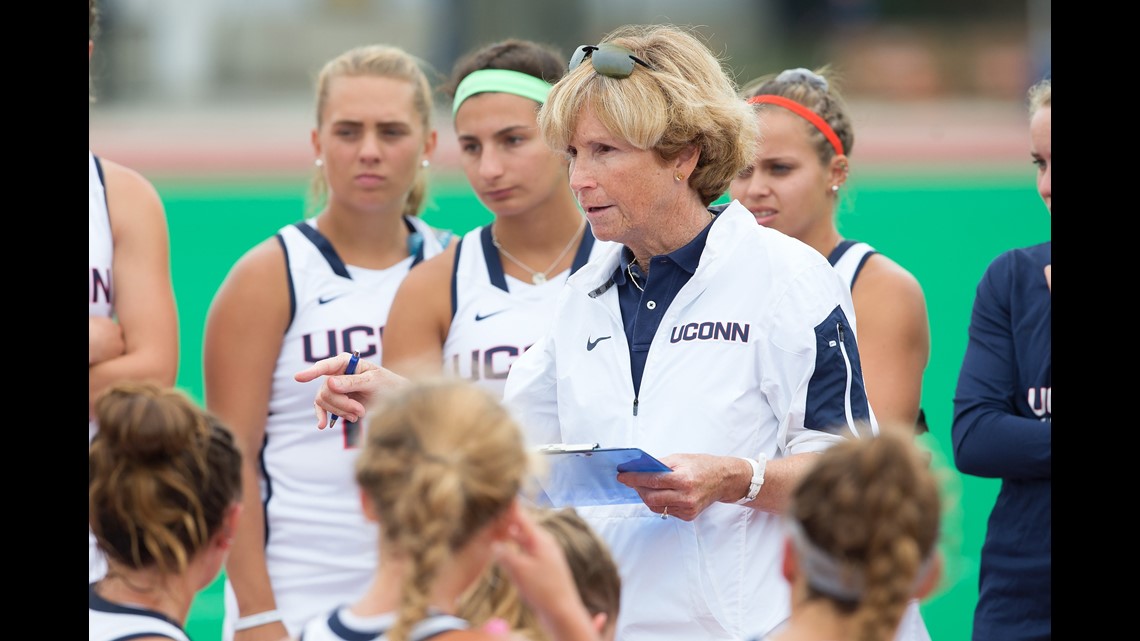 Not only did Stevens lead her team to their fifth national championship, she also led her team to the programs first undefeated season (23-0), capturing the sixth perfect season in NCAA field hockey history.
What has been the key in building a championship program?
"We are standing on the shoulders of all the great field hockey players and coaches that came before us," Stevens said. "Also, the success of our women's and men's basketball programs has given us a national brand and helps us recruit internationally.  The entire campus has been transformed with stunning new classroom buildings and residence halls.  We have been able to successfully recruit against ACC and Big Ten teams and then beat them in the NCAA Tournament."
You can catch Stevens delivering your sports report on the FOX61 News Thursday night at 10 and 11.