WASHINGTON — Bud Light's latest Super Bowl commercial proves that even movie stars get placed on hold.
The beer company's ad for the big game in 2023 features Miles Teller and his wife, Keleigh, as they make the most of having to wait while on a call with an unidentified "customer service."
Bud Light's "Hold" ad starts with a scene that most Americans can relate to -- being placed on hold. As Keleigh waits for the call to go through, Teller grabs two Bud Light beers from the fridge.
While he returns to his wife, the infectious hold music starts getting a hold of Teller, making him bust out his signature dance moves. After handing his wife a beer, the Hollywood couple begin dancing to the phone's hold music.
The minute-long ad even features the couple's dog Bugsy.
"I couldn't be more excited to team up with Bud Light for my Super Bowl commercial debut alongside my wife, Keleigh, and the real star of the show, our dog Bugsy," Teller said in a press release. "Life can get messy, it can get frustrating, it can all feel trivial and pointless at times, but I love the message of 'Choosing Enjoyment' in those moments."
Bud Light, the official sponsor of the NFL, said the ad marks a new era for the brand as they aim to help people "see that choosing life can be easy." The Super Bowl ad is only the start to Bud Light's newest "Easy Enjoyment" campaign, which is set to air throughout the year.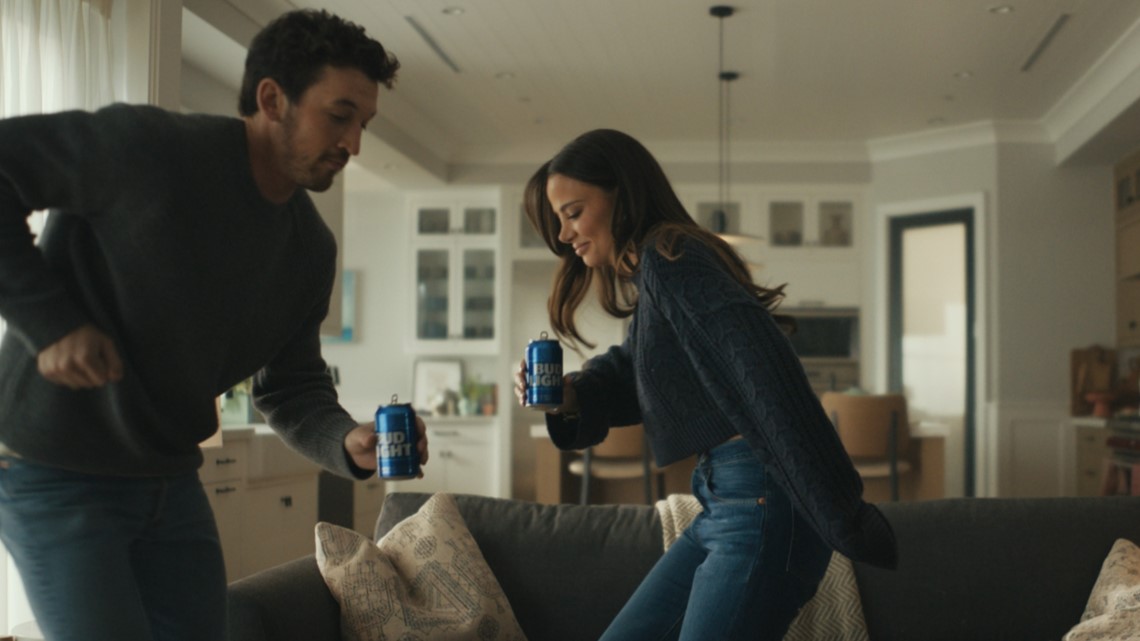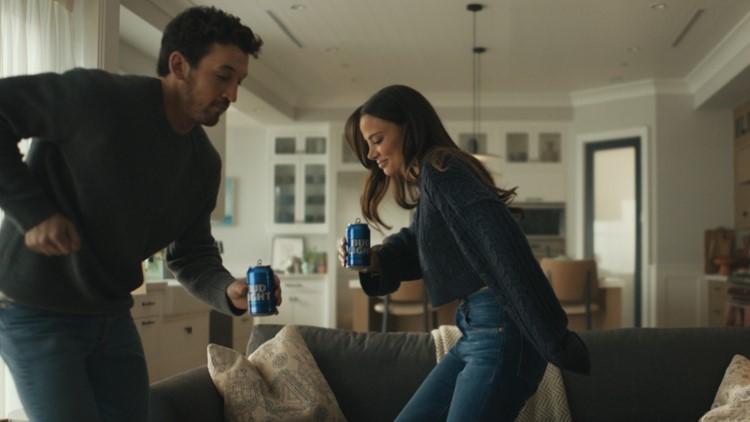 Anheuser-Busch, Bud Light's parent company, will air four ads on Super Bowl Sunday, including the usual fan favorite Budweiser commercials.
However, this year Anheuser-Busch will no longer be the only alcohol brand to advertise during the Super Bowl. The beer giant will share its spotlight with other beer brands after it chose not to renew its exclusivity deal with the NFL last year, CNN reports. The deal was reportedly worth $250 million annually.