Just as some warmer air was working back into the northeastern United States at midweek, a burst of cooler air will sweep in, but the exchange will trigger an episode of gusty winds and even locally severe thunderstorms into Wednesday night.
The calm weather of recent days and even weeks in some locations will be interrupted by a bout of rough weather.
As a potent storm rolls across Quebec and flings a strong cold front southeastward, winds will kick up and may knock some of the beautiful foliage off the trees and send leaves racing through city streets in the Northeast states into Thursday.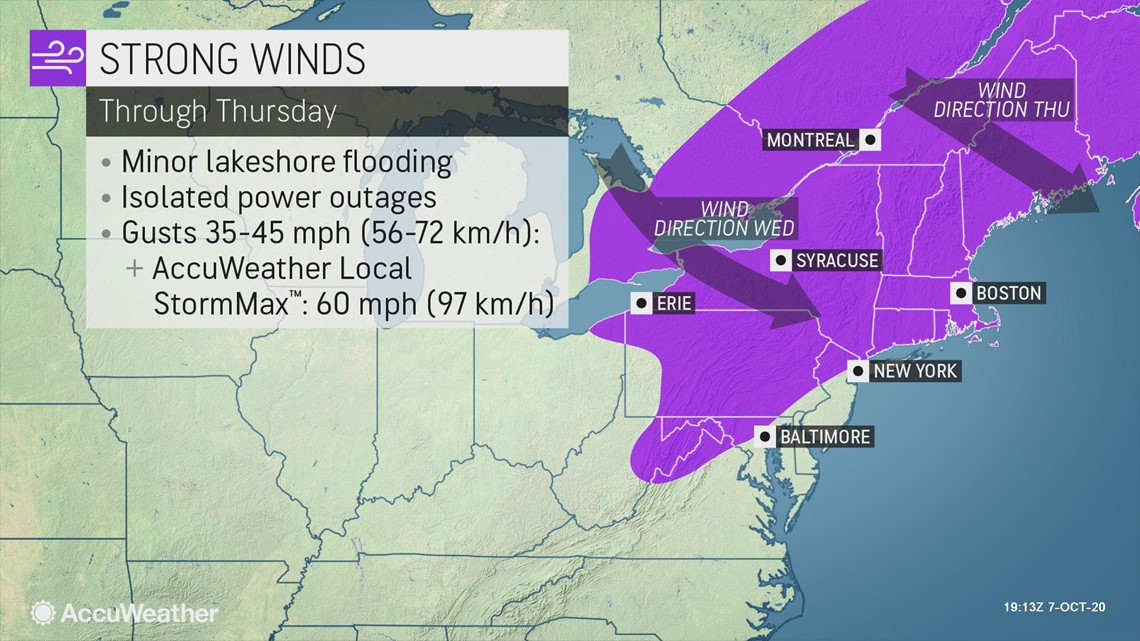 Winds can get strong enough to break tree limbs, knock over weak trees and even cause minor property damage. Trash cans and recycling bins may tumble through some neighborhoods.
"In lieu of thunderstorms, this looks like a widespread strong wind event where gusts between 40 and 50 mph can occur from New York state and northern Pennsylvania to New England into Thursday," AccuWeather's SkyGuard® Operations Manager Tyler Dewvall said.
On top of the general gusty wind event will be thunderstorms on the prowl into Wednesday evening. The updrafts and downdrafts in the storms can be locally violent.
"The thunderstorms can pull even stronger wind gusts down from aloft, where some communities can be hit by damaging 60-mph wind gusts into the evening hours on Wednesday," Dewvall explained.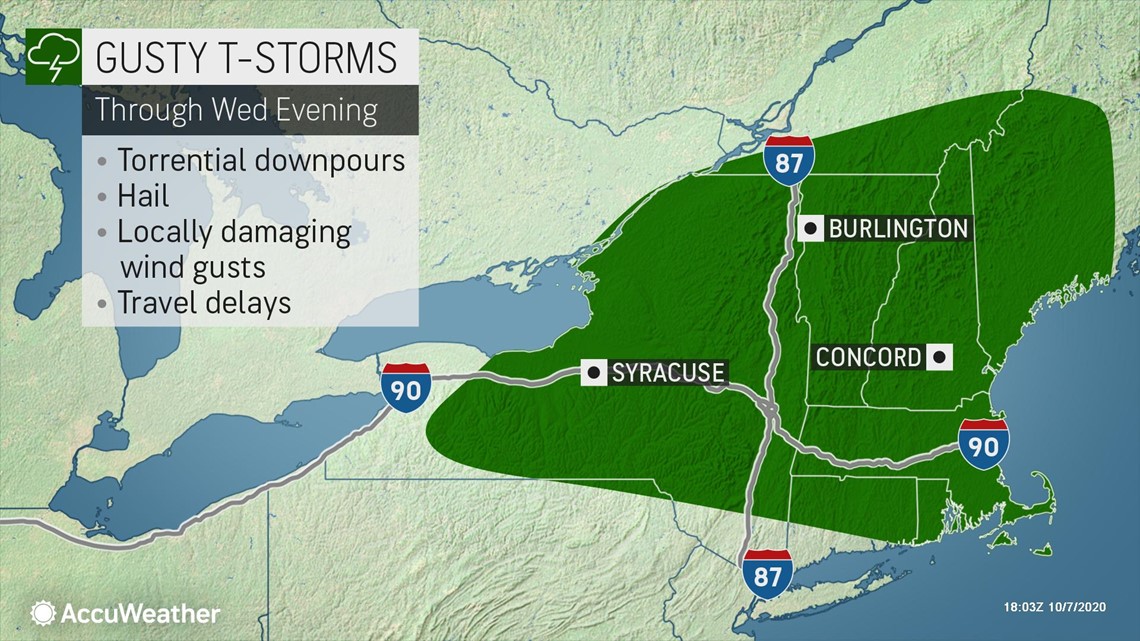 With the unstable atmosphere, some places may also experience hail and brief torrential downpours.
In the wake of the front, storms and high winds from Wednesday evening, cooler air will invade the Northeast Wednesday night and Thursday. Due to even colder air aloft, relative to near the ground, spotty showers can form over the Great Lakes and drift southeastward to the mountains.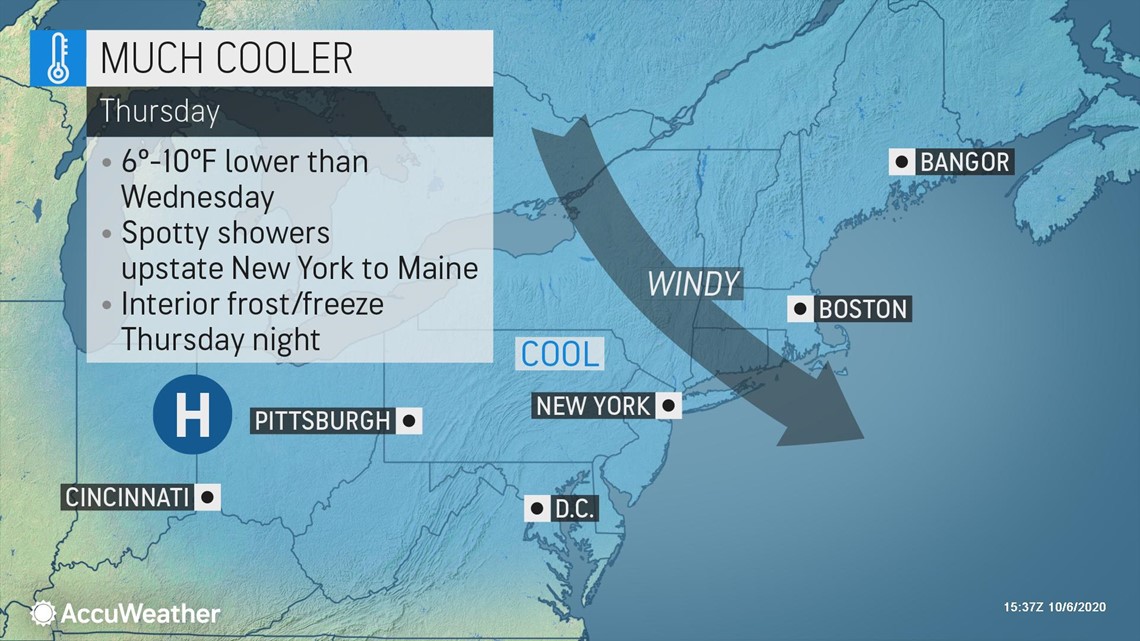 There is a chance of a couple of waterspouts over lakes Erie and Ontario.
Overall, temperatures will be 6-10 degrees Fahrenheit lower on Thursday afternoon, compared to Wednesday afternoon. In New York City, highs in the middle 70s will be replaced with highs in the middle 60s.
Jackets, fleece and long sleeves may be required on Thursday. With a gusty wind and drier air, AccuWeather RealFeel Temperatures in the 40s and 50s will be common.
Where winds diminish Thursday night and the sky becomes clear across the interior Northeast, a frost or freeze can occur in the normally colder locations.
Looking ahead, some rain from Delta is forecast to reach part of the Northeast late this weekend to early next week. A thorough soaking is possible in portions of the central Appalachians and mid-Atlantic. Enough rain could fall to lead to urban flooding, especially where fallen leaves block storm drains.