CONNECTICUT, USA — This mild winter shouldn't be too much of a surprise.
After a very cold Christmas weekend, temperatures have been consistently above average since December 28.
Monday makes it 13 days in a row with above average temperatures, and temperatures this week are expected to remain near to above average.
The next three weeks are statistically the coldest each year. But any serious winter weather is delayed for at least another week, thanks to a persistent warm pattern.
La Nina is a factor, but here are three other drivers of our warmer than average and snow-less weather pattern:
Strong Pacific Jet Stream
You've probably heard about the very wet and windy weather California has been experiencing. The same systems have dumped feet of snow on the Sierra Nevada.
A very strong, persistent jet stream over the Pacific Ocean is to blame, with a series of "atmospheric rivers" flowing along it, with long, narrow bands of heavy precipitation.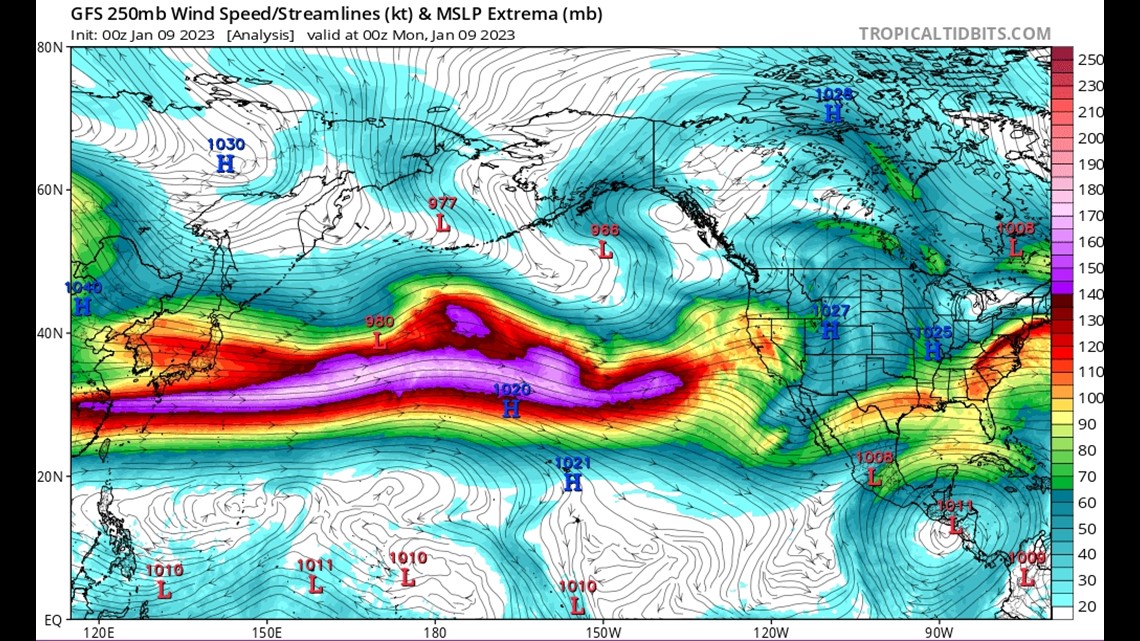 Since the jet stream is so strong coming in off the Pacific, it's flooding the United States with mild air. During the winter, when the general flow is from west to east across the country, even if there are some fluctuations, it's hard to get really cold. Air that originates over the Pacific is usually quite mild. It's impossible to be consistently cold in this type of set-up.
Strong Polar Vortex
Another factor is the polar vortex. It's locked up over the arctic. When the polar vortex weakens, as it did in December, that's when shots of arctic cold can invade the central and eastern United States.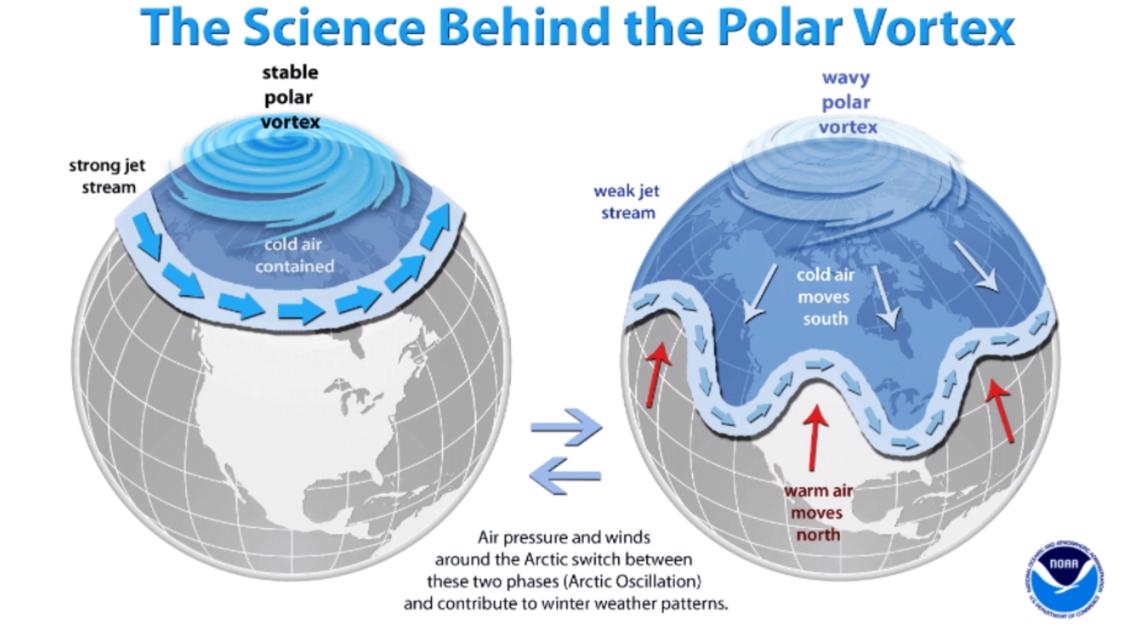 Right now, there is an absence of arctic air around here, as the polar vortex isn't budging.
Warmer Than Average Sea Surface Temperatures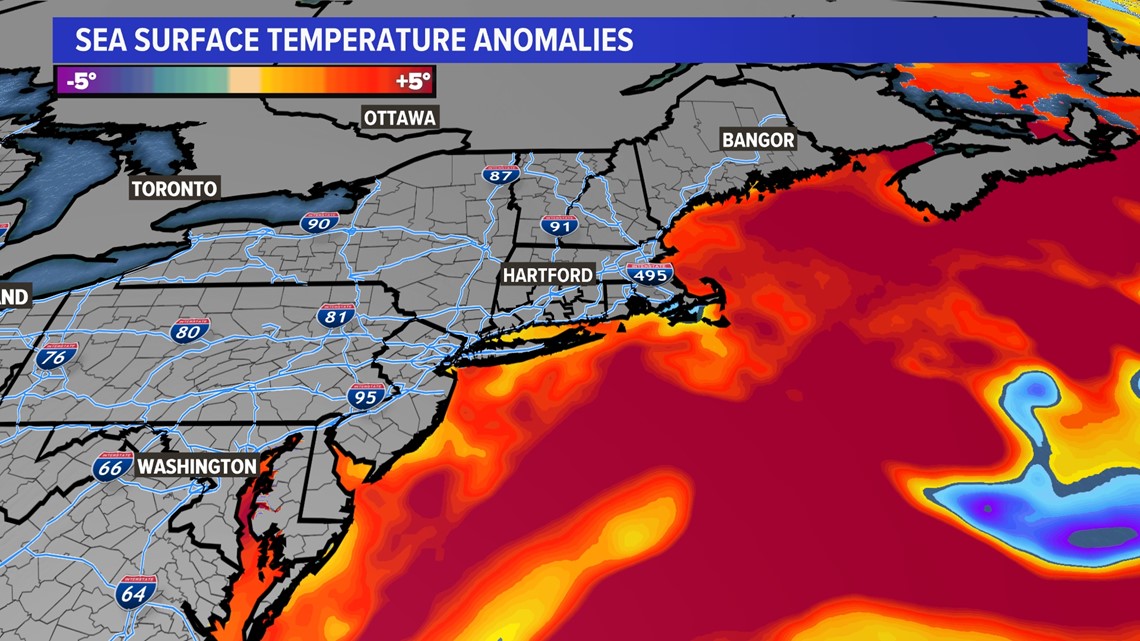 The ocean nearby is still relatively warm.
Don't get me wrong, it's still too cold for a dip.
However, compared to the average sea surface temperatures for early to mid January, the current water temperatures are warmer than average.
This makes it more difficult for snow to fall in marginal situations. Any time there's a bit of wind off the ocean, it can help warm temperatures above freezing.
The coldest water doesn't usually come until later in the winter, so there's still some time for the ocean to continue to cool.
Have a story idea or something on your mind you want to share? We want to hear from you! Email us at newstips@fox61.com
HERE ARE MORE WAYS TO GET FOX61 NEWS
Download the FOX61 News APP
iTunes: Click here to download
Google Play: Click here to download
Stream Live on ROKU: Add the channel from the ROKU store or by searching FOX61.
Steam Live on FIRE TV: Search 'FOX61' and click 'Get' to download.