HARTFORD, Conn. — By this point in September, usually, the trees in northern New England reflect the changing seasons. But so far this month, there's been minimal change in color.
Sure, if you look you'll find some leaves are turning, even here in Connecticut. A lot of the color so far is found in swamp maples, known to turn early in wetter years.
Late September is considered the average time for peak fall color in the mountains of northern New England. This year it's not going to be close.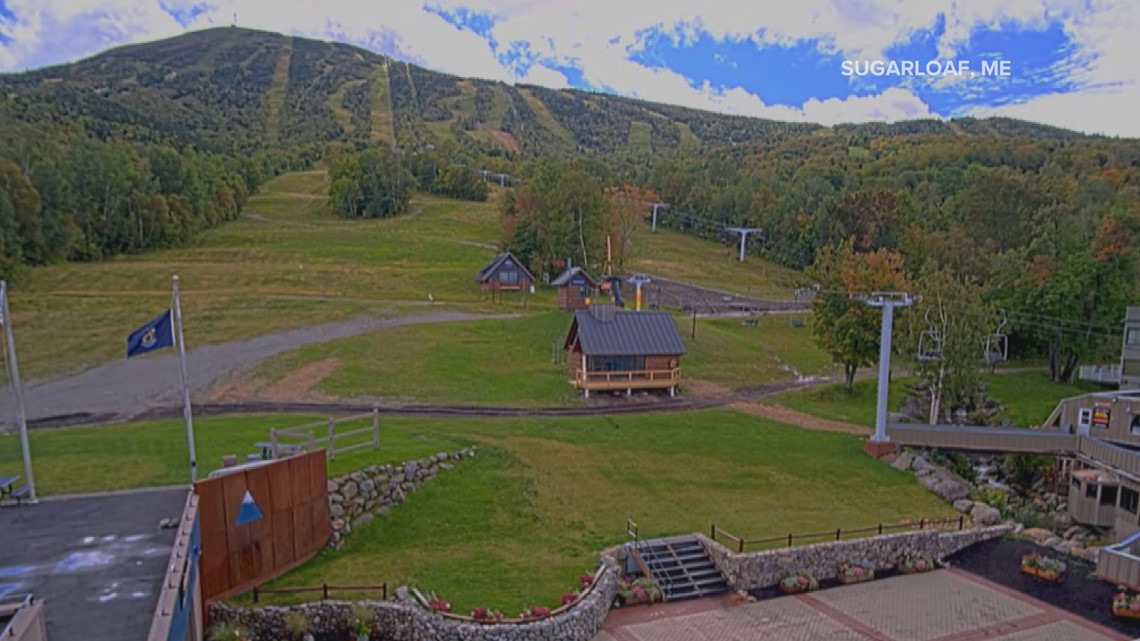 The warm, wet weather through the first half of the month has kept the green going on most trees though, even up north.
Cooler nights have arrived, but they're not too chilly yet.
It also called for a more muted color display this year. Last year's season brought a punch of vibrant reds. But this year, the pallet of colors will be more pastel in nature, with fewer flaming reds, that are "no less beautiful," due to the wet weather conditions.
"Fortunately, the forecast we put out in August is holding pretty well. We're looking at a late season, a long season," Salge said.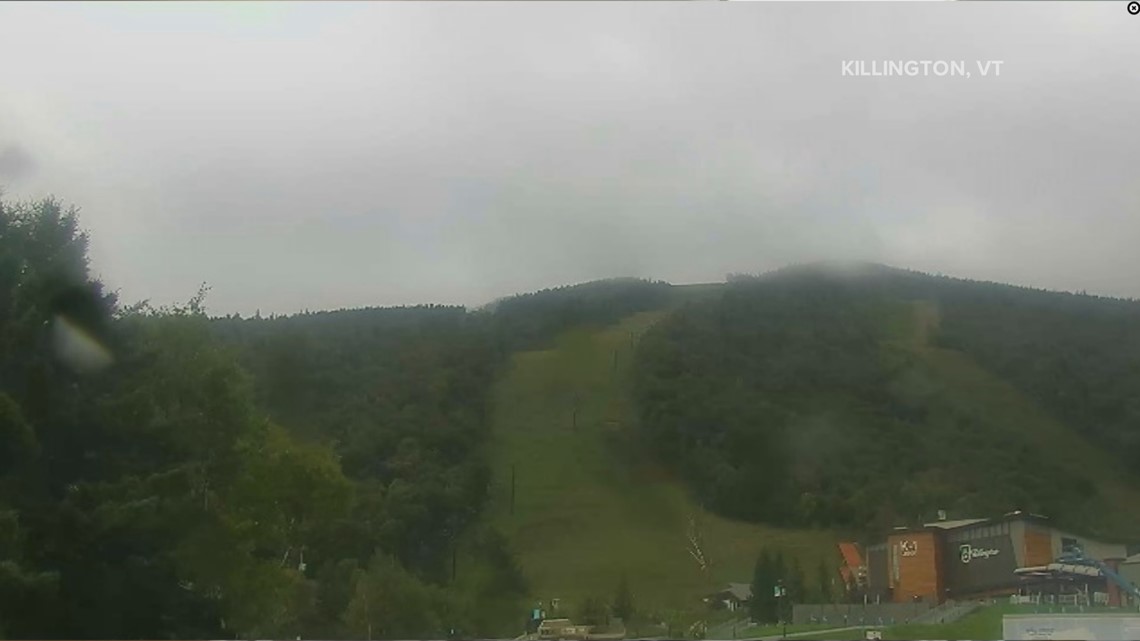 What's changed since then?
The continued downpours and high humidity into September caused leaf fungus to spread. Salge said the maples seem to be most affected, adding this is a seasonal event and not one that should hurt the forests long-term.
"Suburban maple trees that line country roads, some of our favorite trees for fall foliage, are starting to see a lot of browning. That's not a good deal," he said.
However, he said the interior forests are in good shape. There is a lot less fungus there.
"It's a good season to go hiking. The majority of the forest is healthy. Some of those higher hill scenes in the hills of Connecticut will be really good," Salge added.
Predicting peak color can be a bit subjective. However, it's clear that it's running well behind average in spots this year.
Here is the best estimate for when to expect peak color.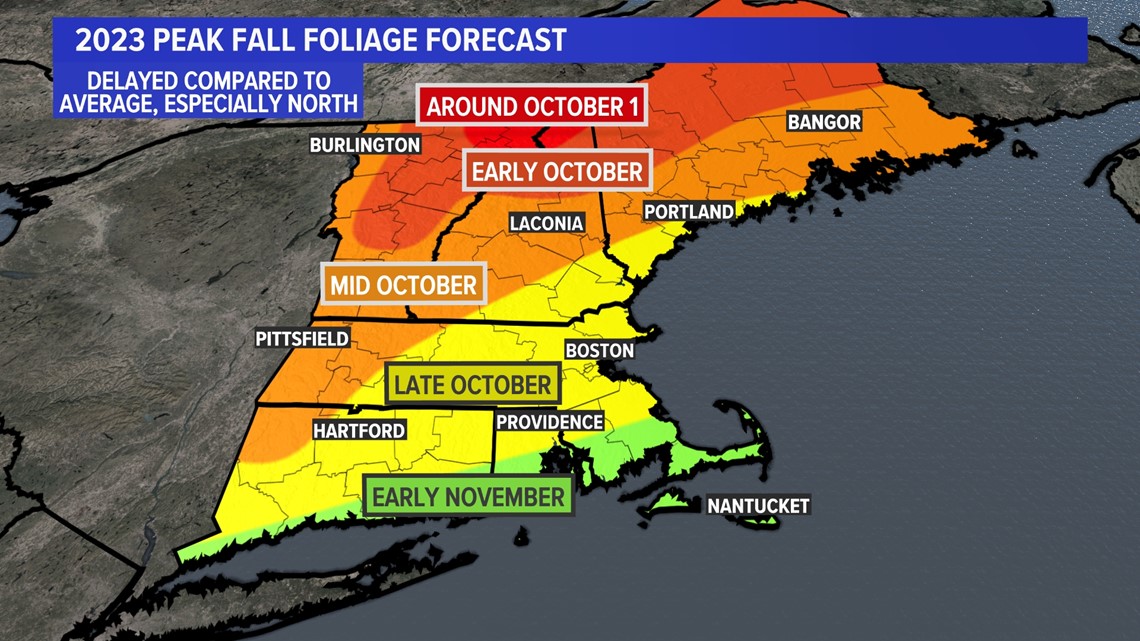 It's delayed by at least a week or two in parts of northern New England. Peak color is not expected until around October 1 in the Northeast Kingdom of Vermont, and far northern New Hampshire around Pittsburg.
In the White Mountains and most of the Greens, expect a peak during early October, but even there good color should linger into the middle of the month.
The delay may be a bit less relative to average here in Connecticut, with peak color forecast in the northwest hills by mid-October. It will take until the latter half of the month for the rest of the state to experience widespread color. Along the shoreline, a peak may not occur until after Halloween.
Have a story idea or something on your mind you want to share? We want to hear from you! Email us at newstips@fox61.com
HERE ARE MORE WAYS TO GET FOX61 NEWS
Download the FOX61 News APP
iTunes: Click here to download
Google Play: Click here to download
Stream Live on ROKU: Add the channel from the ROKU store or by searching FOX61.
Steam Live on FIRE TV: Search 'FOX61' and click 'Get' to download.