HARTFORD, Conn. — Hurricane season begins June 1. It's impossible to predict how active a season will be, and all it takes is one landfall where you live to make it a terrible one.
Each spring, long-range and tropical forecasters consider a variety of factors to predict the season ahead.
Two major ones: The phase of the El Niño-Southern Oscillation (ENSO) in the Pacific and sea surface temperatures in the Atlantic.
This year, these two factors are at odds with each other, making a seasonal outlook more challenging.
El Niño-Southern Oscillation
The phase of ENSO and activity in the tropical Atlantic are connected. Whether in La Niña or El Niño can have a big impact on the jet stream and weather patterns across the globe.
La Niña is when the eastern tropical Pacific Ocean is cooler than average and corresponds with less vertical wind shear in the Atlantic. This creates an environment more favorable for storms to organize or strengthen.
The last three seasons were La Niñas. 2020 and 2021 are two of the top three most active hurricane seasons on record.
When wind shear is low, developing tropical disturbances, storms and hurricanes aren't disrupted vertically. When wind shear is higher, the clouds of the storms can be pushed away from the center or ripped apart, making it tougher to stay organized.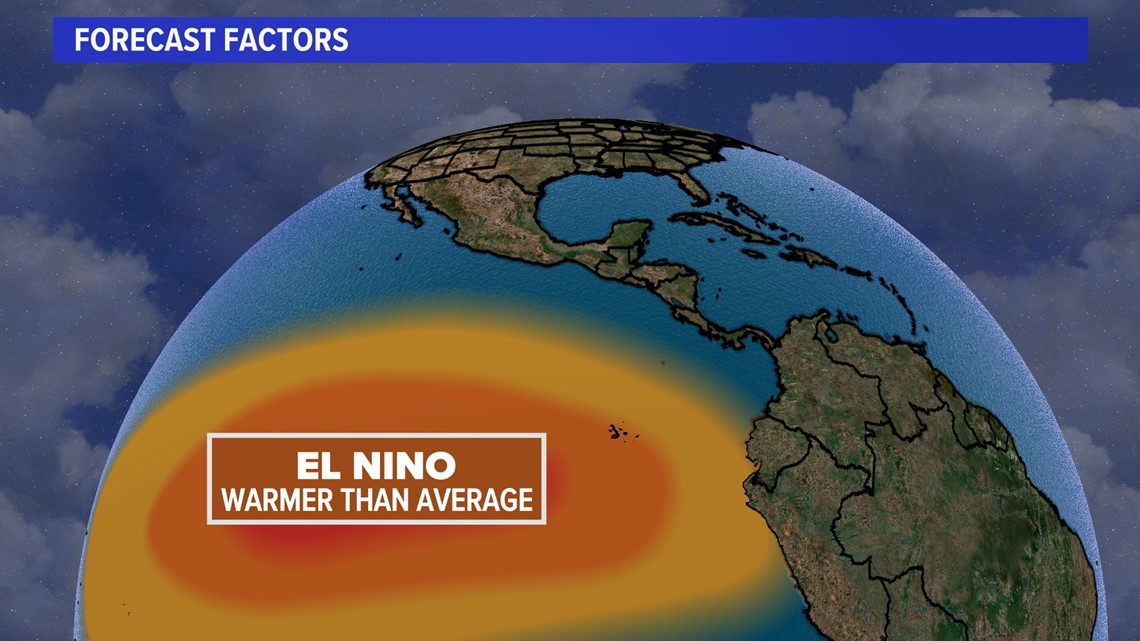 Now, ENSO is heading into the El Niño phase, or when the water in the tropical Pacific is warmer than average.
In an El Niño summer, wind shear in the tropical Atlantic is often stronger than usual.
This tends to lower the number of tropical storms and hurricanes that develop in the Atlantic.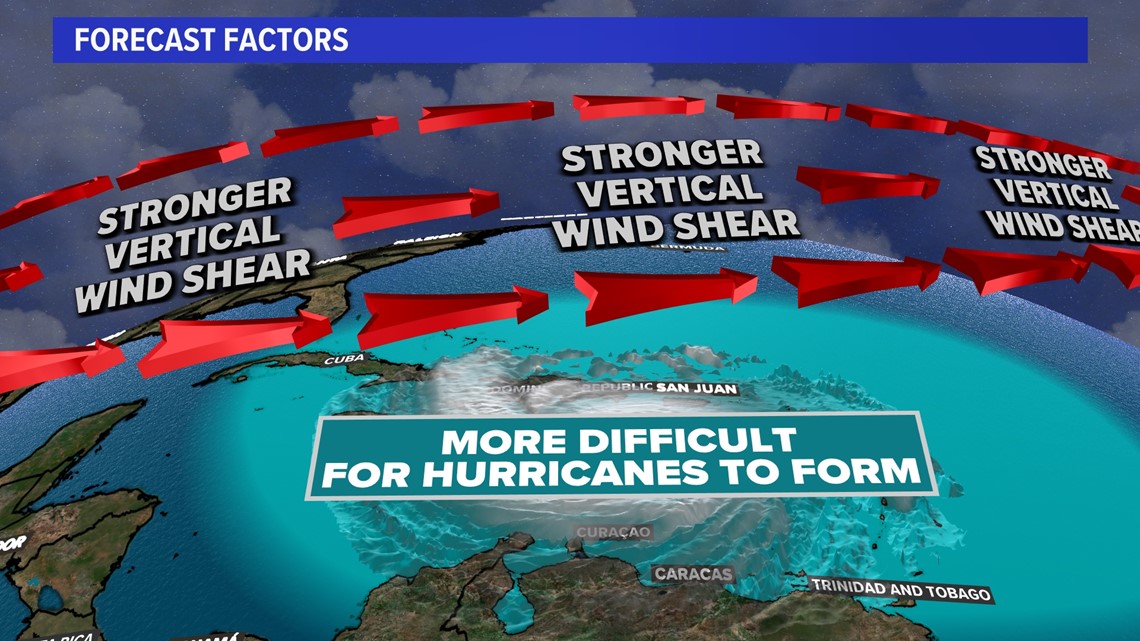 Sea surface temperatures
Usually, a developing El Niño would be reason enough to consider a near to below-average season.
However, sea surface temperatures in the Atlantic are exceptionally warm. This warm water acts as the fuel for tropical storms to form, and hurricanes to strengthen. This includes the main development area in the Atlantic.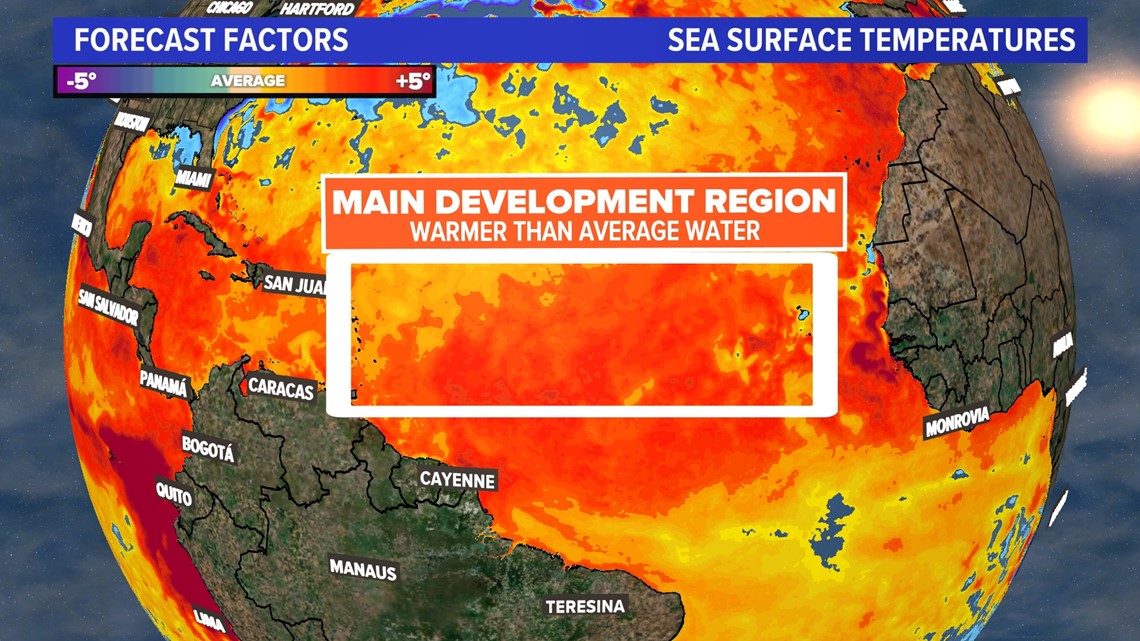 Tropical meteorologists suggest these dueling factors - one which would usually suppress hurricane activity and the other which would usually promote it - make the season's forecast quite challenging.
The hurricane season outlook
"The upcoming Atlantic hurricane season is expected to be less active than recent years, due to competing factors — some that suppress storm development and some that fuel it — driving this year's overall forecast for a near-normal season."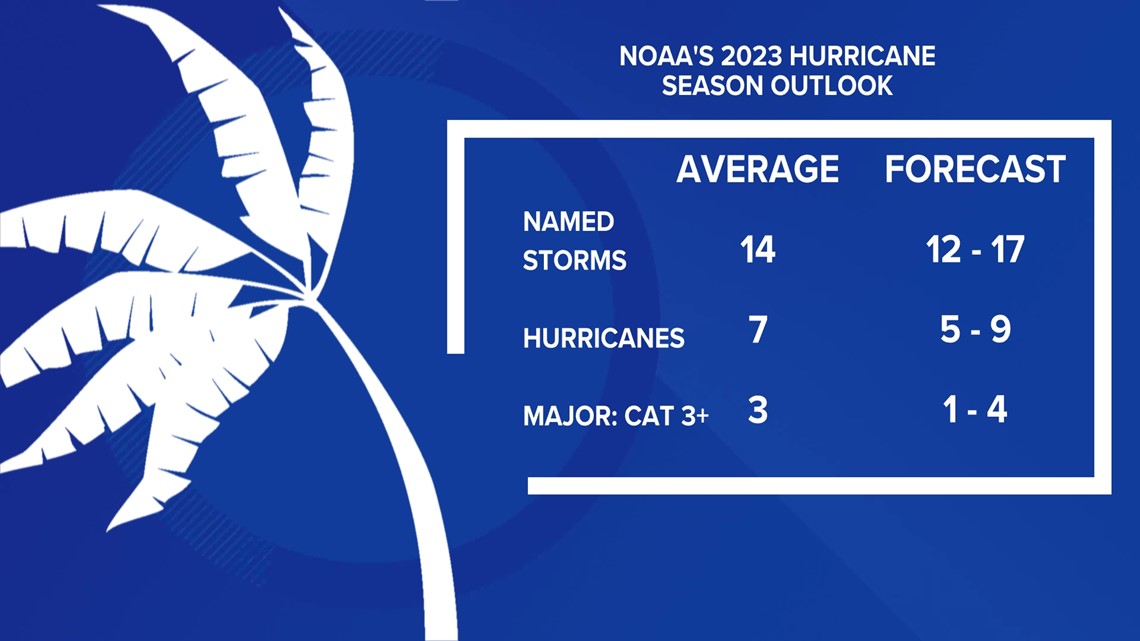 Across the board, there's little consensus.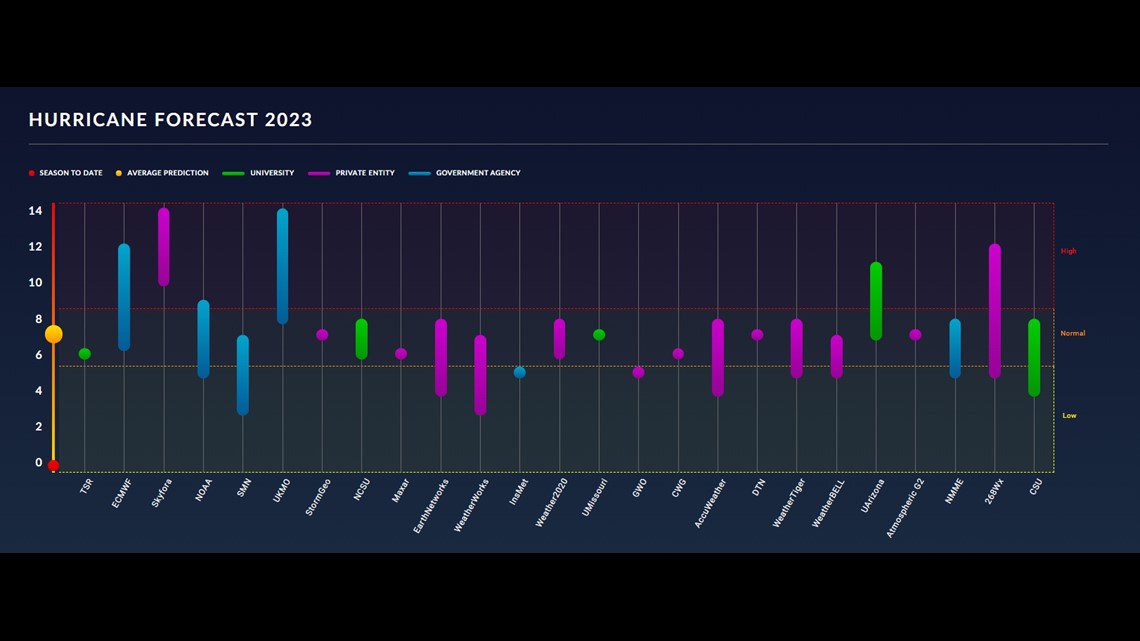 Some forecasts call for a below-average number of hurricanes while others are much above average. The message is uncertainty is high. If one of the two factors overrides the other, the number of storms could go in either direction.
In the end, all it takes is one hurricane landfall to make it a memorable one.
The peak of hurricane season comes in early to mid-September.
Ryan Breton is a meteorologist at FOX61 News. He can be reached at rbreton@fox61.com. Follow him on Facebook, Twitter and Instagram.
Have a story idea or something on your mind you want to share? We want to hear from you! Email us at newstips@fox61.com
HERE ARE MORE WAYS TO GET FOX61 NEWS
Download the FOX61 News APP
iTunes: Click here to download
Google Play: Click here to download
Stream Live on ROKU: Add the channel from the ROKU store or by searching FOX61.
Steam Live on FIRE TV: Search 'FOX61' and click 'Get' to download.