CONNECTICUT, USA — Summer in Connecticut is here! This means it is time to open up the swimming pools, dip your toes in the sand or perhaps gather around a campfire.
But will the weather cooperate with your outdoor plans for this year?
FOX61 Chief Meteorologist Rachel Frank is breaking down the summer outlook!
Temperatures: Warmer than average
Turn up those air conditioners! All signs point toward a very hot summer – or at least above average.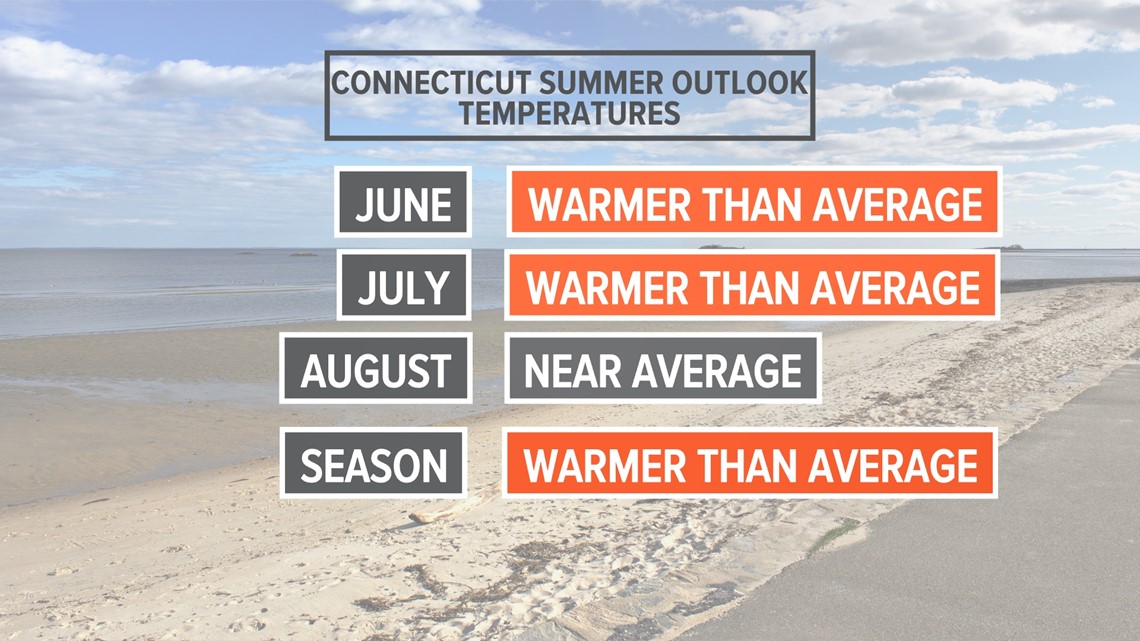 Here are some of the factors taken into consideration:
While we are gearing up for a second La Niña summer, this isn't necessarily a repeat of summer 2021. Studies show La Niña has NO correlation to summer temperatures in Connecticut.
The North Atlantic Oscillation (NAO) and Arctic Oscillation (AO) are bigger contributors to New England weather. These are global weather patterns that can change the jet stream's orientation, but both are challenging to forecast more than a couple of weeks in advance.
We also need to consider recent temperature trends and climate change. All seasons have been warming in Connecticut over the last four decades – winter is warming much faster!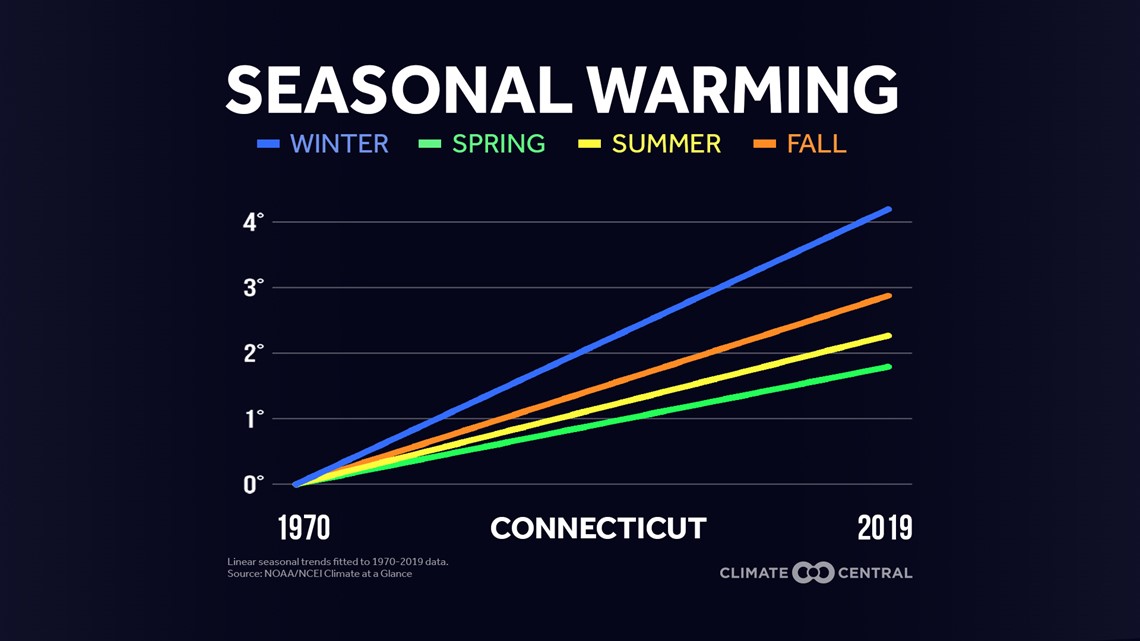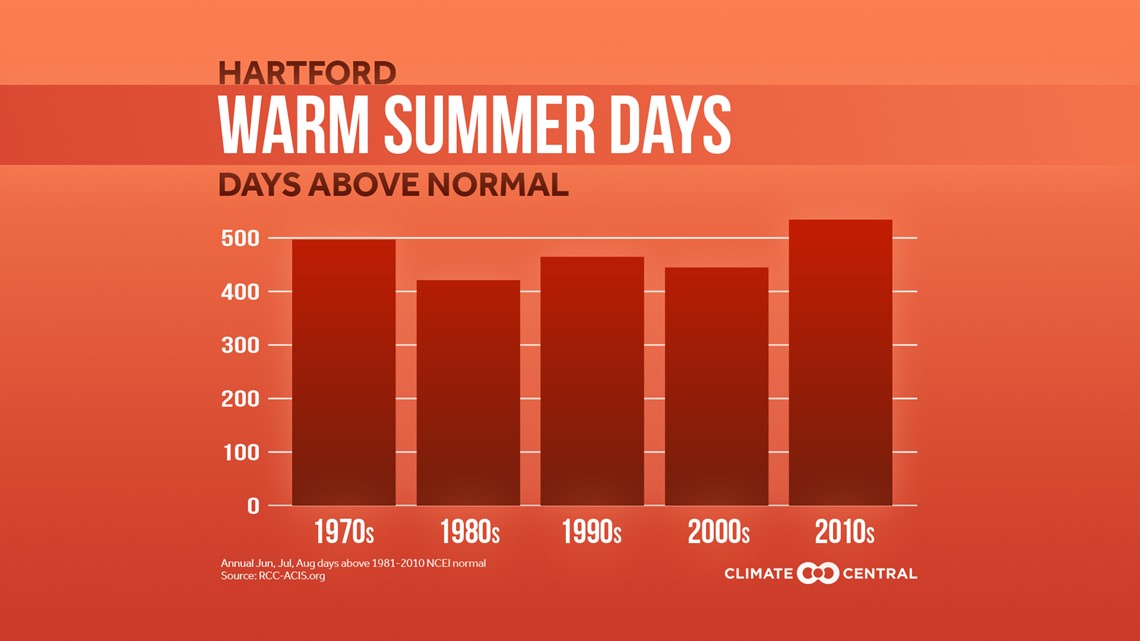 Looking even more recently, a warmer summer is a pretty safe bet since seven out of the 10 last summers have been above average.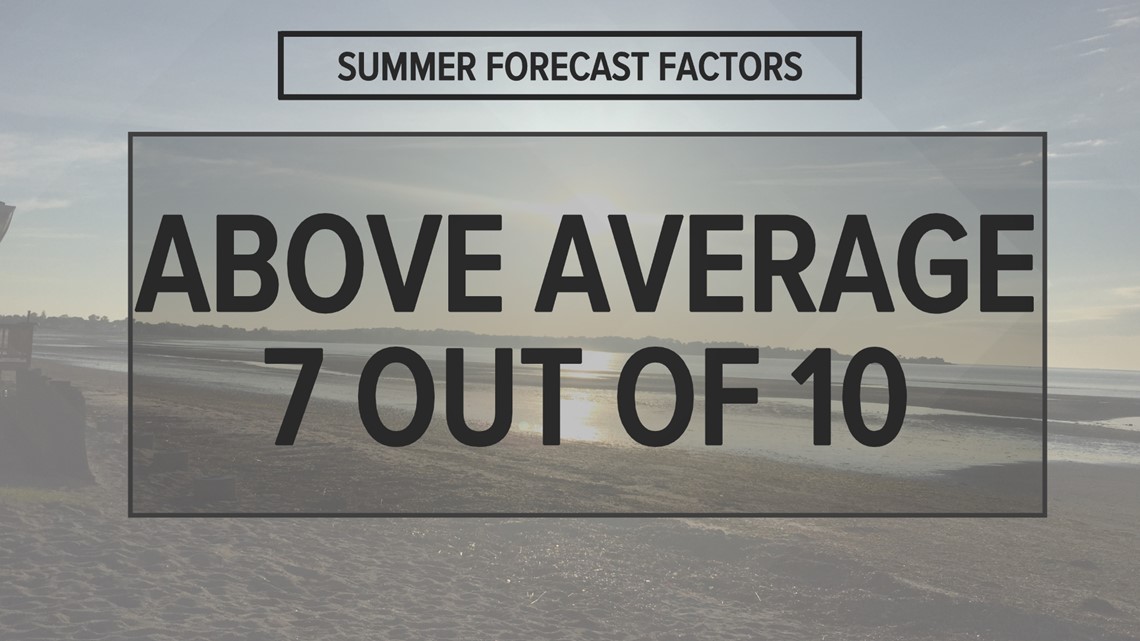 Our long-range computer models are all in agreement: They are showing a hotter than average summer in the Northeast. That kind of agreement rarely happens!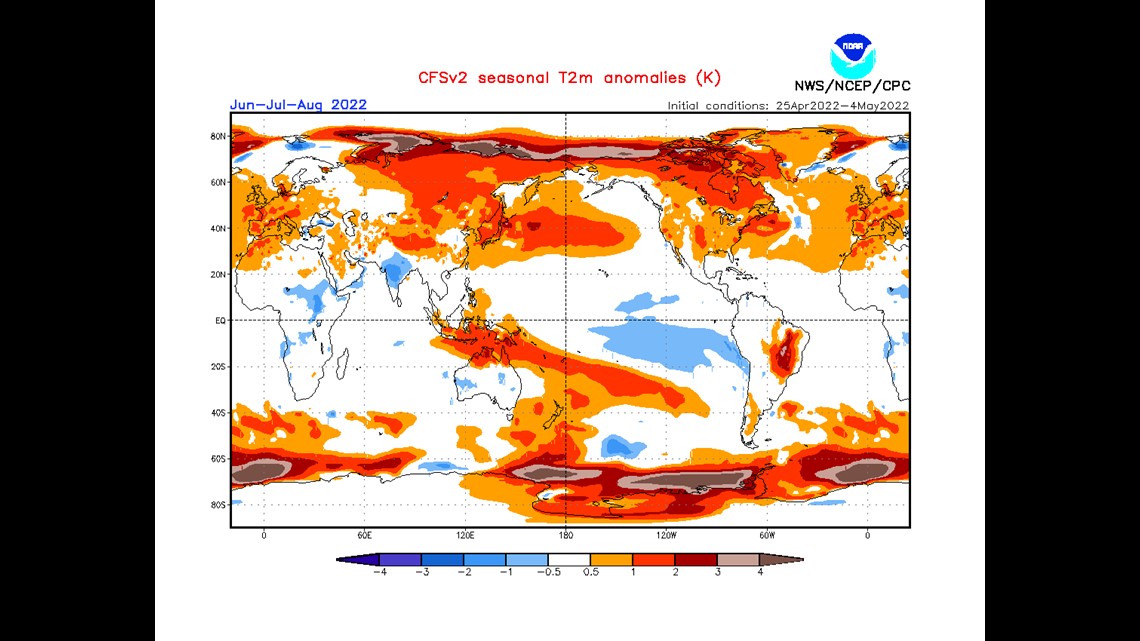 Soil moisture can be a signal for a hotter summer too. Check out the precipitation deficits over the last six months. Most of the state is running -1.0" to -6.0" below average over the last six months. Less moisture in the soil can mean less moisture in the air, allowing for hotter and driver conditions.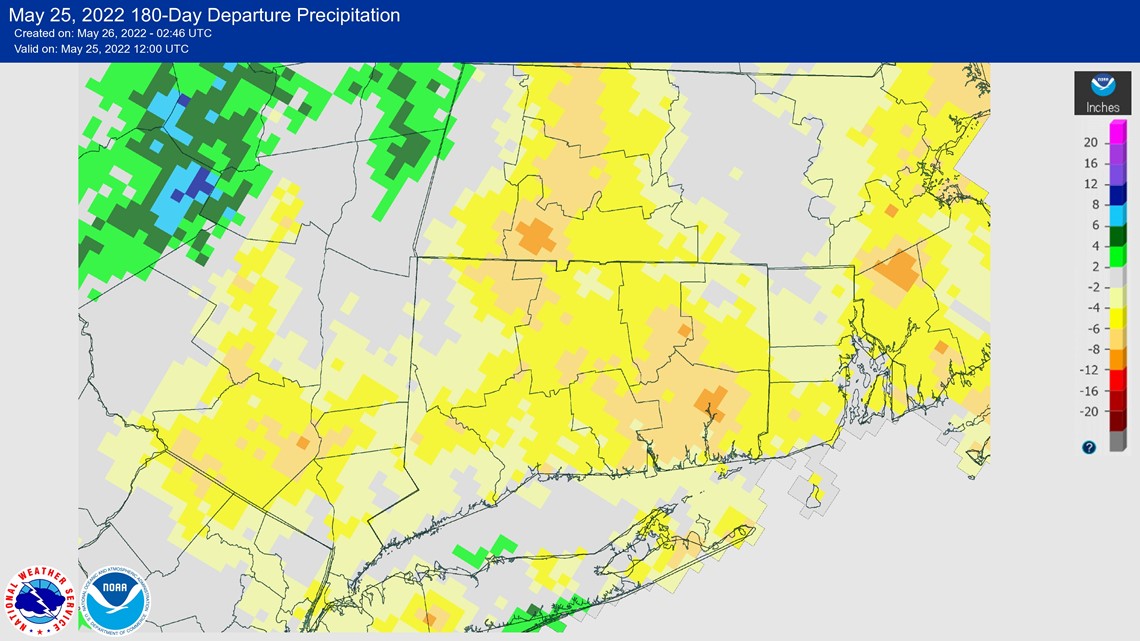 The National Oceanic and Atmospheric Administration (NOAA) is confident that we'll see above-average temperatures this summer. (Note: The darker colors on this map don't show how hot temperatures will be, but how confident NOAA is with their forecast.)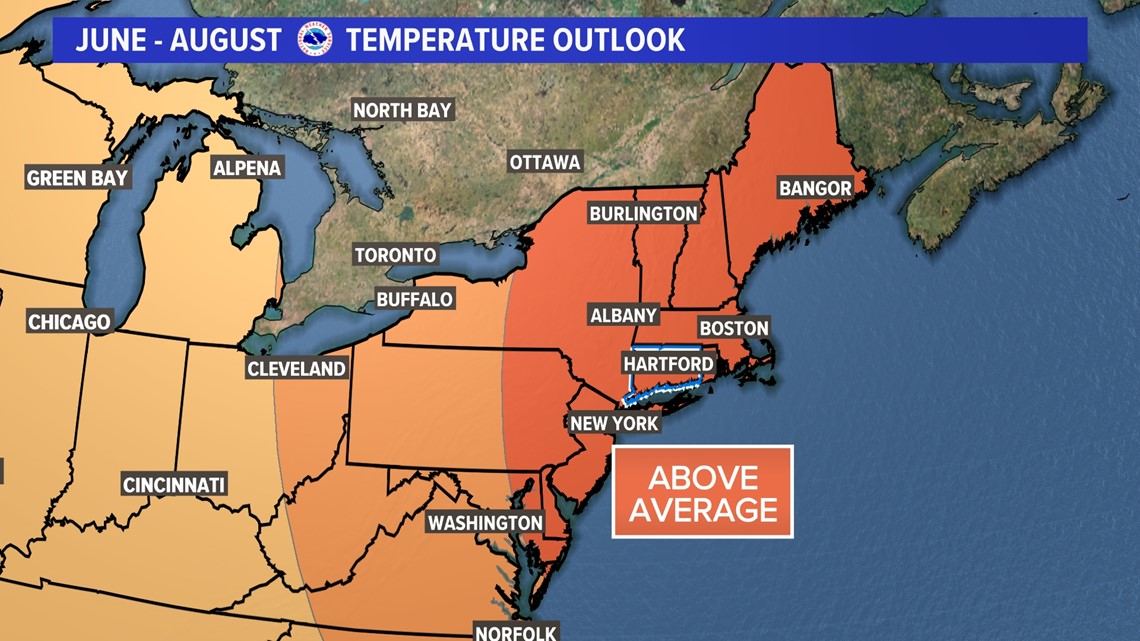 Rainfall: Dry start, wet finish possible
Outside of tropical storms, most summer rain comes from individual showers and storms which can be hit-or-miss.
On a stormy day, some towns get drenched and others can stay dry for long periods of time. That will be the case this summer too.
I expect drought conditions to develop at the beginning of summer with a dry June.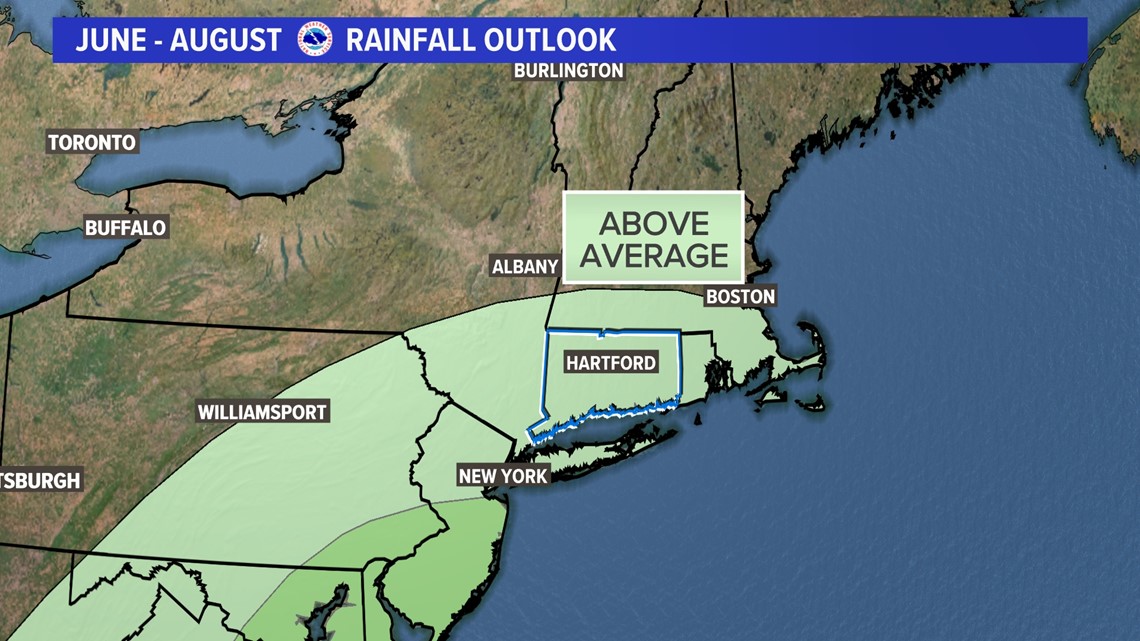 However, we might make up for the dry start to summer later on. The Climate Prediction Center is leaning slightly towards above-average rainfall (when looking at June - August).
While there isn't a clear signal, perhaps NOAA is considering the forecast busy tropical season, courtesy of La Nina.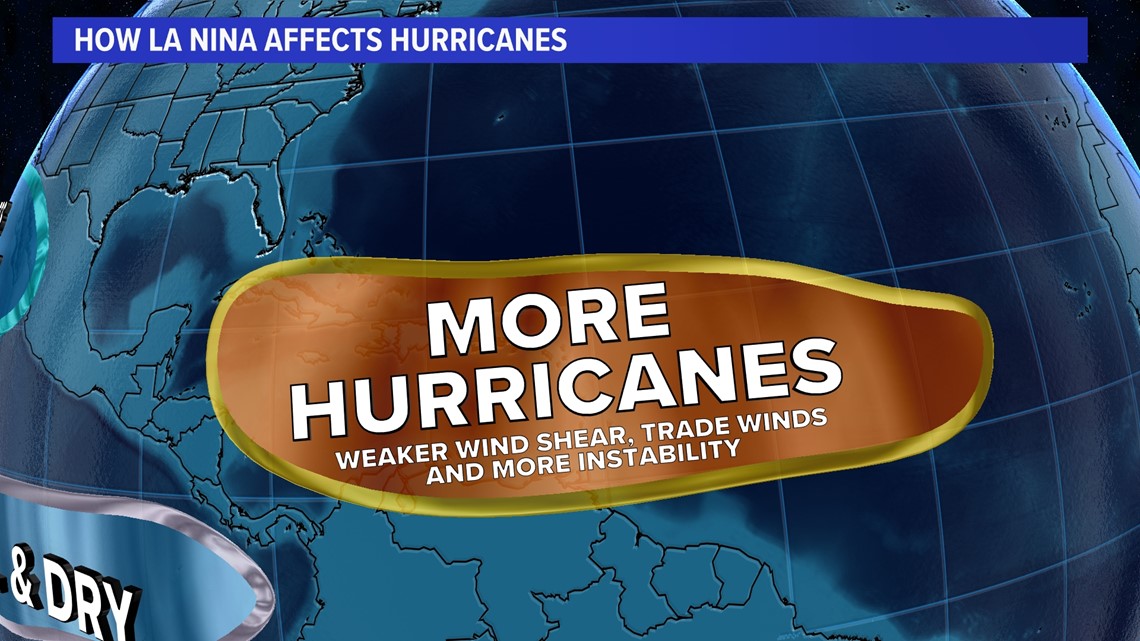 That doesn't necessarily mean we'll get a landfalling hurricane or tropical storm but tropical moisture can still pay us a visit.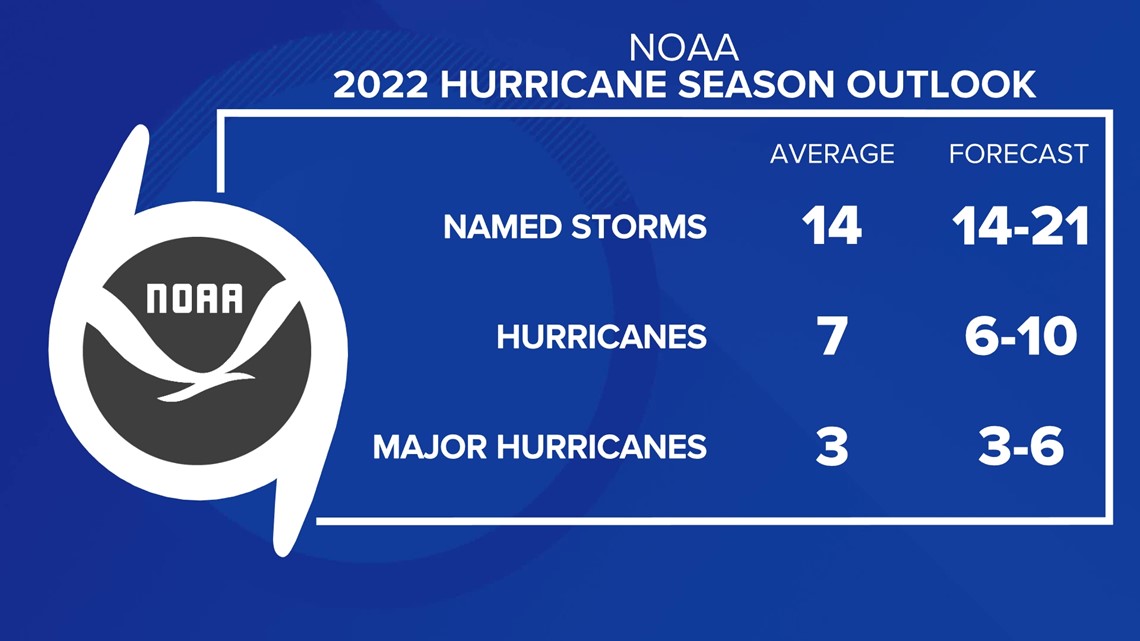 Severe Weather: Above average
While there is no correlation between La Niña and temperatures or rainfall amounts, there IS a connection to more frequent severe weather.
Recent La Niña summers have resulted in more reports of both damaging winds and large hail, compared to average.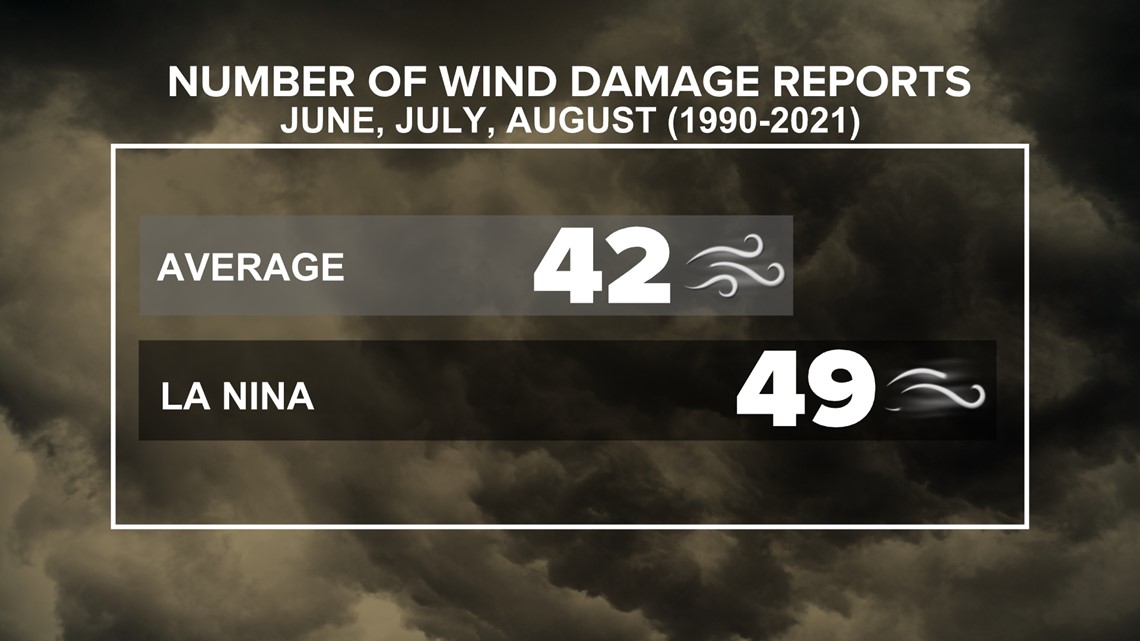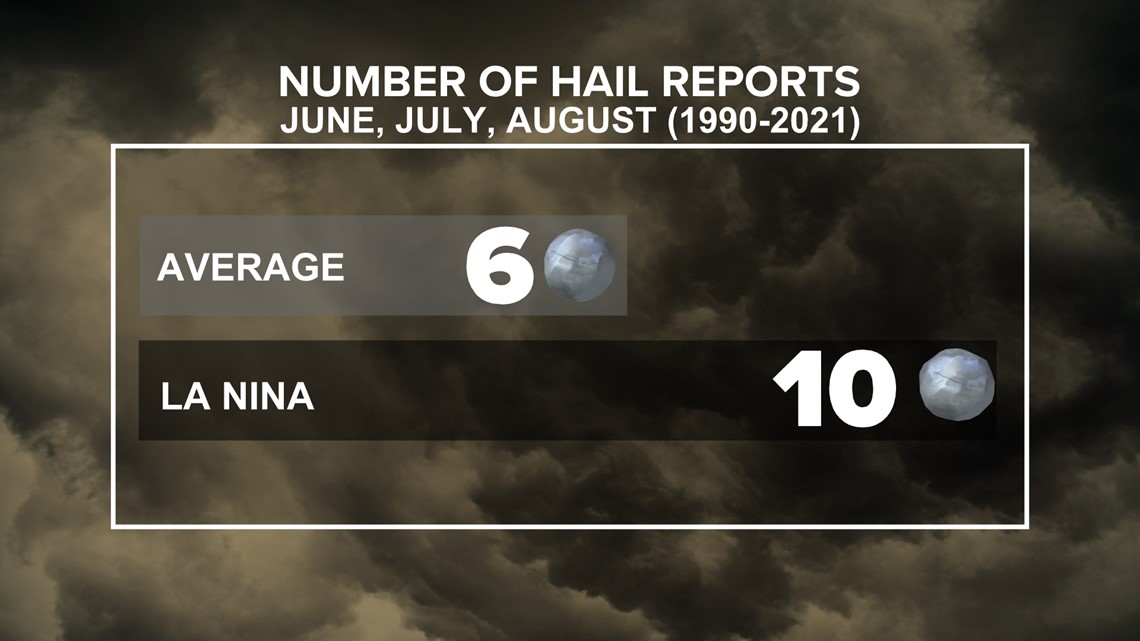 (A special thank you to the National Weather Service in Taunton, Massachusetts for sharing all their research with us!)
Rachel Frank is the chief meteorologist at FOX61 News. She can be reached at rfrank@fox61.com. Follow her on Facebook, Twitter and Instagram.
Have a story idea or something on your mind you want to share? We want to hear from you! Email us at newstips@fox61.com
HERE ARE MORE WAYS TO GET FOX61 NEWS
Download the FOX61 News APP
iTunes: Click here to download
Google Play: Click here to download
Stream Live on ROKU: Add the channel from the ROKU store or by searching FOX61.
Steam Live on FIRE TV: Search 'FOX61' and click 'Get' to download.