CONNECTICUT, USA — Today we're seeing scattered snow showers that could drop a quick coating of snow in spots. Up to an inch is possible for a few locations along with the chance for slippery spots. For many towns across the state, this won't be an impactful snow, but if you get caught under the right burst of snow it may be a winter wonderland for a brief period of time today!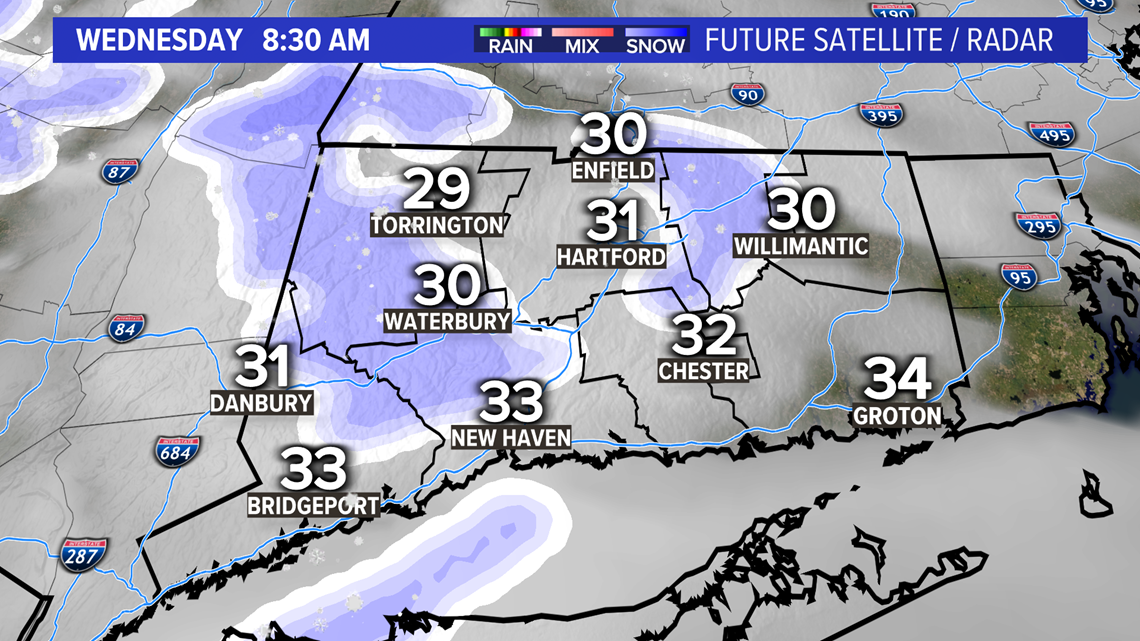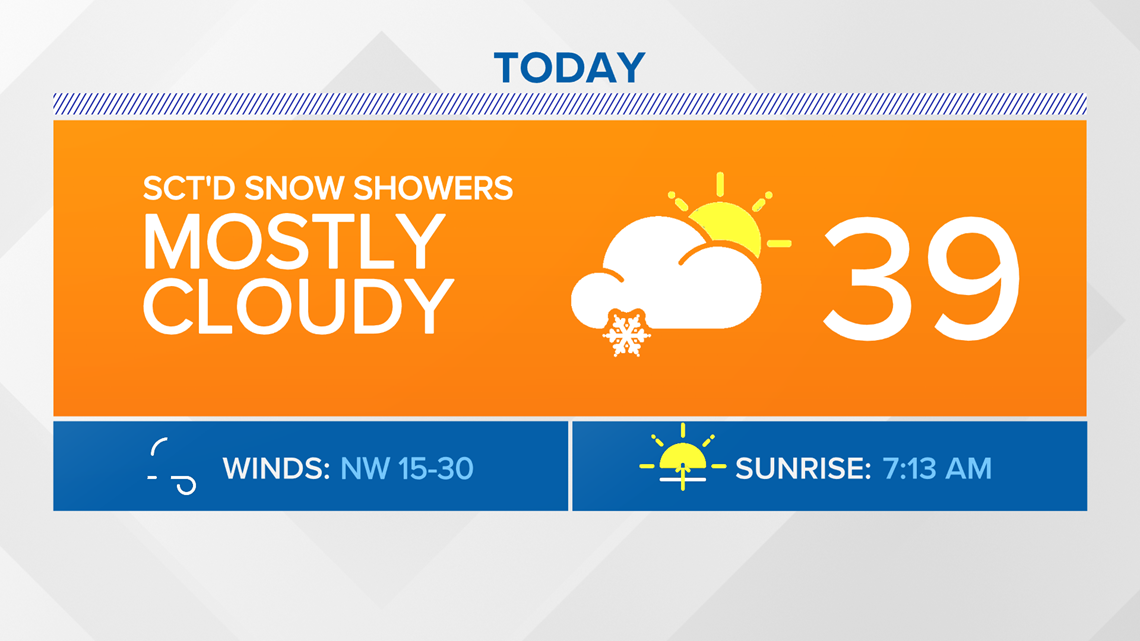 Today's temperatures will be colder with highs in the 30s. Get used to it! There may be an isolated snow shower again on Thursday, but overall our weather will stay tranquil as we head into the weekend.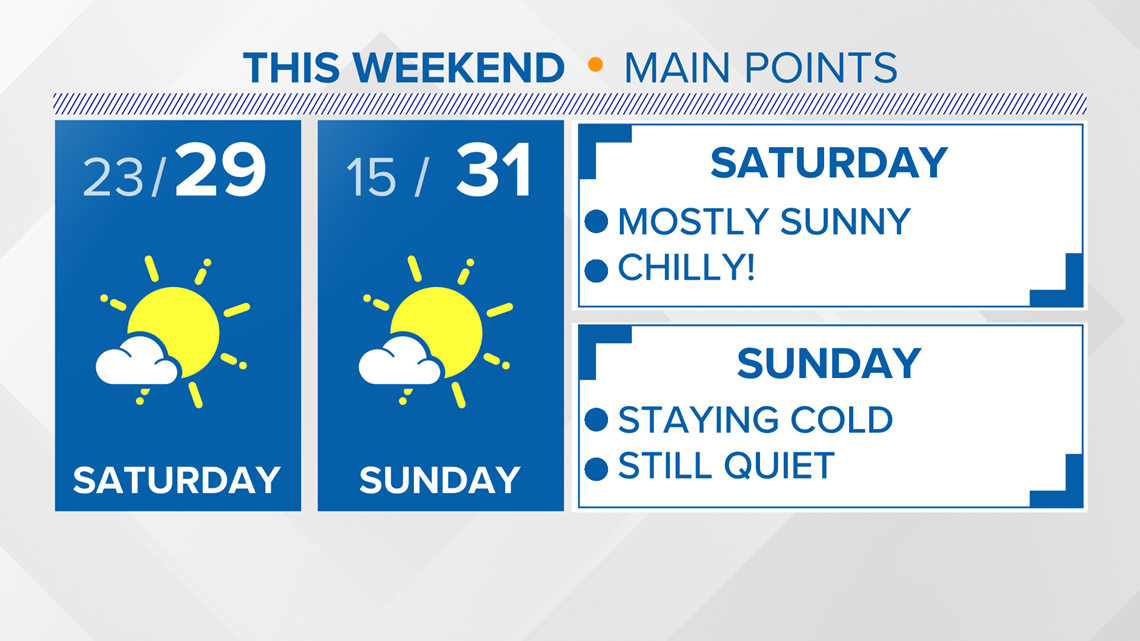 This weekend into next week will feature a pattern change with a stretch of below average temperatures for the first time this season! The question is, can we get some snow to go along with it?
There is a window Tuesday of next week where some snow is possible. But it's over a week away at this point so we're hardly able to "lock it in."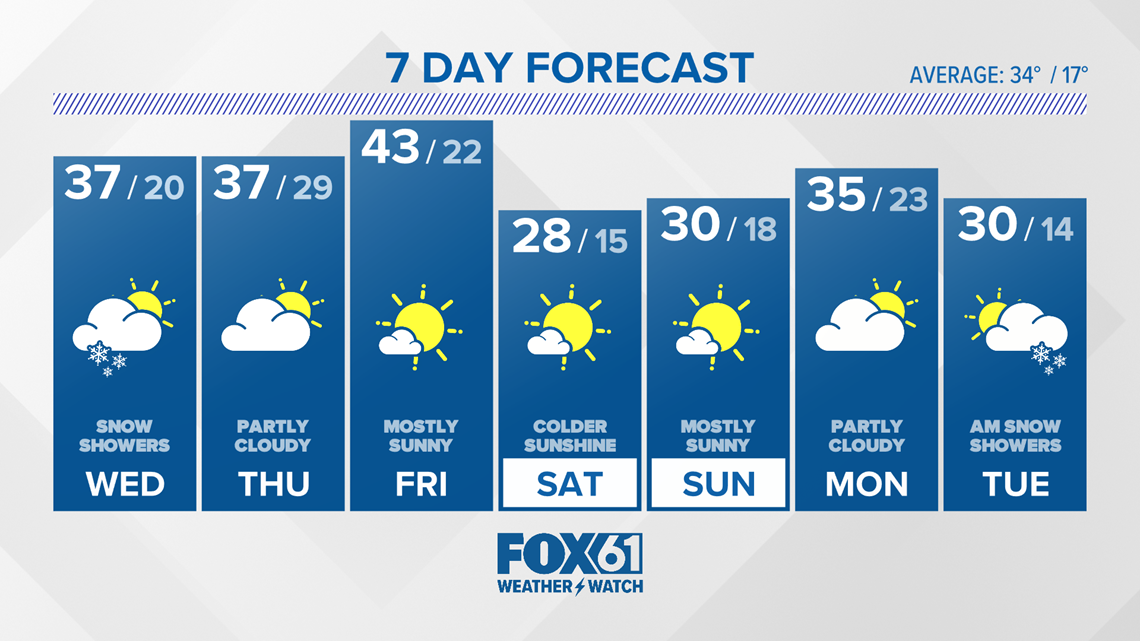 January so far has been more than 6° above average, and even with some cold air this weekend, we'll likely finish up the month in the "red" with mean temperatures above average.
Long range: while next week is colder, it doesn't look like the cold air will have staying power. Above average temperatures may return shortly after that. We'll keep you posted!
TODAY: Mostly cloudy with scattered snow showers. A coating to an inch possible. A gusty breeze developing in the late afternoon. High temperatures: 35-40.
TONIGHT: Chilly and breezy with mainly clear skies. Lows: 16-26.
THURSDAY: Mostly cloudy. Highs: Mid-upper 30s.
FRIDAY: Mostly sunny. High: Low 40s.
SATURDAY: Colder sunshine. High: 20s.
SUNDAY: Sunny. High: Near 30.
MONDAY: Partly cloudy. High: mid 30s.
TUESDAY: Chance snow with a storm nearby. High: Near 30.
Follow the FOX61 Weather team on Facebook!