On this pre-Independence Day forecast, we have the opportunity for some strong storms later today.
There's a lot of heat and humidity to play with, and they will combine to destabilize the atmosphere later this afternoon.
That means scattered showers, downpours, and perhaps a few strong or severe thunderstorms.
Highs today, with the clouds and rain, will struggle in the low 80s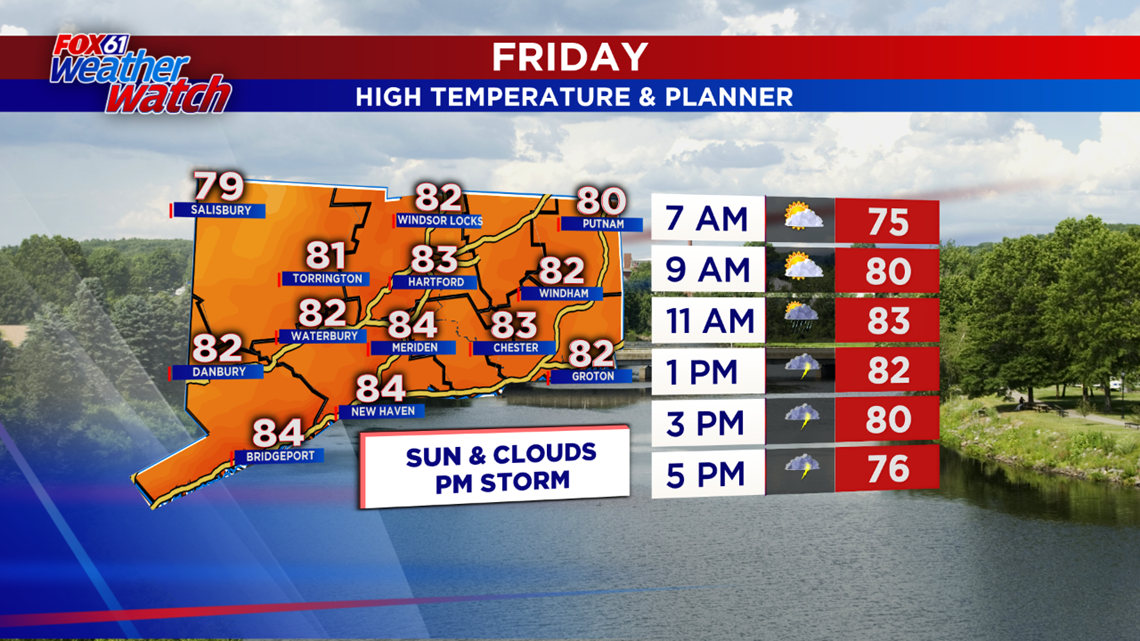 The good news? This passing disturbance brings us a less hot and less humid forecast for Saturday - perfect to celebrate America's Birthday.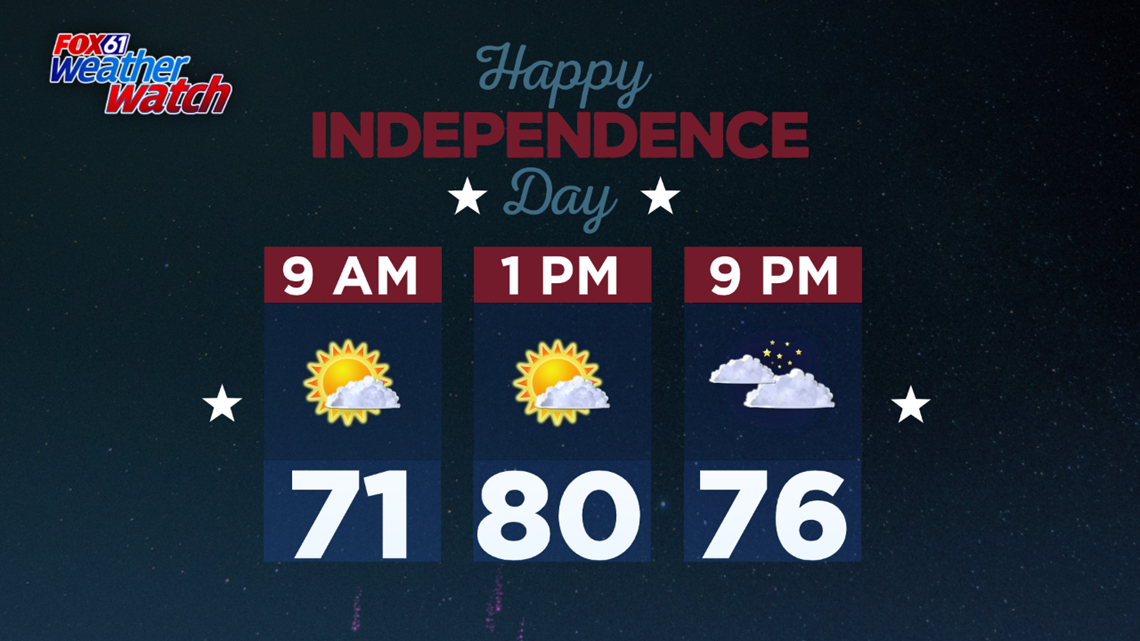 Chances of rain return Sunday , and the heat is back for next week as well.
Stay cool, stay dry, and stay safe today! From, Meteorologist Matt Scott.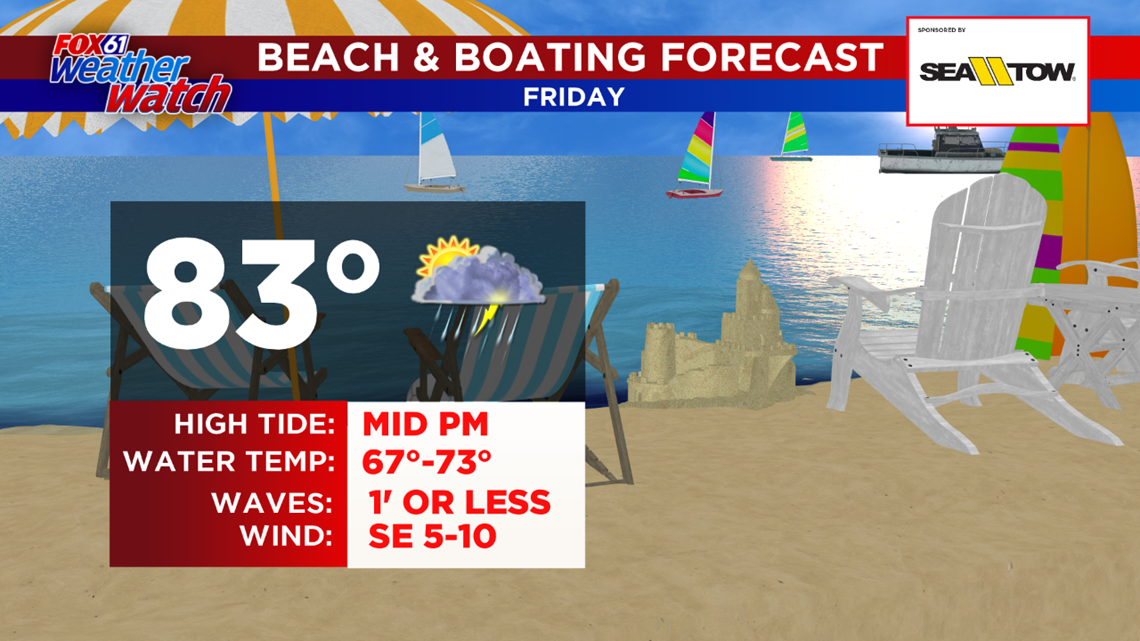 After the holiday weekend, all signs are pointing to a hot stretch of weather, with plenty of 80s and 90s on tap for next week. A big ridge in the jet stream builds in (think of it as a bubble of hot air) over much of the country, so we won't be the only ones sweating!
FRIDAY: Mostly cloudy, Scattered PM showers, storms. High: Low 80s.
TONIGHT: Rain done. Lows: Mid 60s
JULY 4TH: Sunny, some clouds, Isolated shower. High: Mid 80s
SUNDAY: More heat, humidity, Isolated-PM-shower. High: near 90
MONDAY: Passing shower. High: 80s
TUESDAY: Partly cloudy. High: Upper 80s.
WEDNESDAY: Mostly sunny hot. High: near 90.