Friday will be humid with a better chance for showers and storms, especially in the afternoon.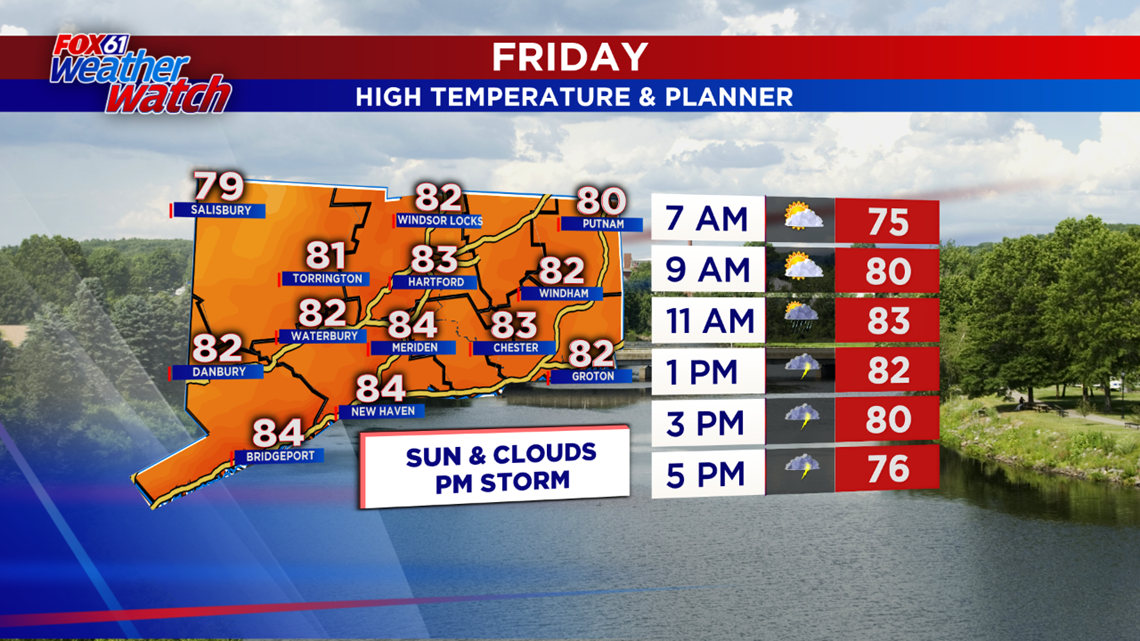 There is a low but not zero risk for severe weather too so it's another day we'll be watching the radar.

Then our attention will turn to the holiday weekend! Right now things are looking good for the most part. July 4th will start with areas of low clouds and fog before breaking for sunshine with highs in the low-mid 80s.
There is a slight shower chance Sunday afternoon. But by no means does it look to be a washout, and most towns should be dry.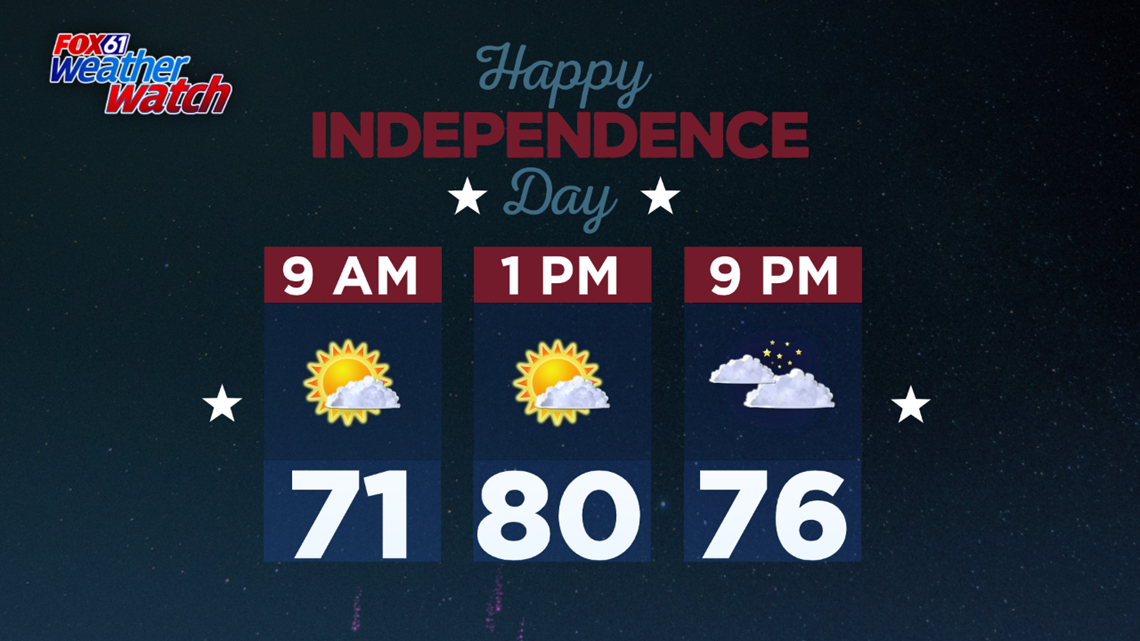 After the holiday weekend, all signs are pointing to a hot stretch of weather, with plenty of 80s and 90s on tap for next week. A big ridge in the jet stream builds in (think of it as a bubble of hot air) over much of the country, so we won't be the only ones sweating!
TONIGHT: Partly cloudy and warm. Lows near 70.
FRIDAY: Sun & clouds, scattered showers and storms, humid. High: Low-mid 80s.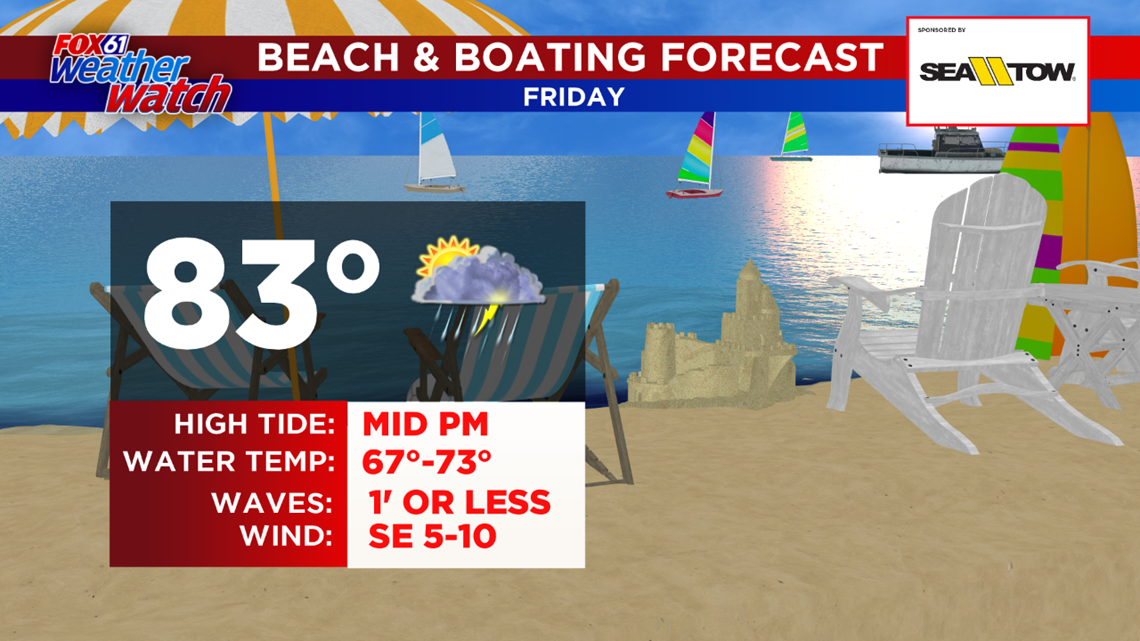 JULY 4TH: Partly cloudy. High: 80s
SUNDAY: Partly sunny. Isolated PM shower/storm. High: 80s
MONDAY: Passing shower. High: 80s
TUESDAY: Partly cloudy. High: Upper 80s.
WEDNESDAY: Mostly sunny hot. High: near 90.