CONNECTICUT, USA — It's been a beautiful weekend and the sunshine continues through Memorial Day.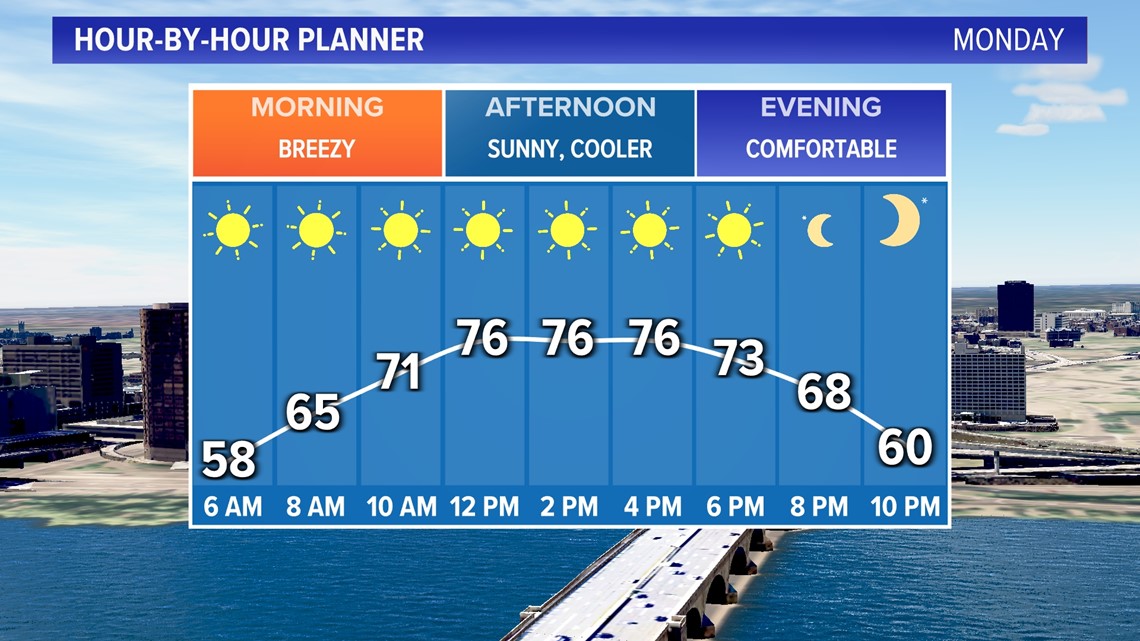 A cold front will pass through Monday morning though, and shift our wind direction to the northeast and east. It will be breezy, especially in the morning.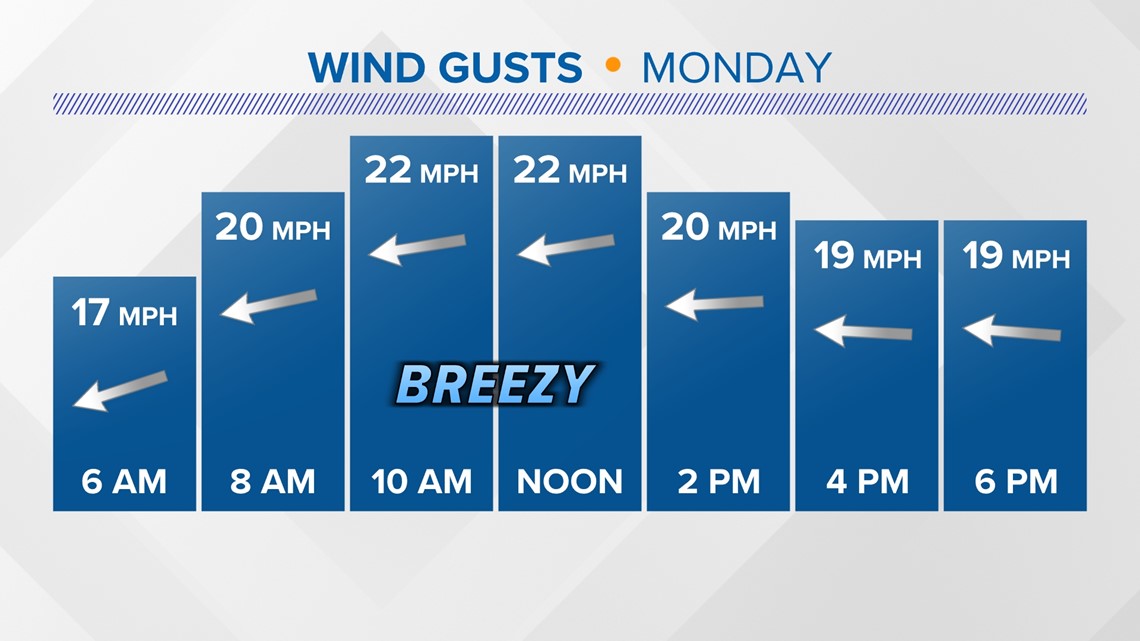 The afternoon will be cooler than the last couple with high temperatures in the 70s statewide, but it will be sunny with low humidity.

Monday night will be cool and comfortable, with lows Tuesday morning in the 40s.
Sunshine and dry air will warm inland areas back into the 70s Tuesday afternoon. The shoreline will remain in the 60s with an onshore breeze.

Warmer air builds back in for the middle and end of the week. Inland areas will be in the 80s to near 90 Thursday, and likely into the 90s Friday. A cold front will bring the chance for a few storms Friday afternoon and evening, but otherwise it will be another dry week.

Seabreezes will be a factor at the shoreline.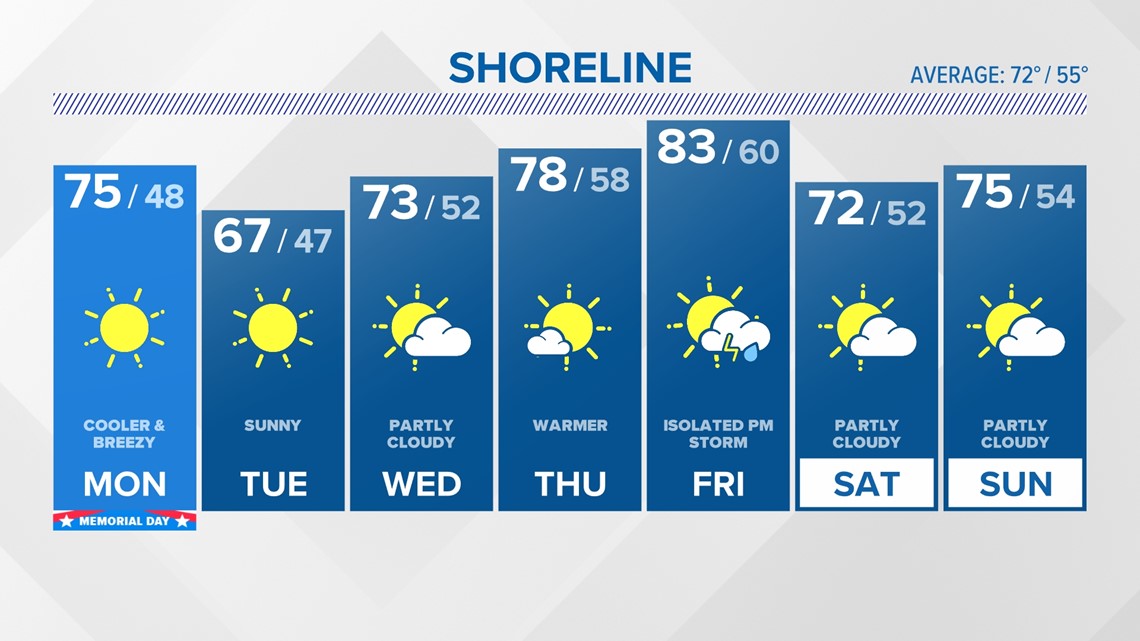 Beach & Boating Forecast:
TONIGHT: Clear and comfortable. Low: 50s.
MEMORIAL DAY: Sunny, but cooler than recent days and a bit breezy at times. High: Mid 70s.
MONDAY NIGHT: Clear and cool. Low: 40s.
TUESDAY: Sunny and pleasant. Cooler at the shore with an onshore wind. High: 70s inland, 60s shore.
WEDNESDAY: Mostly sunny. High: Low 80s inland, 70s shore.
THURSDAY: Sunny and warmer. High: 80s to near 90 inland, upper 70s to near 80 shore.
FRIDAY: Mostly sunny, chance for an afternoon storm to break the heat. High: Low 90s inland, 80s shore.
SATURDAY: Partly cloudy and cooler. High: 70s.
SUNDAY: Mostly sunny and pleasant. High: Mid 70s shore, near 80 inland.
Follow the FOX61 Weather Watch team on Facebook: