CONNECTICUT, USA — For the holiday weekend, two out of three days look good! We just need to get through today.
Saturday won't be as hot but the humidity lingers and we're on the WEATHER WATCH for strong storms.
The first round of storms brought vivid lightning and a heavy round of rain overnight into this morning. Now we expect a break in the action midday where the weather stays dry for a bit.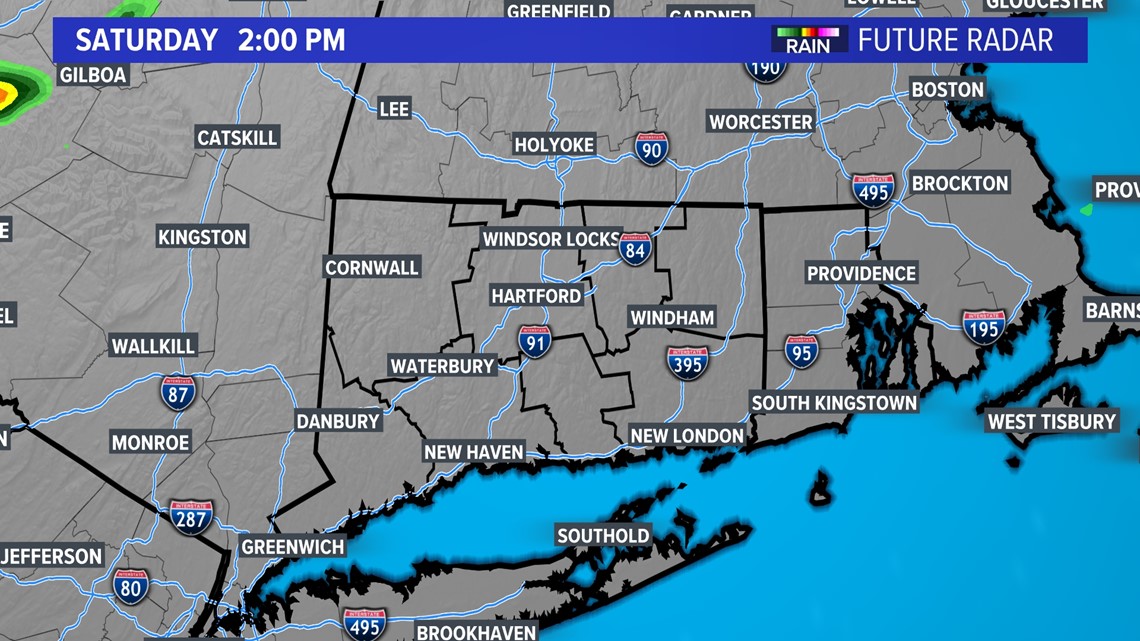 Another round of storms is likely later in the day and into the evening, mainly 3-9 PM (though the timing could change). The more sun we get, the stronger the storms will be.

If you have outdoor plans, make sure you have a plan b. You'll need a way to get inside quickly if a storm hits. Some towns have already decided to postpone fireworks Saturday night in anticipation of the unsettled weather.
The Storm Prediction Center has the state under a slight risk (2/5) for a severe storm to develop. The main concern is damaging winds and locally heavy rain that could cause poor drainage flooding. There is a low but not zero risk for a tornado. We'll be monitoring the radar carefully just in case.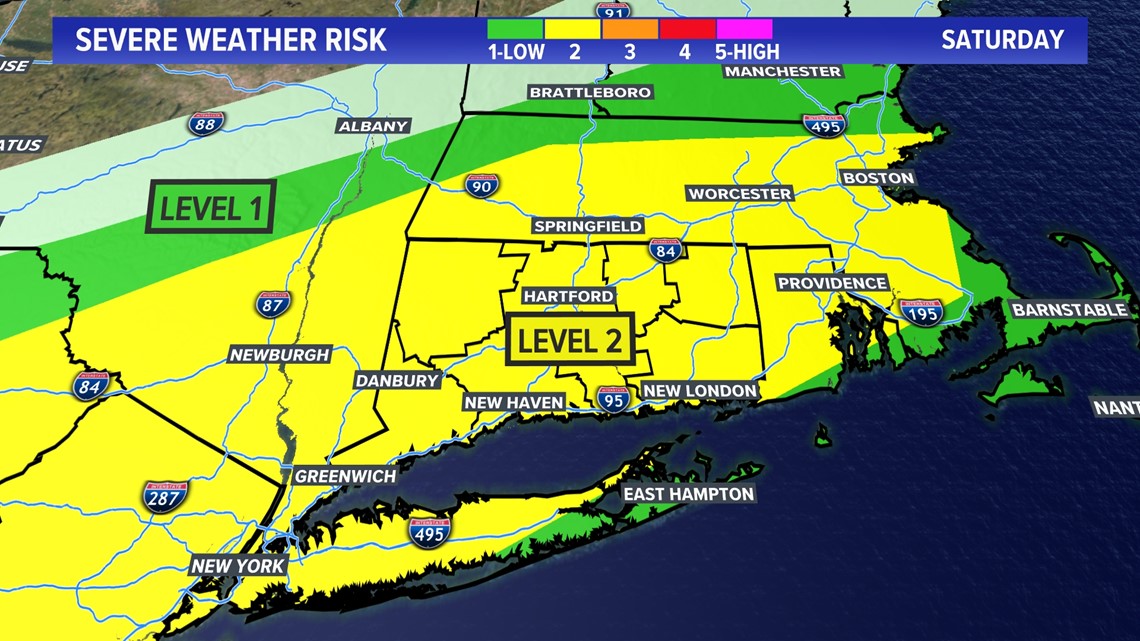 Then the front moves out for Sunday which will turn less humid with clouds breaking for sunshine.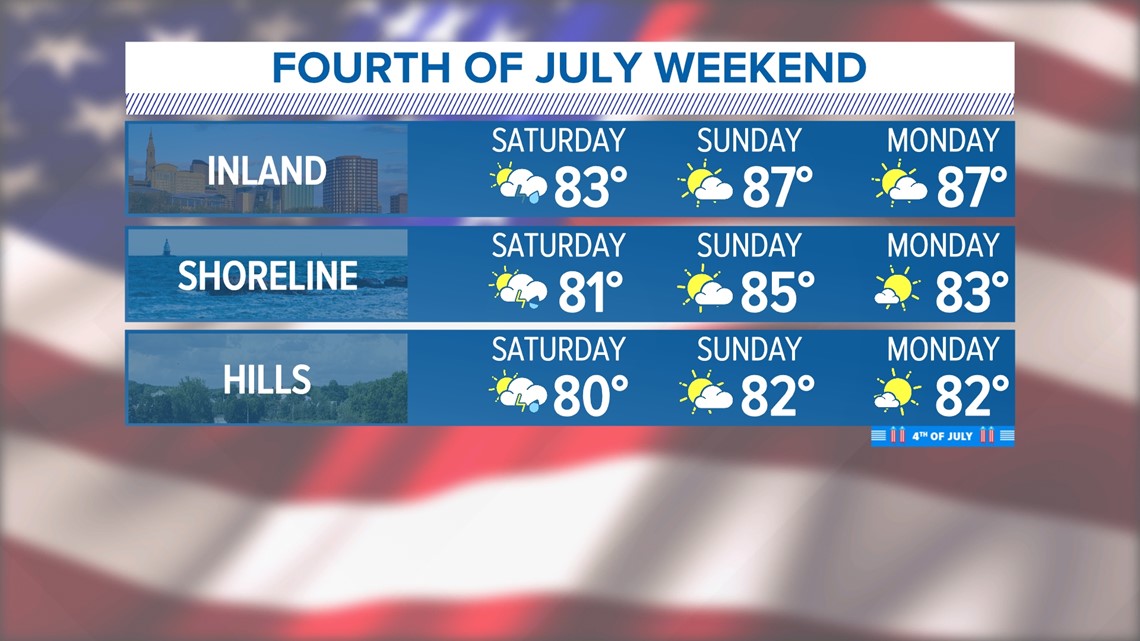 Right now Independence Day looks really nice with a partly to mostly sunny sky and high temperatures in the 80s.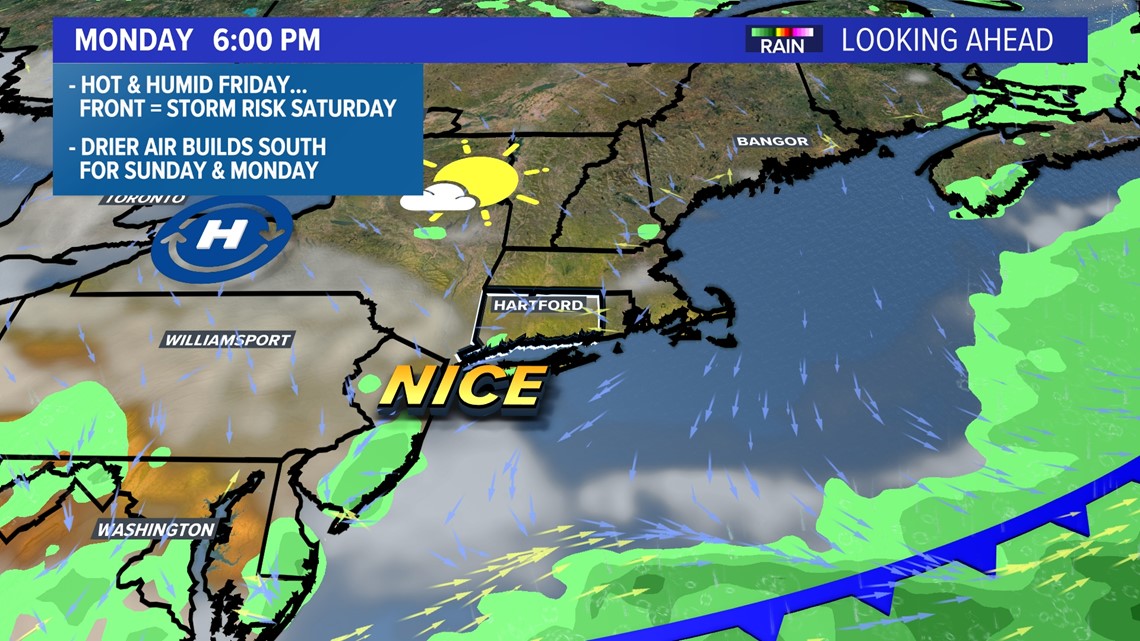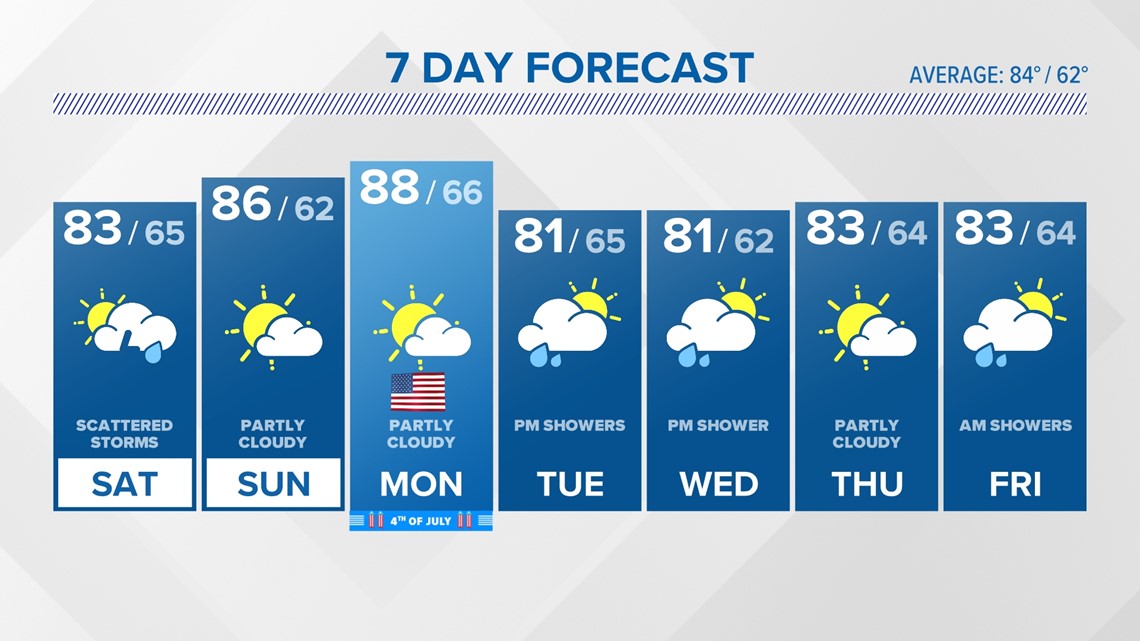 FRIDAY: Hazy sun, hot and more humid. High: Upper 80s to 90 at the shore, low 90s inland.
SATURDAY: Scattered showers and storms, some could be severe. High: Low 80s.
SUNDAY: Clearing, less humid. High: Mid-upper 80s.
INDEPENDENCE DAY: Mostly sunny and pleasant. High: Mid to upper 80s.
TUESDAY: Partly cloudy, chance for afternoon showers. High: Mid 80s.
WEDNESDAY: Chance showers. High: 80.
THURSDAY: Partly cloudy. High: low 80s
Follow the FOX61 Weather Watch team on Facebook: