CONNECTICUT, USA — We're in for a cold and breezy stretch the next several days before temperatures rebound.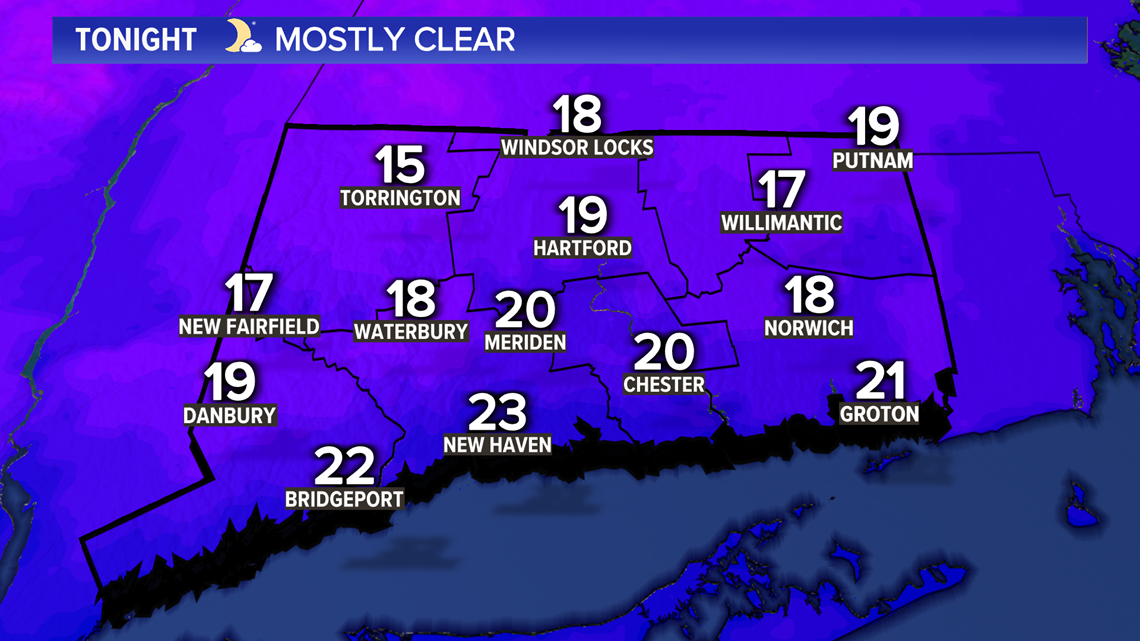 While most of the night will be clear, we do expect a few clouds prior to daybreak. That may make it difficult to view the triple conjunction. Mercury, Jupiter and Saturn will be millions of miles away from each other but they will appear close in the sky. Oh and obviously...this graphic is not even CLOSE to scale for the size of those planets (wouldn't that be something if they did appear that big!).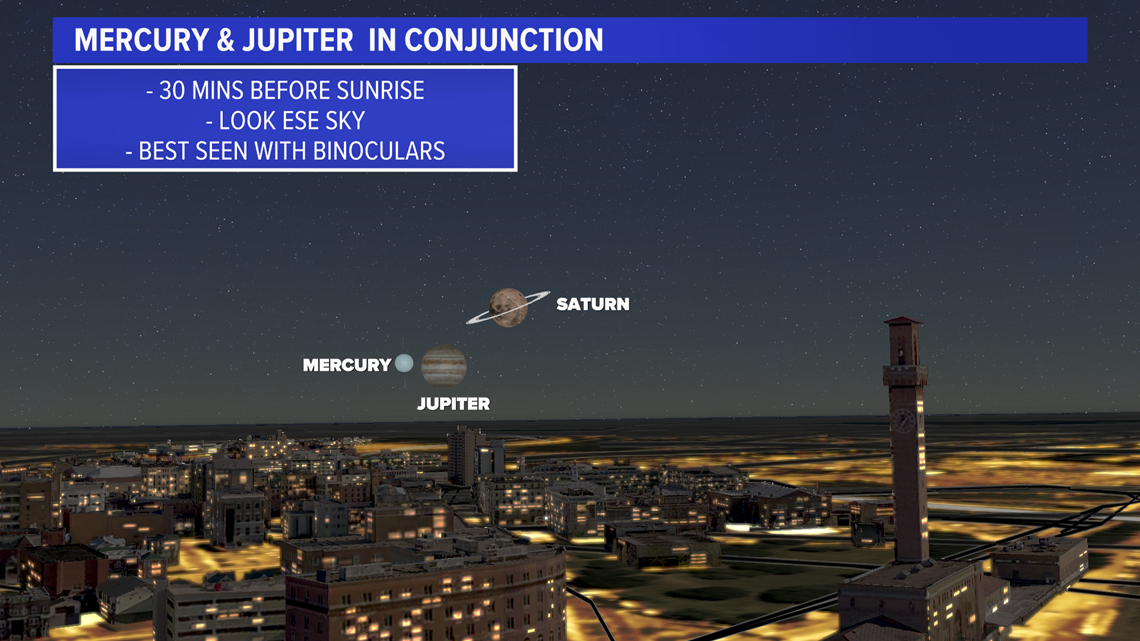 Friday will be chilly and breezy but bright.

Temperatures will continue to gradually cool into Saturday. Then next week an impressive warming trend gets underway. Highs will climb into the 50s Tuesday - Wednesday of next week and 60+ is possible by later next week!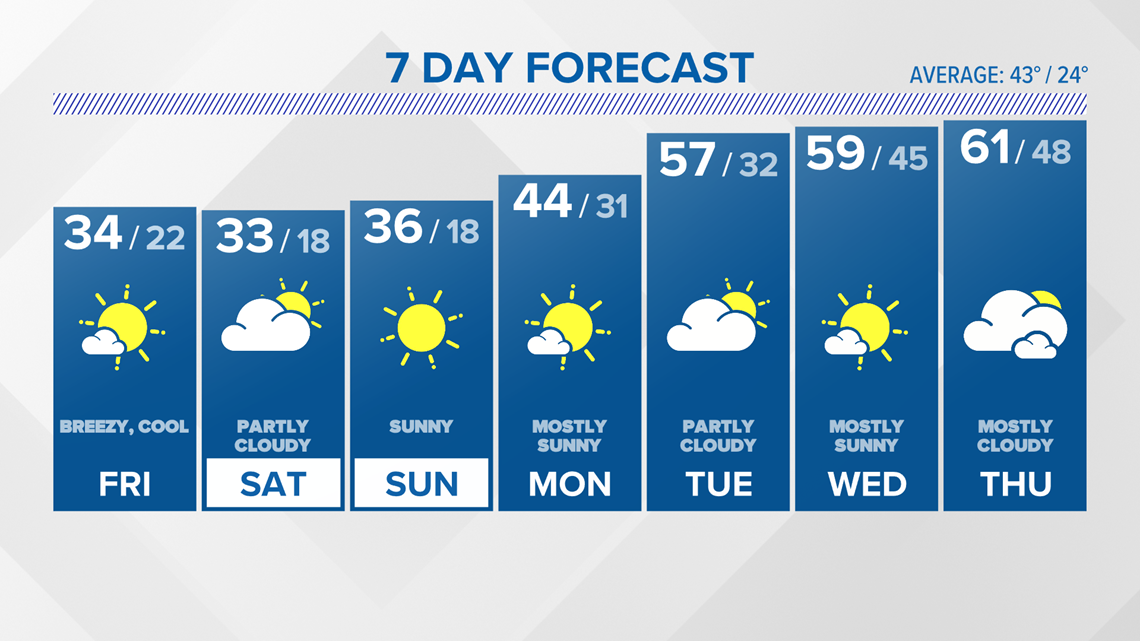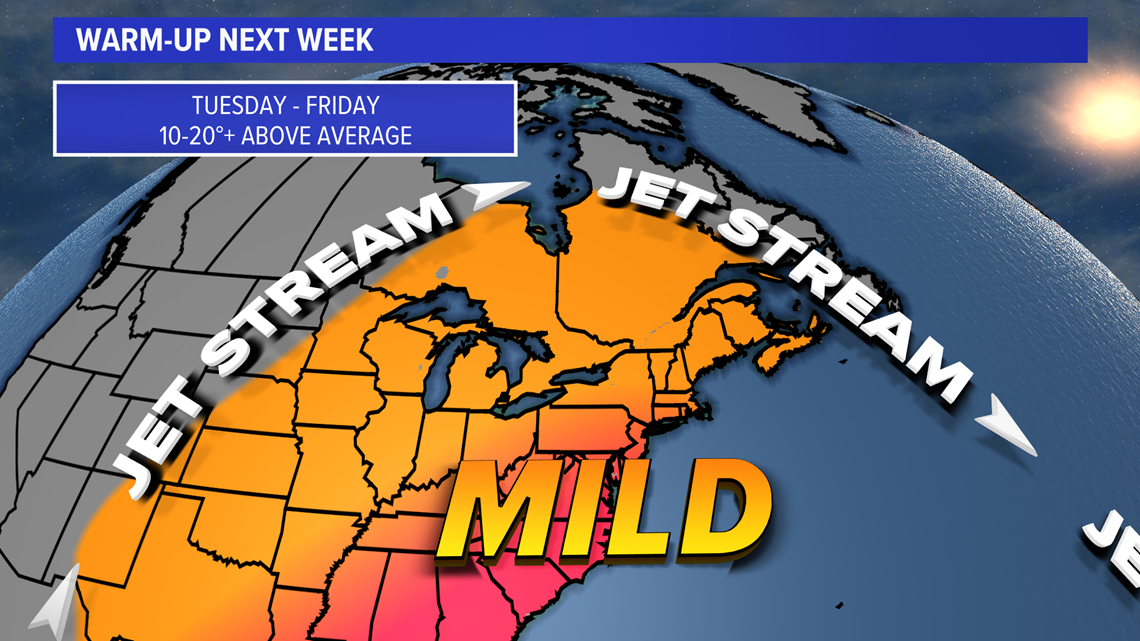 TONIGHT: Mainly clear. Breezy and cold. Lows: 18-25 with wind chills in the single digits.
FRIDAY: Mostly sunny, cooler. High: Mid 30s.
SATURDAY: Partly cloudy, breezy, cool. High: Low 30s.
SUNDAY: Mostly sunny. High: Low-mid 30s.
MONDAY: Sunny. High: Mid-upper 40s.
TUESDAY: Mostly sunny. High: Mid-upper 50s.
WEDNESDAY: Mostly sunny, warm. High: Mid-upper 50s.
Follow the FOX61 Weather team on Facebook!