CONNECTICUT, USA — Lots of clouds expected to hang around overnight with lows in the 50s & upper 40s. A chilly start to Wednesday temperatures stay chilly in the upper 50s with breaks in the clouds for some sun, especially in the afternoon.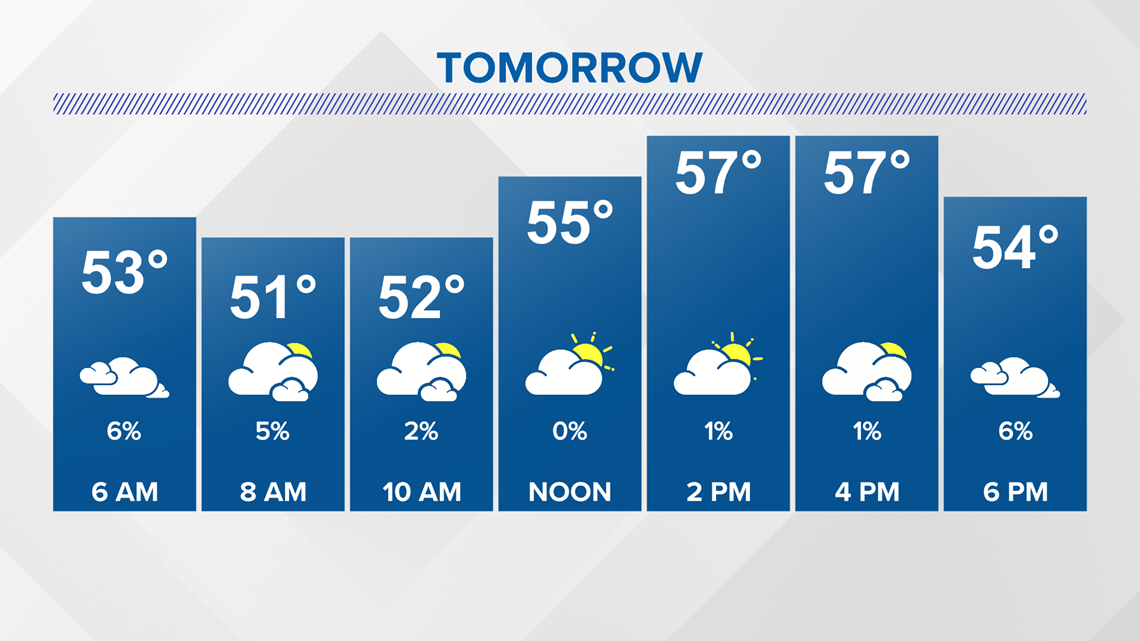 Wednesday more clouds, not a lot of sun expected and highs in the 50s.
Then we'll be turning our attention to Thursday and Friday. We're watching Hurricane Zeta over the Gulf of Mexico. The remnants from this system will move in our direction bringing us soaking rainfall and blustery conditions Thursday night into Friday.
As this system pulls away the potential for a switch over to snow is possible. It is a little to far out to pinpoint if it'll accumulate and how much (either way it's not likely to be much). With that said the best chance for some accumulating snowfall will be in our hill towns. Stay tuned.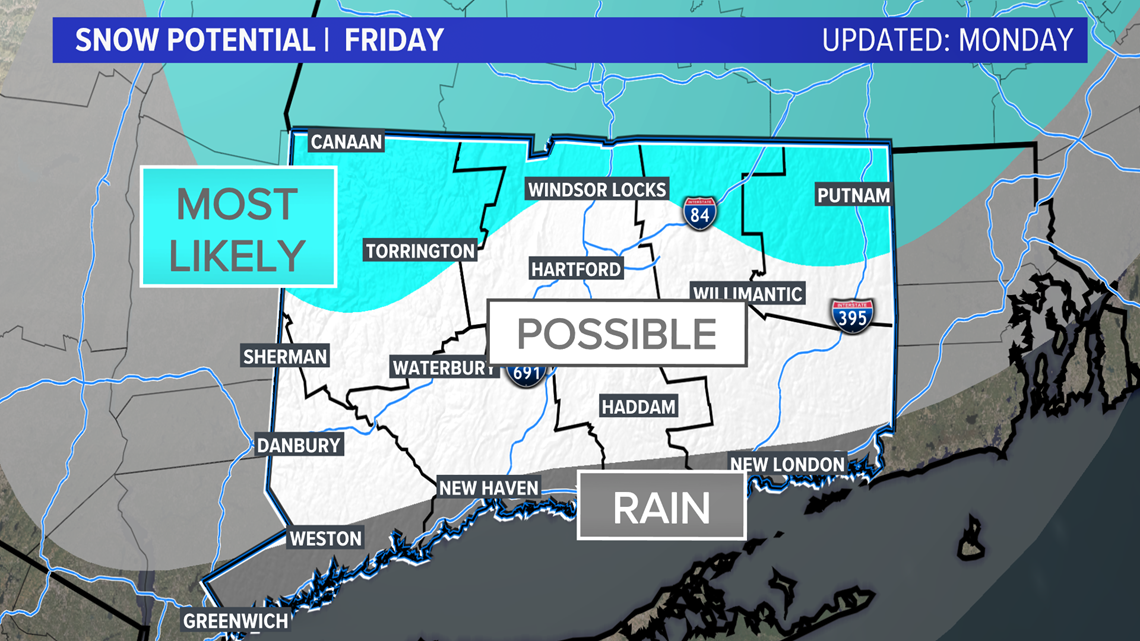 TONIGHT: Cloudy. Low 50s.
TUESDAY: Mostly cloudy. Highs upper 50s
WEDNESDAY: Partly cloudy. High: 50s.
THURSDAY: Rain, possibly heavy at night. High: 50s.
FRIDAY: Rain tapers off by midday, brisk & cold. High: 40s.
HALLOWEEN: Partly sunny, chilly. Highs: 45-50.
SUNDAY: Partly sunny. Highs: Mid 50s.
Follow the FOX61 Weather team on Facebook!