There are a few isolated pop up showers around Friday afternoon into Friday evening.
Otherwise Saturday is looking like a top ten weather day with sunshine, low humidity and pleasant temps near 80 degrees.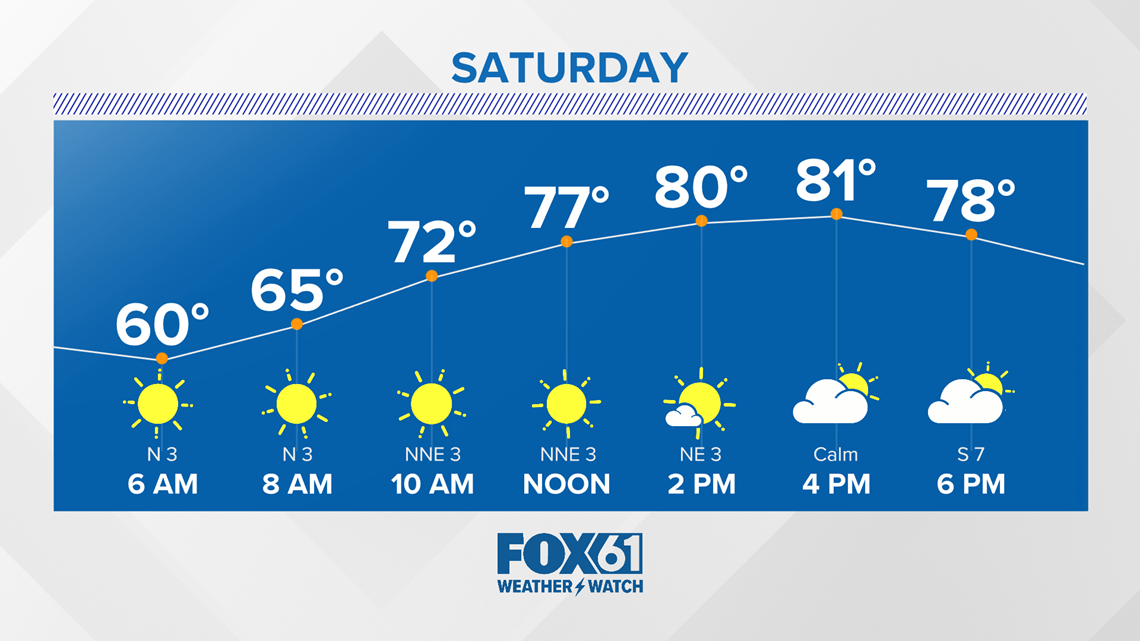 Then heading into Sunday we're watching a round of showers and thunder in the morning. This will be from an approaching warm front and will be accompanied by a surge of humidity.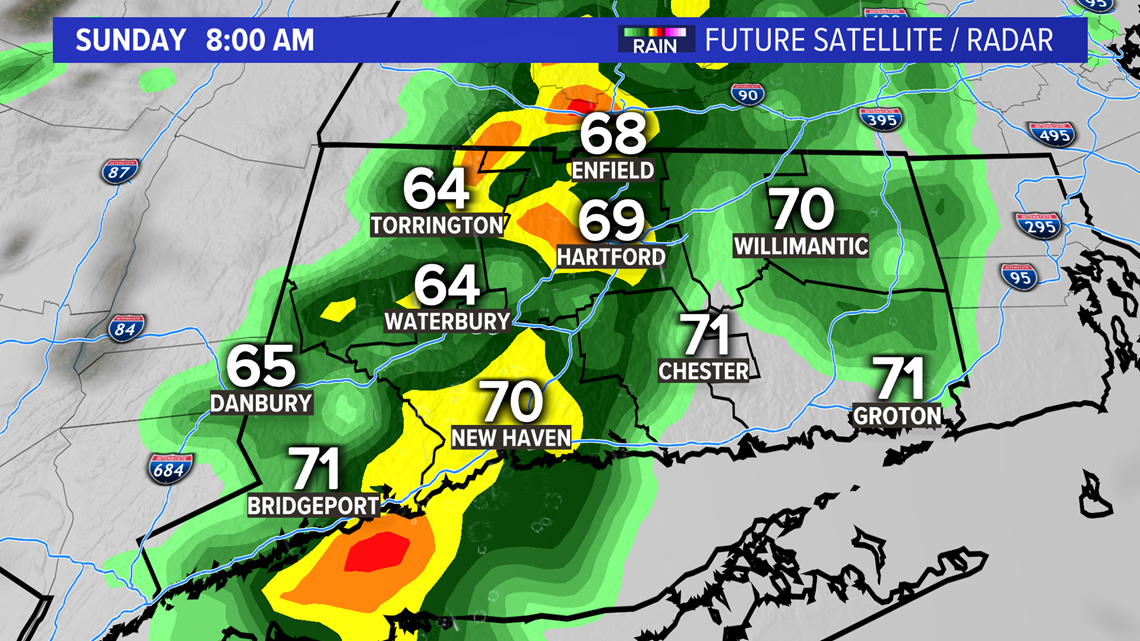 We may be able to dry things out a little in the afternoon although we can't rule out an additional pop up shower or storm in spots. There is a low risk for a severe storm.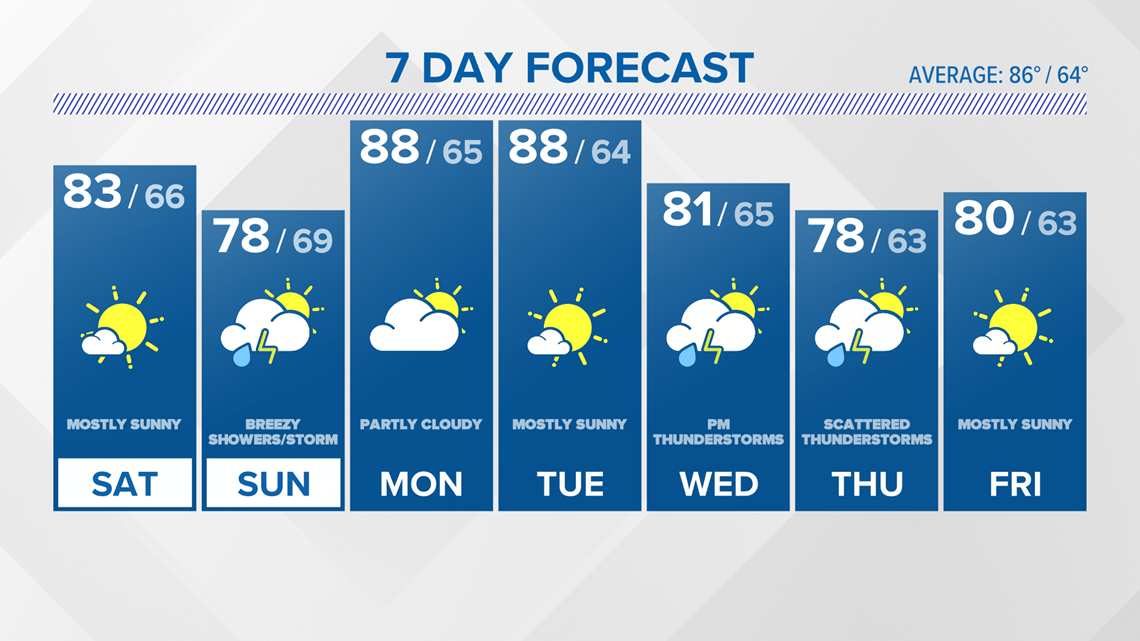 There is no big heat in the extended forecast. Where are the 90s? We'll just settle for "drier" at this point.
TONIGHT: Isolated shower early. Low: Upper 50s-low 60s.
SATURDAY: Mostly sunny. Highs: Near 80.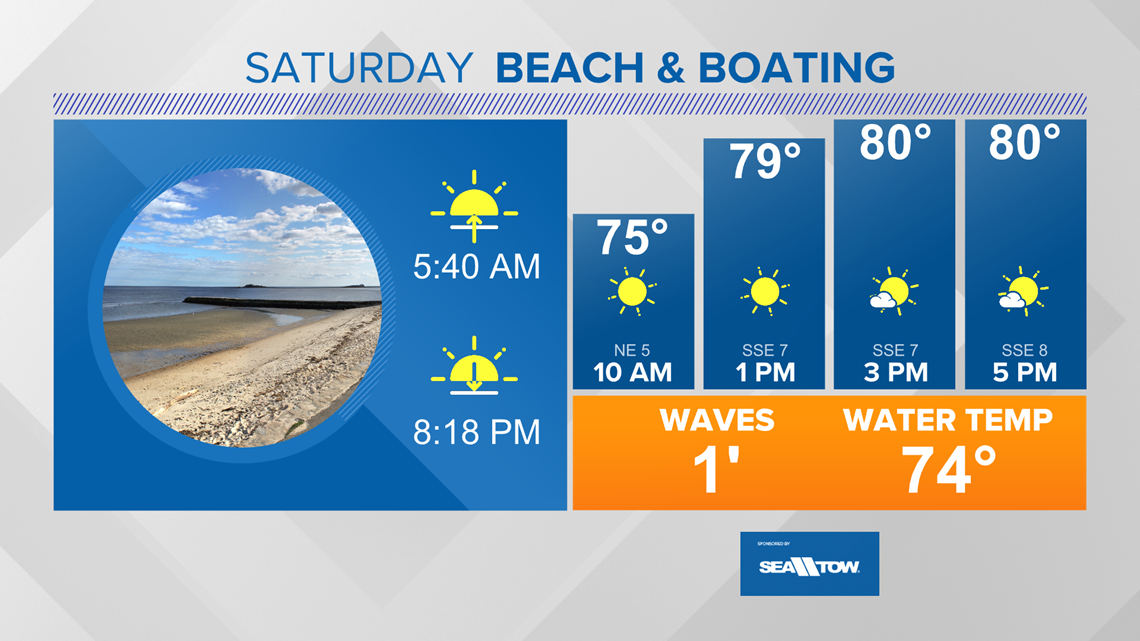 SUNDAY: Breezy, chance scattered showers and storms. High: Near 80.
MONDAY: Partly cloudy, warmer. High:mid-upper 80s.
TUESDAY: Mostly Sunny. High: mid-upper 80s.
WEDNESDAY: Isolated storm. High: Low-mid 80s.
THURSDAY: Chance storm. High: 70s.
Follow the FOX61 Weather team on Facebook!