It's another very humid day.
It's so humid that a shower could pop up at any time. If you've ever spent time in Florida, picture that!

There is a risk for severe weather to our west today. But those storms will tend to weaken as they move into Connecticut after dark.
Still there is a chance for showers and even an isolated thunderstorm later tonight after 9 PM through about midnight.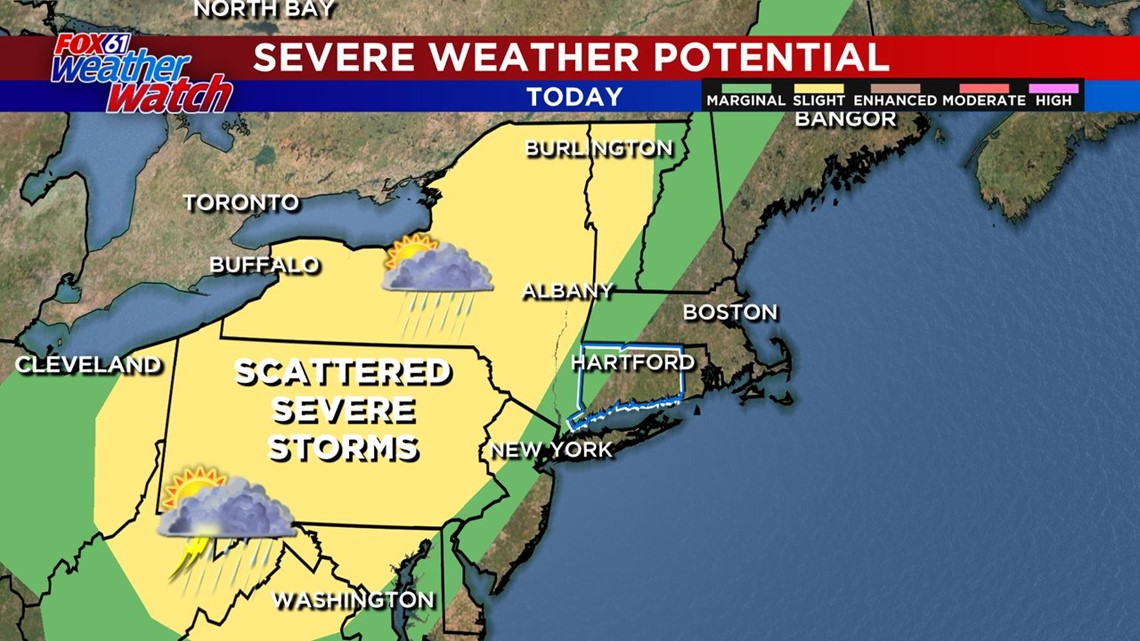 Saturday's forecast looks better and better. After a gray start to the morning, clouds will break for sunshine. The humidity will start to drop as well. Temperatures will warm up to near 80 degrees.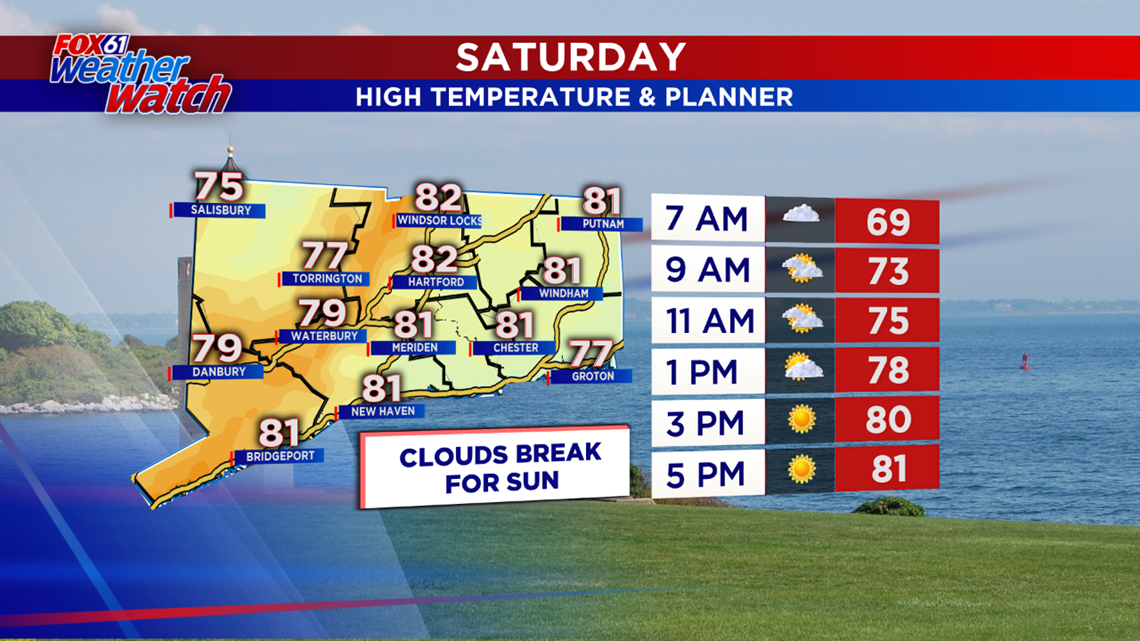 The humidity will completely fade by Sunday paving the way for a refreshing and cooler air-mass heading into next week. So we have a summer-like Saturday followed by a spring Sunday. Take your pick!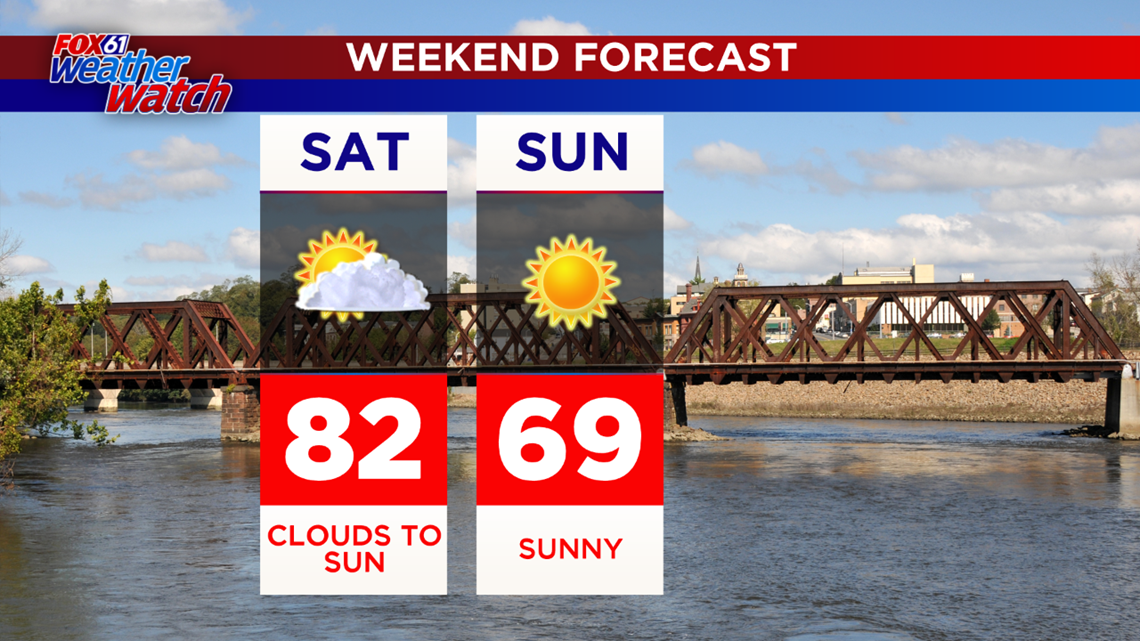 The first several days next week continue to look quiet with sunshine and low humidity.
TODAY: Mostly cloudy, very humid, chance few showers. High: Mid 70s - near 80 inland. Low 70s shore.
TONIGHT: Warm and humid with scattered showers and an isolated storm. Lows: 60s.
SATURDAY: Clouds break for mid morning sun, warm, less humid. High: Mid 70s - near 80.
SUNDAY: Mostly sunny, cooler, much less humid. High: Near 70.
MONDAY: Mostly sunny. High: Mid-upper 60s.
TUESDAY: Mostly sunny. High: Near 70.
WEDNESDAY: Partly cloudy. High: Mid 70s.
THURSDAY: Chance AM shower. High: Mid-upper 70s.