CONNECTICUT, USA — Today we have colder temperatures compared to yesterday with highs near 40. The wind won't be as strong as yesterday but it's still going to top out around 10-20 mph.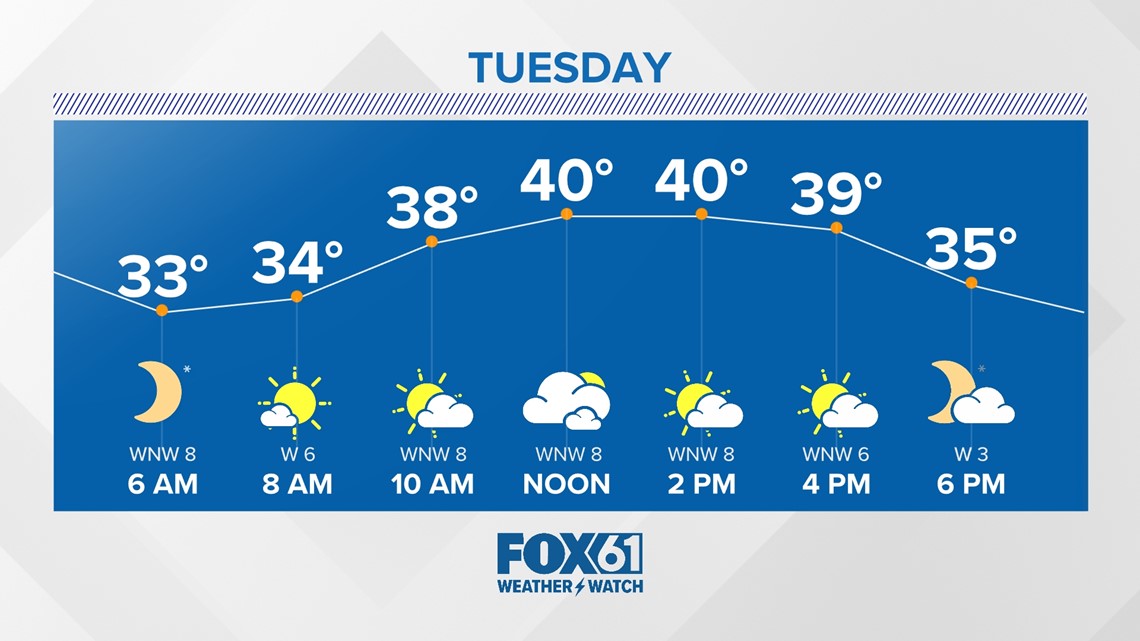 Wednesday will be a chilly day with temperatures mainly in the 30s. It looks like we will have off-and-on periods of light snow. This will not be a big storm for us, but it is the first accumulating snow of the season for much of the state, outside of the hills.
In general we expect a scattered coating to 1" of accumulation, but there could be some 2" amounts in eastern Connecticut if snow lingers into Wednesday night.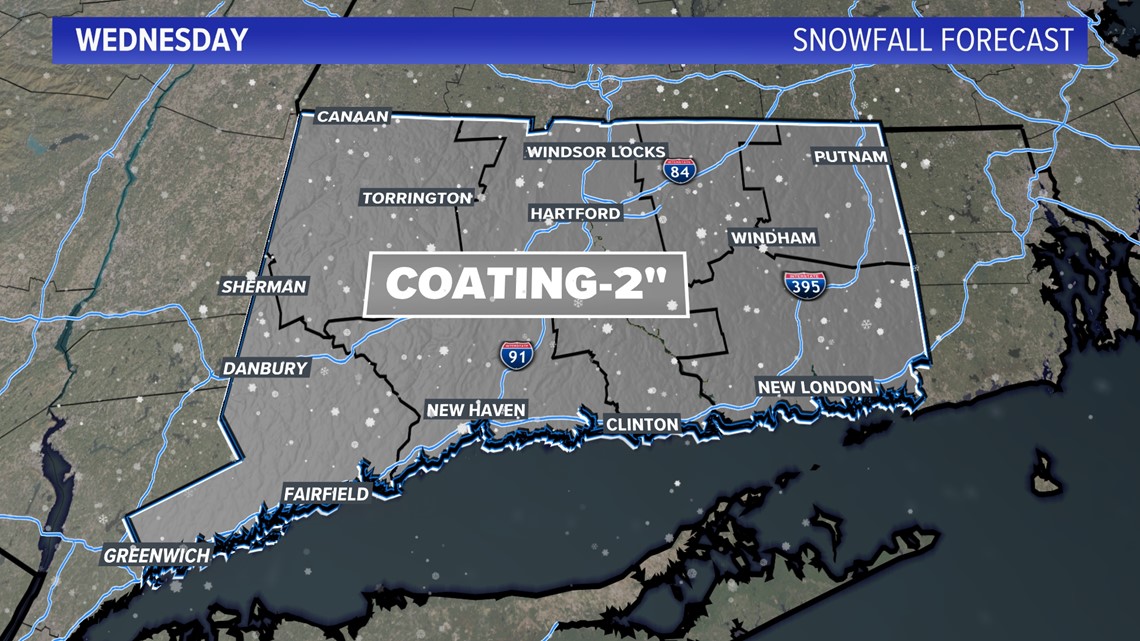 A warm-up follows this for late week and the weekend.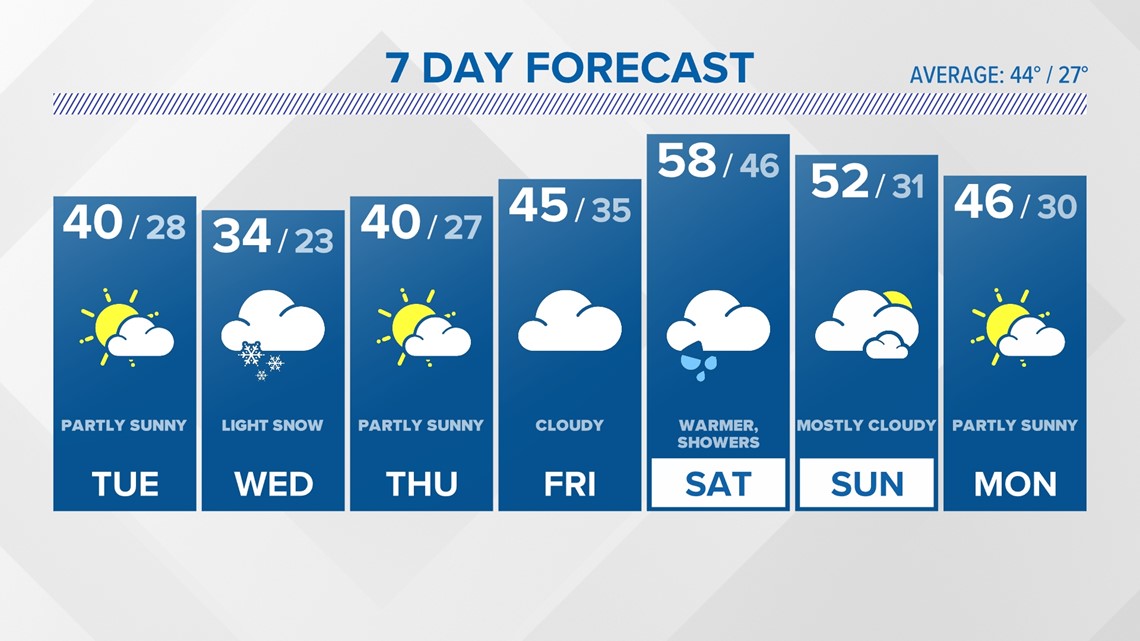 TODAY: Partly sunny, blustery and colder. Highs near 40.
WEDNESDAY: Periods of light snow. Coating to 2" of accumulation for most, perhaps a bit more in eastern Connecticut. Highs in the mid to upper 30s.
THURSDAY: Partly to mostly cloudy. Highs around 40.
FRIDAY: Mostly cloudy, chance for a shower. Highs in the low to mid 40s.
SATURDAY: Milder with a chance for showers. Highs in the 50s.
SUNDAY: Mostly cloudy. Highs around 50.
MONDAY: Partly sunny. Highs in the mid 40s.
Follow the FOX61 Weather team on Facebook!