CONNECTICUT, USA — Tonight will be clear and cold with lows tumbling through the 20s.
More clouds will move in on Saturday but it stays dry with high temperatures near 40 degrees.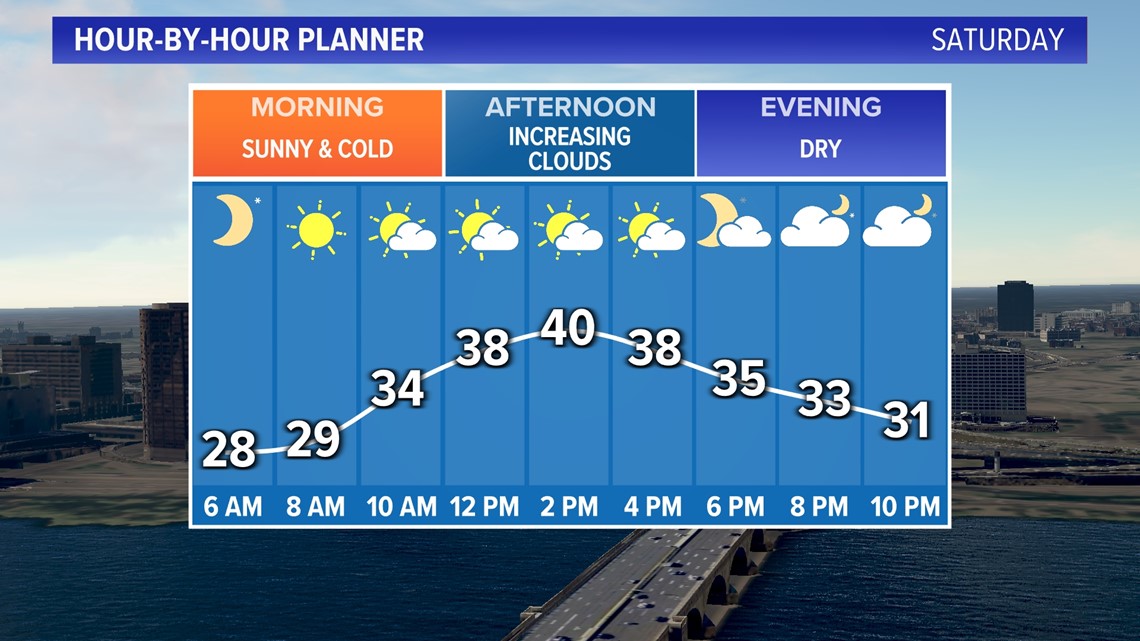 Then we're on the weather watch for a period of snow Sunday afternoon into early Monday morning. Tis the season!
Some minor snow accumulation is likely. This isn't a big event and may be just enough to get us in the holiday spirit.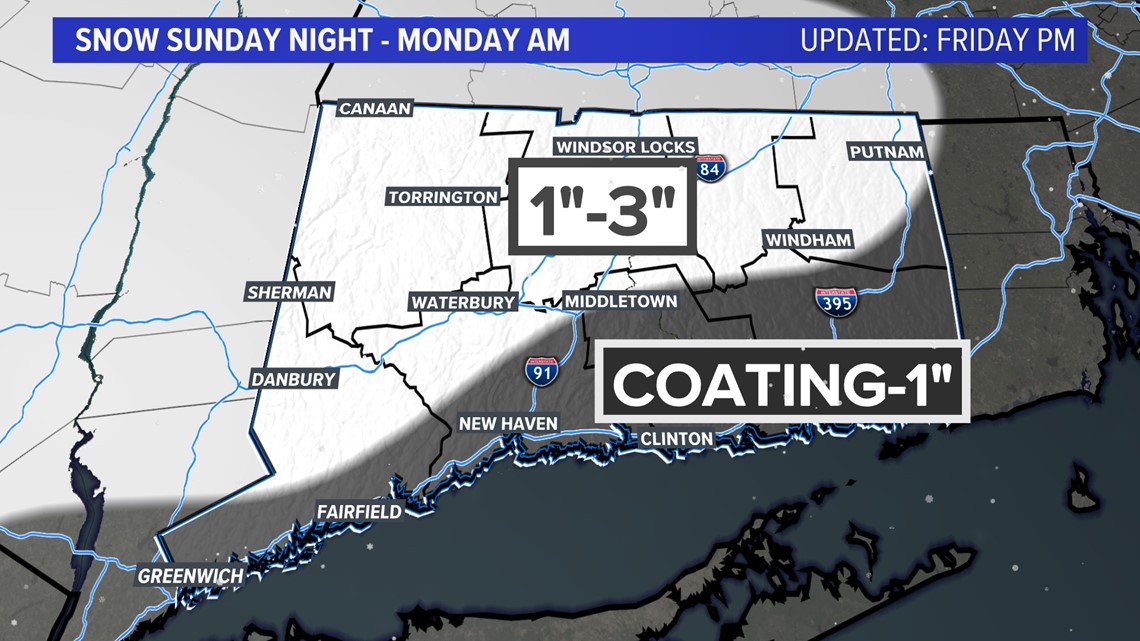 Amounts: A coating to 3" statewide. We think 1"-2" will be a common amount for this event.
Impacts: Enough snow to shovel/plow inland, although certainly not back breaking! While not much, this could make roads slippery Sunday evening into the morning commute on Monday. This is especially true in areas that get close to 3". Luckily, crews should be able to keep up with snow overnight. Most of the snow is over around daybreak though some lingering snow showers are possible through 8 AM.
Timing: Light snow will start developing Sunday afternoon in western Connecticut first. Initially temperatures may be marginally above freezing. But temperatures should fall near/below freezing towards sunset inland (although it will take a bit longer at the shoreline.)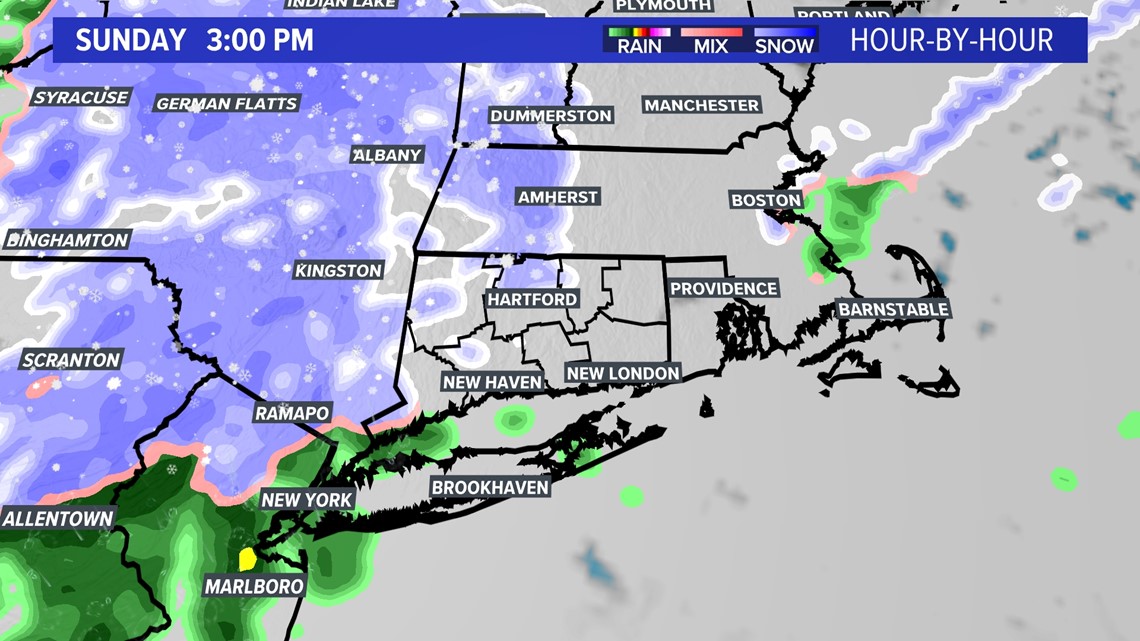 Snow will fill in heading into Sunday evening.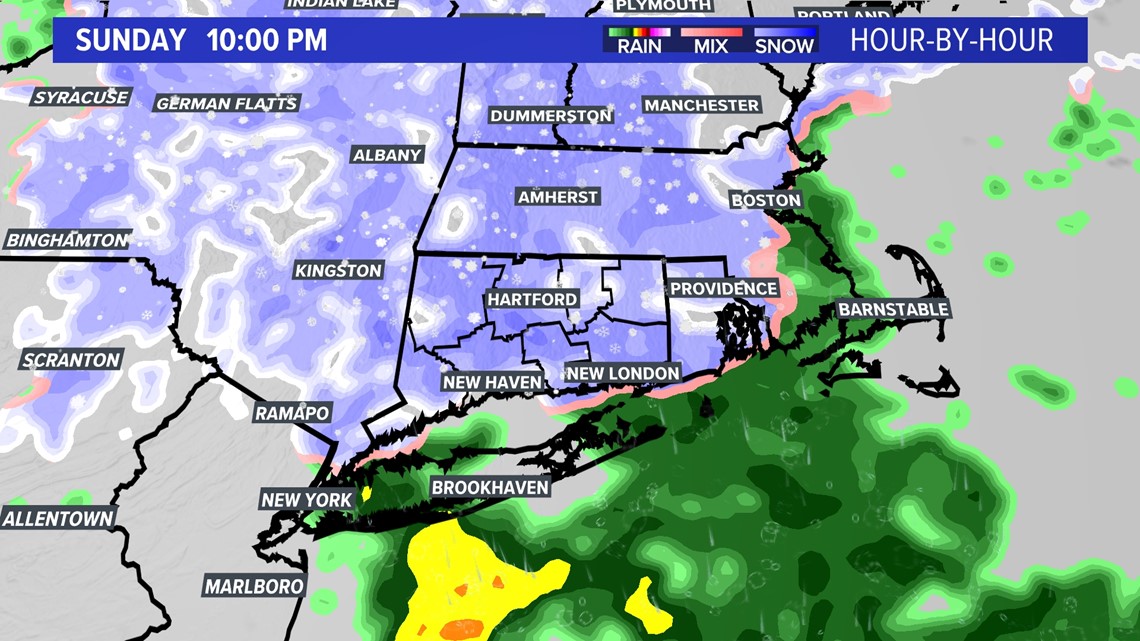 Snow will begin to taper off overnight with a few lingering snow showers possible for the morning commute.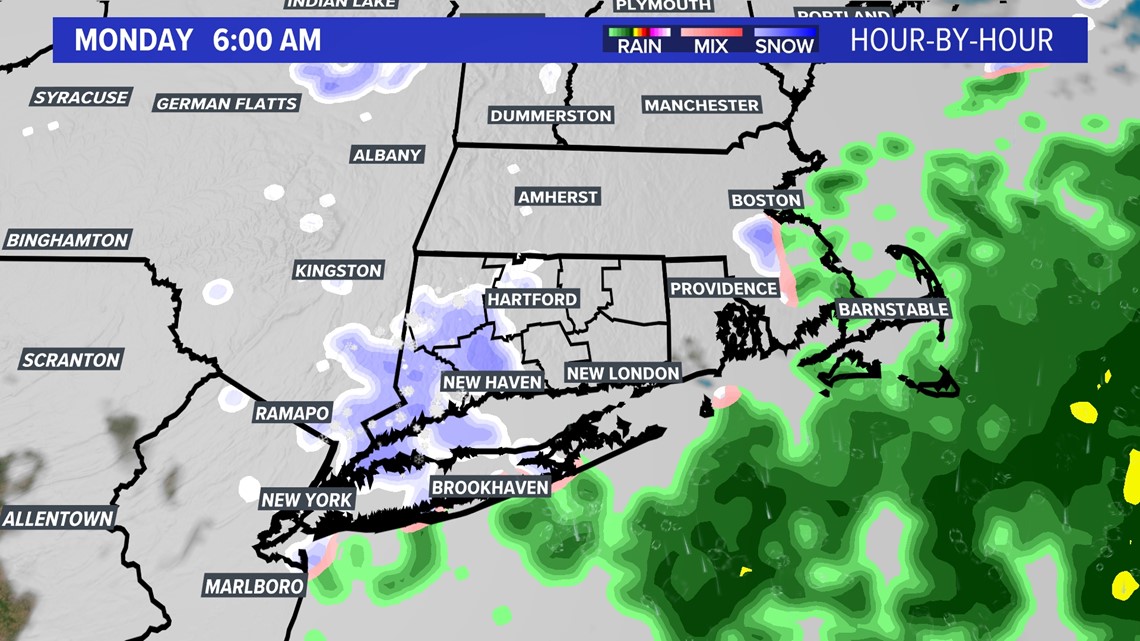 Road crews should be able to keep up with the snow as it falls since this storm won't be intense.
Looking ahead into next week: There's another chance for storminess by late next week in the Thursday - Friday timeframe. Precipitation type for this one is tricky because it depends on the track and intensity of the storm and it's so far out. Right now it looks like mainly rain for a lot of Connecticut. However, there could be some mixing or even a change over to snow, especially in the hills. Stay tuned!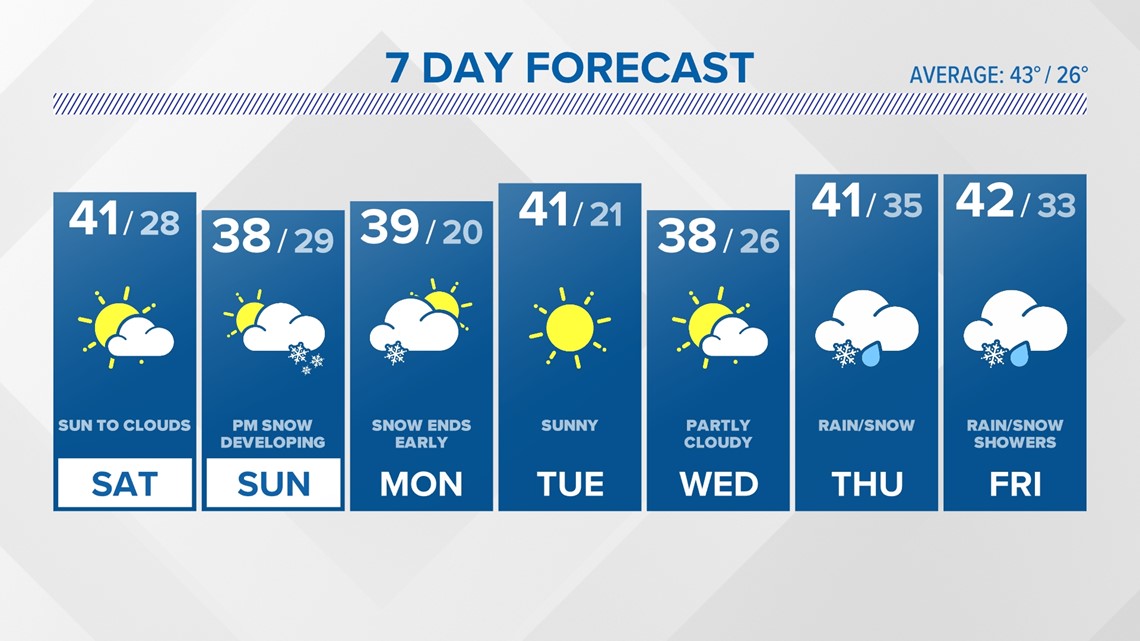 TONIGHT: Mainly clear and chilly. Low: 20s.
SATURDAY: Sun & clouds. High: Near 40.
SUNDAY: Mostly cloudy and dry start, snow developing in the afternoon into the evening. Upper 30s - low 40s.
MONDAY: Morning snow possible. High: Upper 30s - low 40s.
TUESDAY: Sunny. High: Low 40s
WEDNESDAY: A few clouds. High: Near 40.
THURSDAY: Increasing clouds. High: 40.
Follow the FOX61 Weather Watch team on Facebook: