CONNECTICUT, USA — A few downpours and thunderstorms through the morning commute. It's another day with a persistent low down to our south bringing periods of rain throughout the day otherwise cloudy and cool.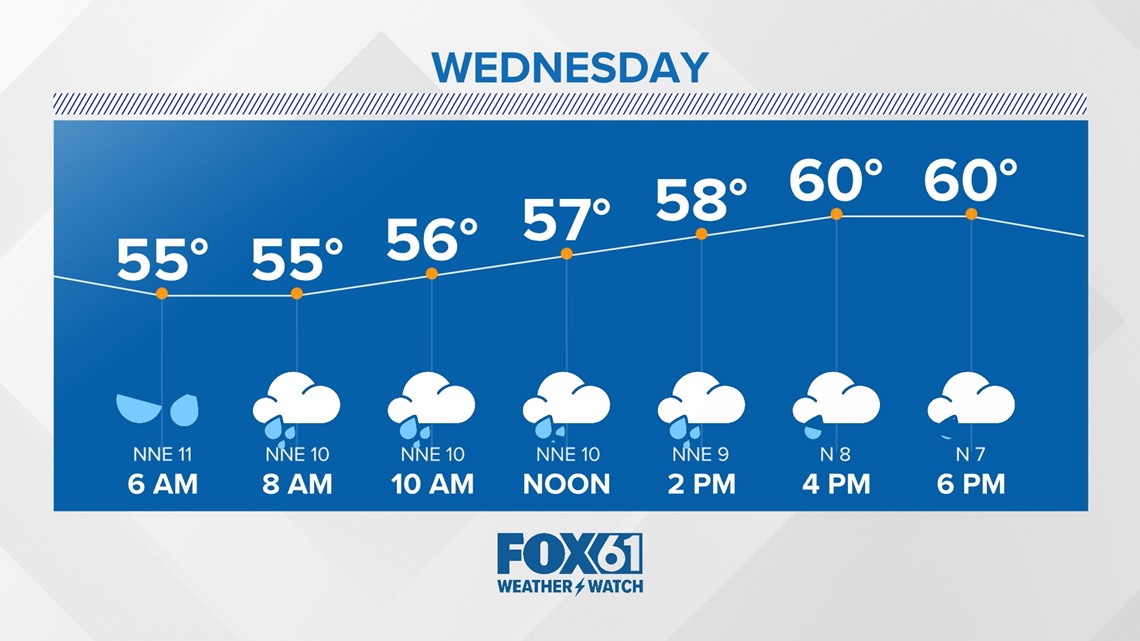 Temperatures will be in the 50s to near 60 degrees with a northeast wind 10 to 20 mph. The wind will slowly diminish towards the end of the day.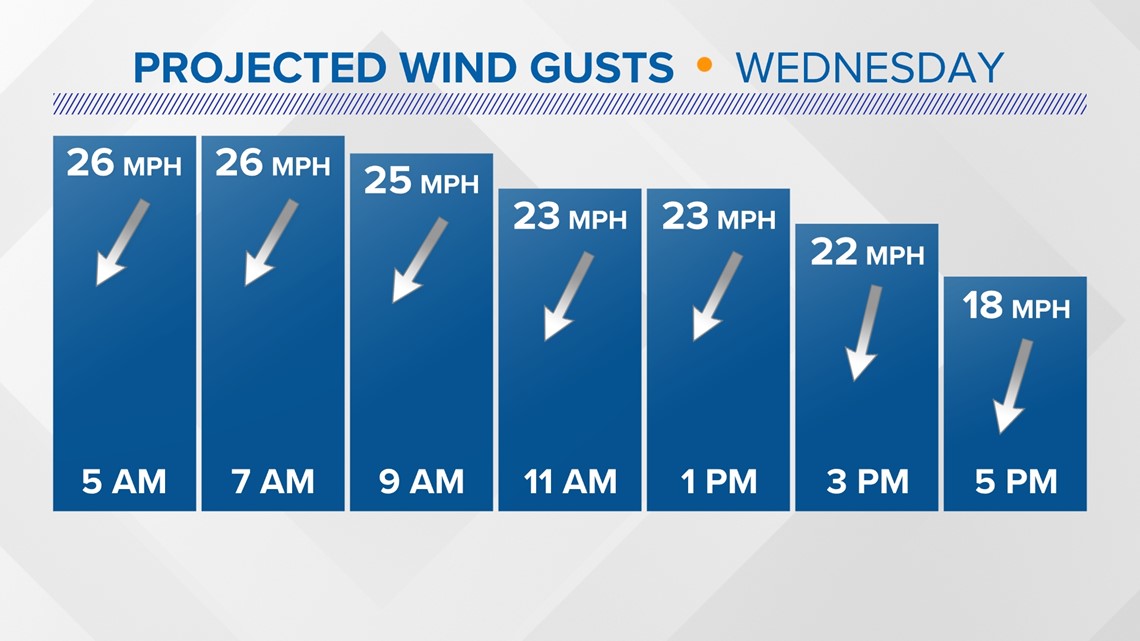 THE SUN RETURNS Thursday and Friday. It will be briefly warmer too with highs in the 70s.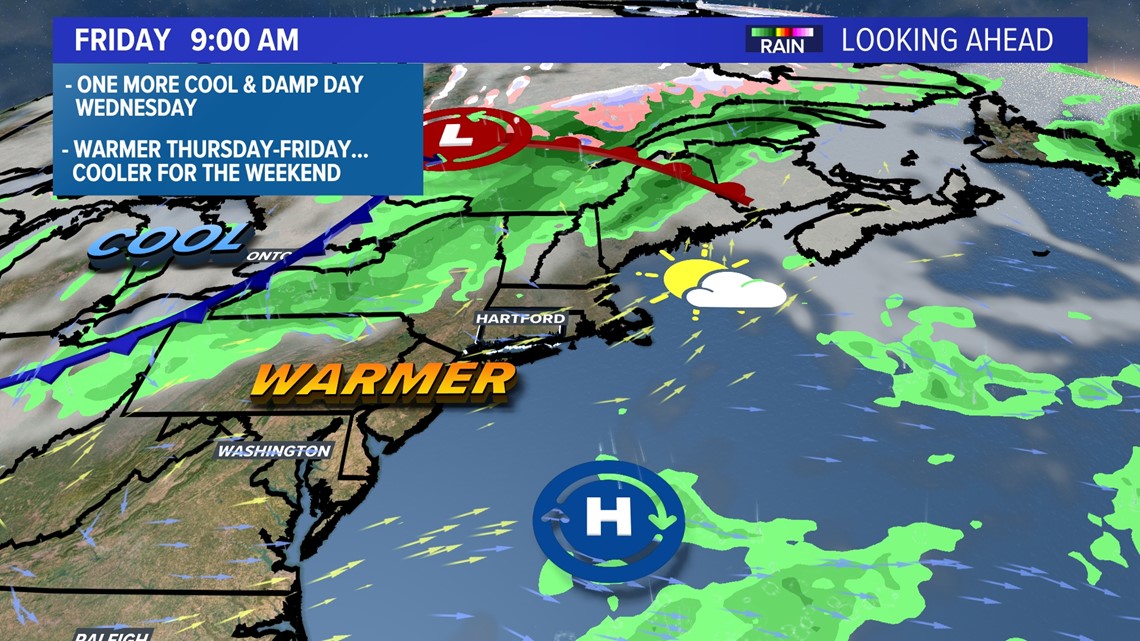 A stronger cold front with a reinforcing shot of cold air will arrive late Friday into the weekend. While Saturday and Sunday will be chilly, at least the sun's out!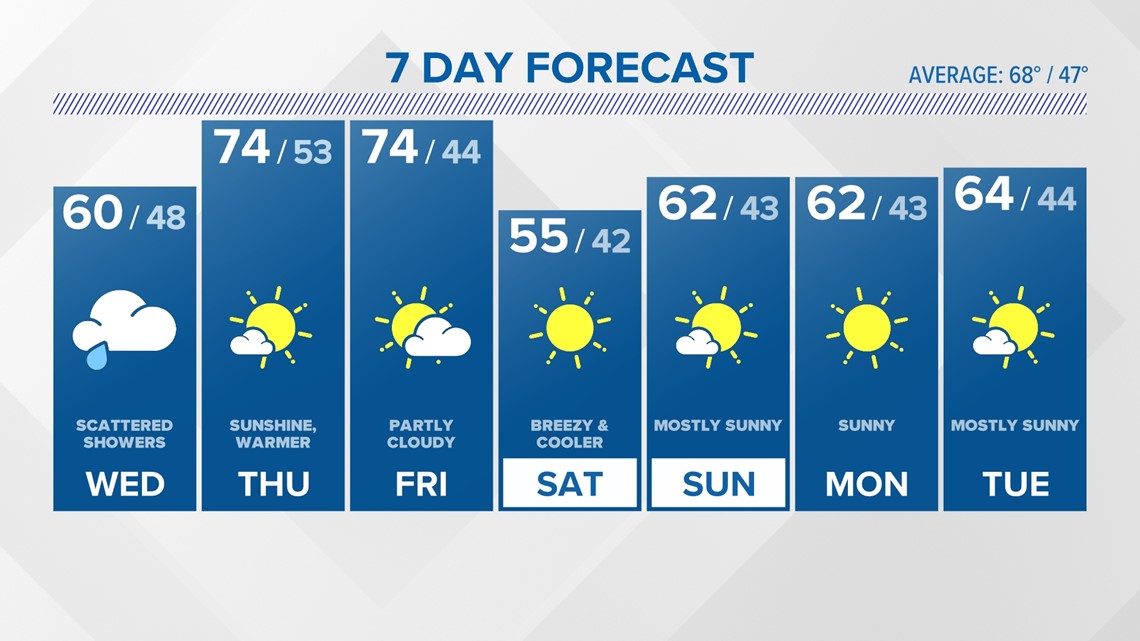 WEDNESDAY: Occasional showers, breezy and chilly. High: Near 60.
THURSDAY: Mostly sunny, warmer. High: Low to mid 70s.
FRIDAY: Mostly sunny, mild. High: Low 70s.
SATURDAY: Windy and cooler with a partly cloudy sky. High: 50s to near 60.
SUNDAY: Mostly sunny. High: Around 60.
MONDAY: Sunny. High: Low 60s.
Follow the FOX61 Weather Watch team on Facebook: