CONNECTICUT, USA — Our stretch of quiet weather continues. Mostly sunny skies will help our temperatures warm up, into the 70s to near 80 today. The next few days stay warm as well, with highs around 80 degrees. Keep in mind, the average high temperatures for this time of year is 72, so we're getting a little bit of leftover summer weather after fall officially began yesterday.
We're in drought conditions across most of the state, with parts of eastern CT into RI and MA dealing with an Extreme Drought. Again, the brush fire risk remains high this week, as there's no significant rain in sight.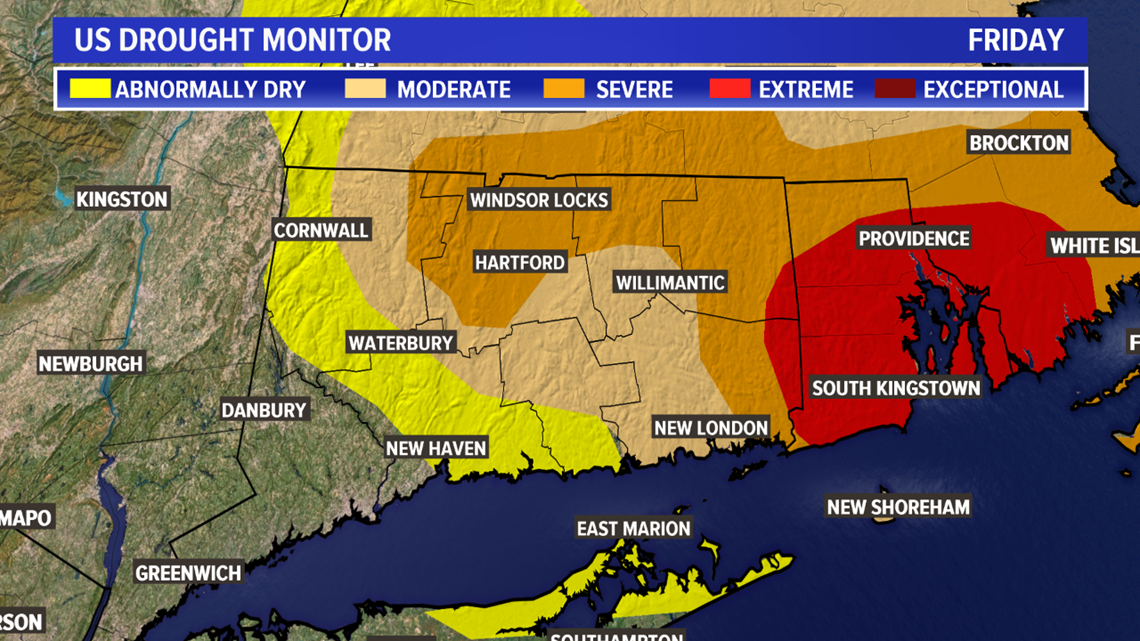 TODAY: Mostly sunny. High: Mid/upper 70s.
THURSDAY: Mostly sunny. High: upper 70s - near 80.
FRIDAY: Partly sunny. Highs near 80.
SATURDAY: Mostly sunny. Highs around 80.
SUNDAY: Mostly cloudy. Highs: upper 70s. Late showers possible Sunday night.
MONDAY: Scattered showers possible. Highs: 70s.
Follow the FOX61 Weather team on Facebook!