CONNECTICUT, USA — Today is mild with a breeze developing this afternoon. Highs climb into the 40s to near 50.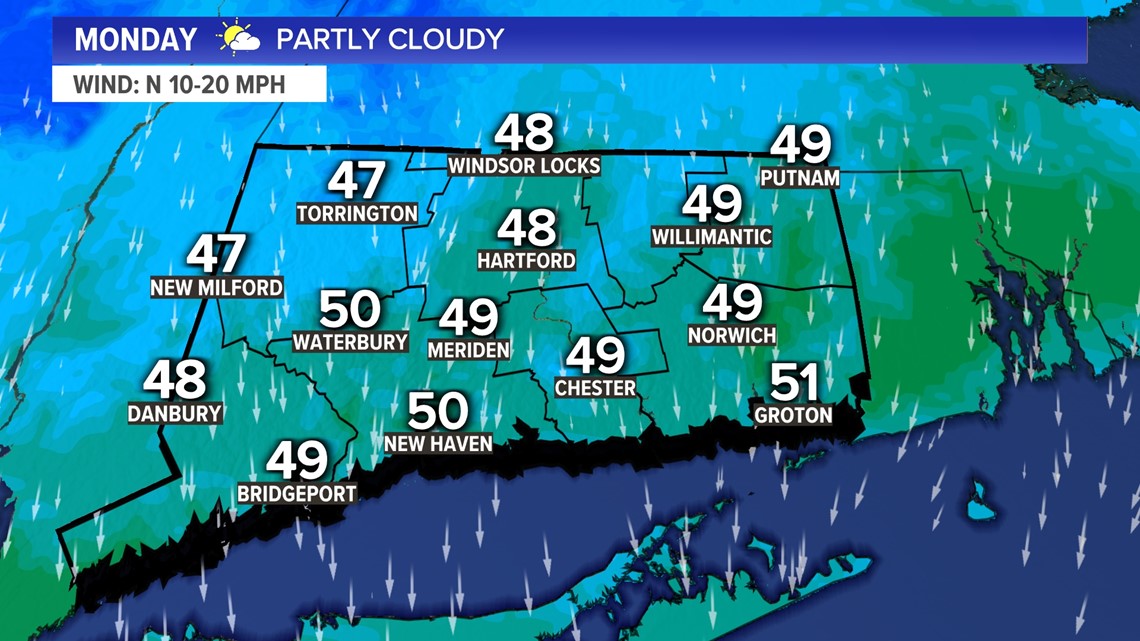 More clouds are expected Tuesday ahead of a chance for a bit of mix/rain in the evening. We'll have to watch for a few slicks spots.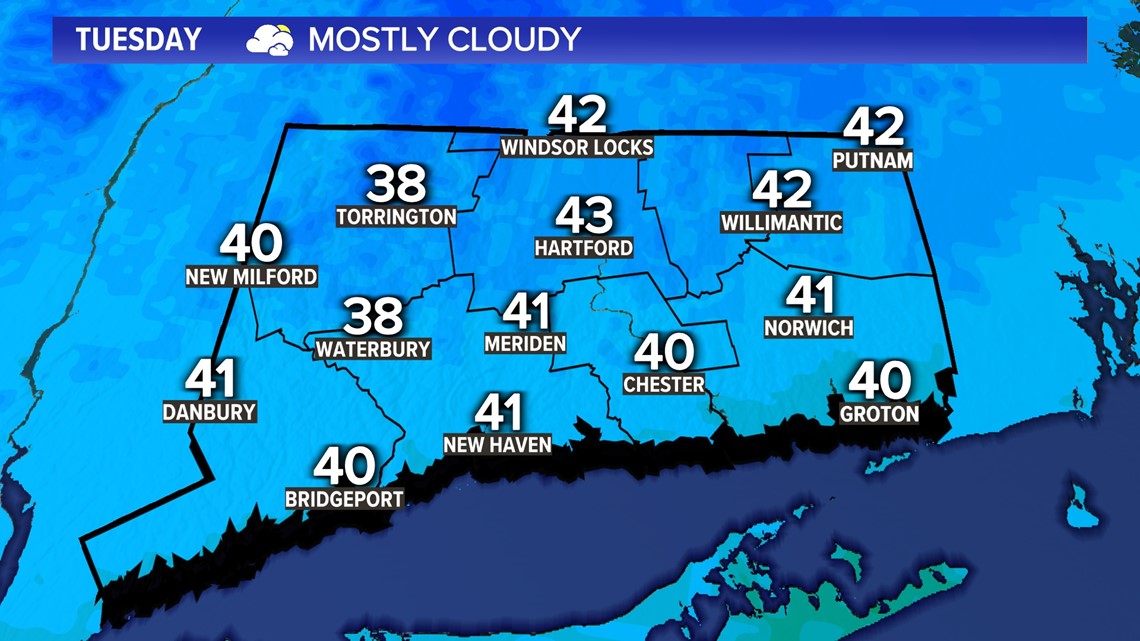 The second half the week will become unsettled with rain Thursday into early Friday. A second system could give us another round rain by Saturday. Some guidance suggest rain changing to snow before ending late Saturday, while other guidance show the storm missing Connecticut. Again, with the warmer than normal temperatures both systems will be primarily rain and not snow. Stay tuned, as we'll keep you posted throughout the week.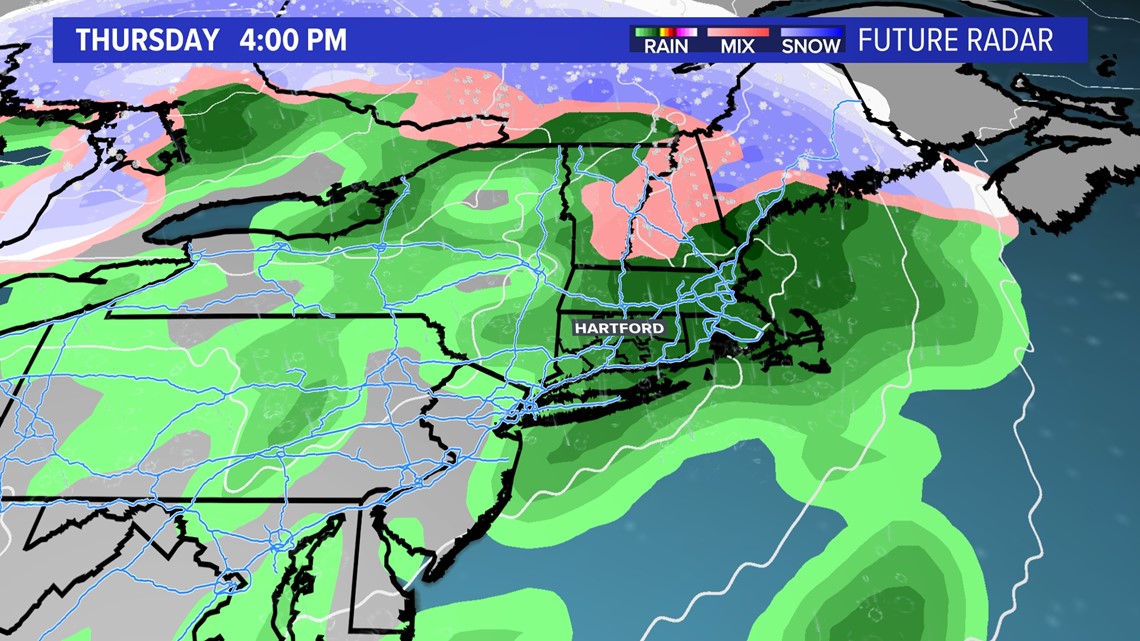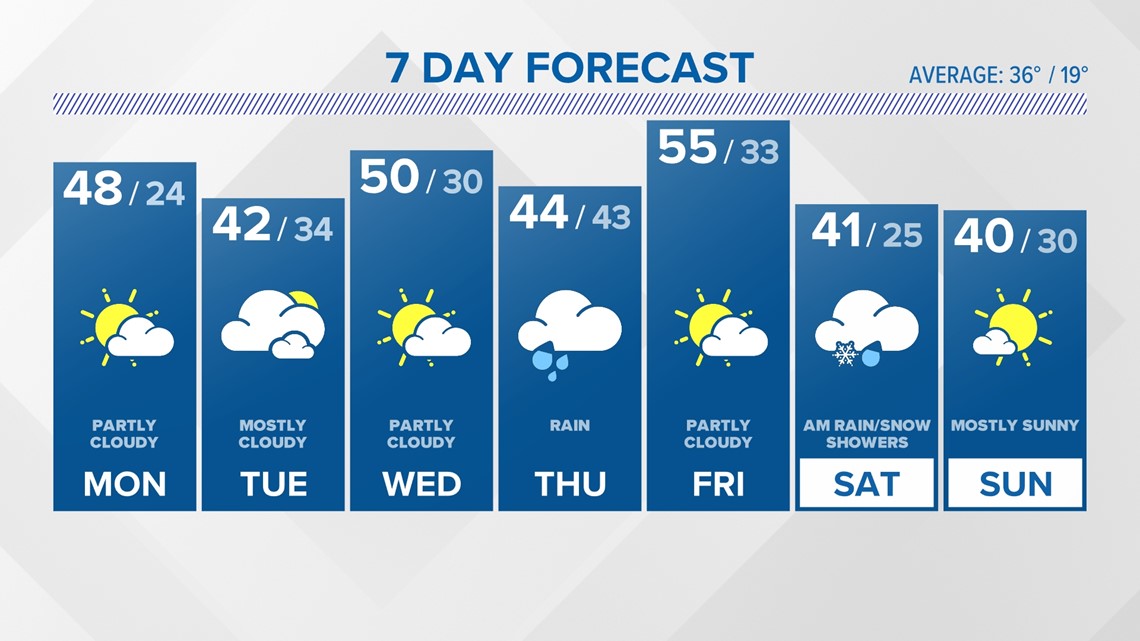 MONDAY: Partly to mostly sunny. High: 45-50.
TUESDAY: Clouds, some sun. High: 40s.
WEDNESDAY: Mostly sunny: High: Near 50.
THURSDAY: Increasing clouds, chance for rain in the afternoon and evening: High: Low 50s.
FRIDAY: Early showers, then partly sunny. High: Low 50s.
SATURDAY: Chance for rain and snow showers. High: 30s-40.
Follow the FOX61 Weather Watch team on Facebook: