Overall, this week's forecast calls for above average days and mostly dry conditions with Tuesday being the one exception.
Clouds will increase tonight but we stay dry.
Tuesday another storm approaches but in typical "winter of 2020" fashion, it'll be rain instead of snow. Some inland areas may briefly start as a mix or a few snowflakes but we're not expecting it to amount to much as temperatures climb above freezing.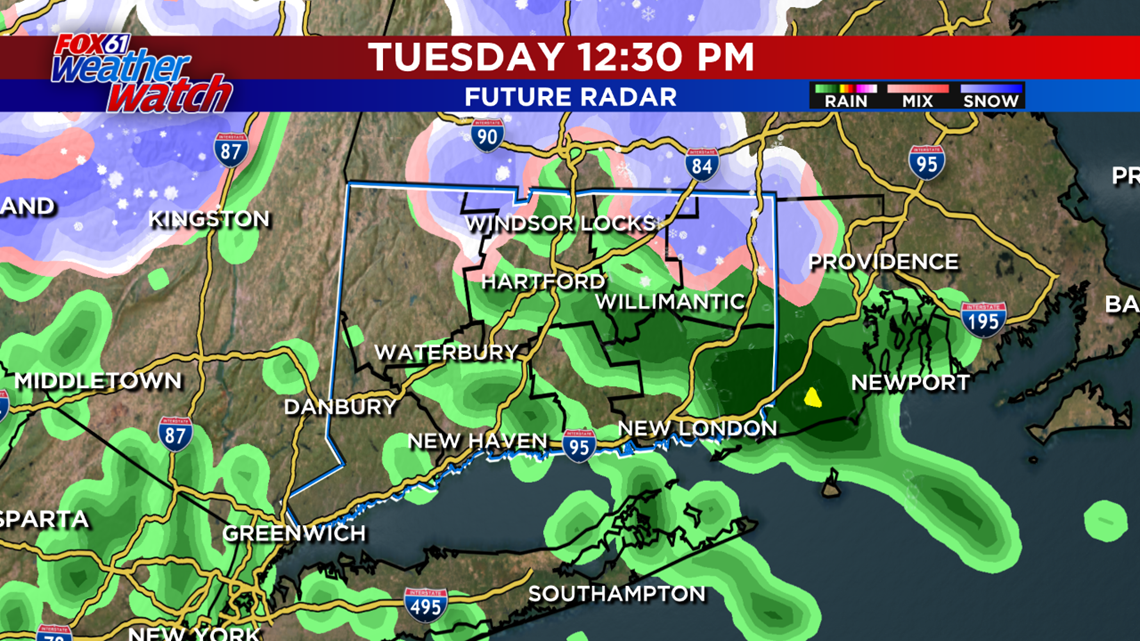 The bulk of the rain will come through during the afternoon and evening hours on Tuesday, so the morning commute looks dry/mainly dry but the evening commute will be wet.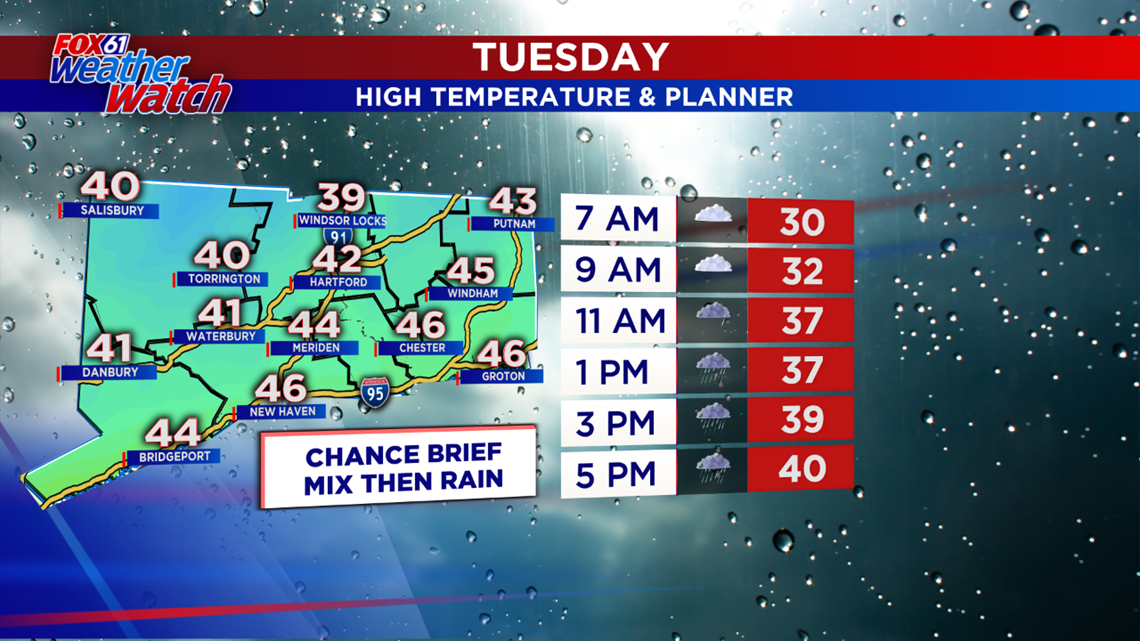 Then we're right back to another quiet stretch of weather.
Temperatures stay seasonable around 40 on Wednesday, and then we plunge into a brief chill Thursday and Friday.

Temperatures then jump right back into the 40s for next weekend, so any cold weather will be short-lived.
TONIGHT: Increasing clouds. Lows: 25-30.
TUESDAY: Chance for a brief mix inland during the morning, then changing to rain for the afternoon. High: Low-mid 40s.
WEDNESDAY: Mostly sunny, a bit cooler. High: Near 40.
THURSDAY: Colder, sunny. High: Near 30.
FRIDAY: Sunny. High: Mid 30s
SATURDAY: Mostly Sunny. High: Mid 40s
SUNDAY: Milder, sunny. High: Mid-upper 40s.