High pressure will deliver sunshine through Tuesday. Expect comfortable air for one more day as well as one more night with an autumn chill with lows in the 50s.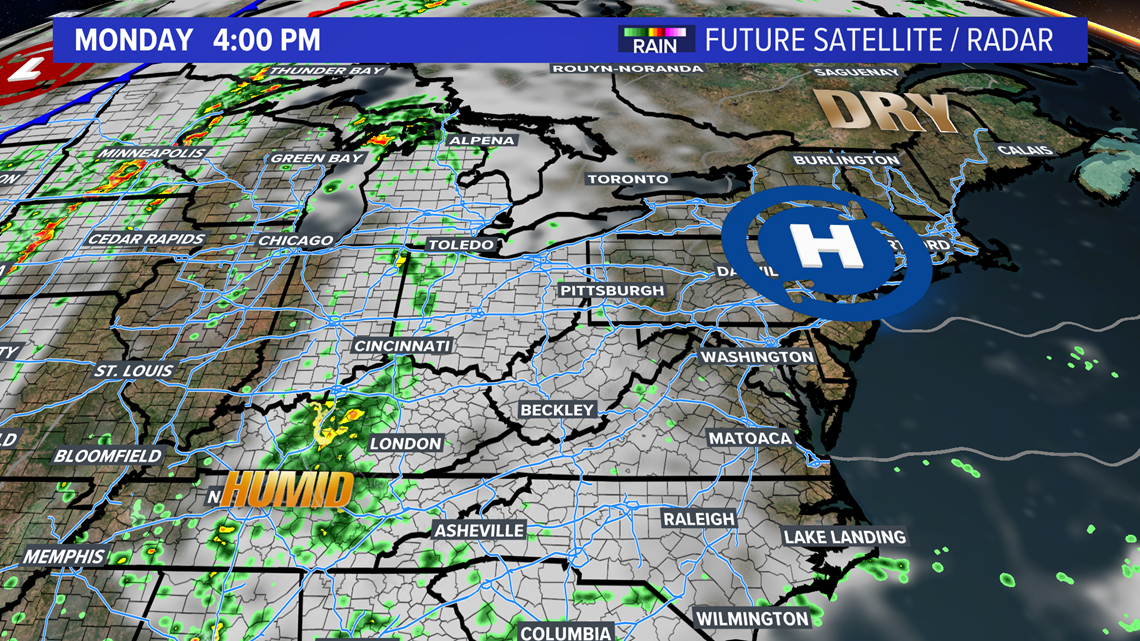 Our next inclement weather system is a cold front that will approach from the midwest by Wednesday.
This will freshen our southerly wind and push in higher humidity to the region. Scattered showers may move into CT Wednesday. Expect a rainy day Thursday with a steady rain accompanied by a thunderstorm Thursday night. After the cold front pushes through on Friday, high pressure returns. This will repeat the dry, fall-like weather for next weekend!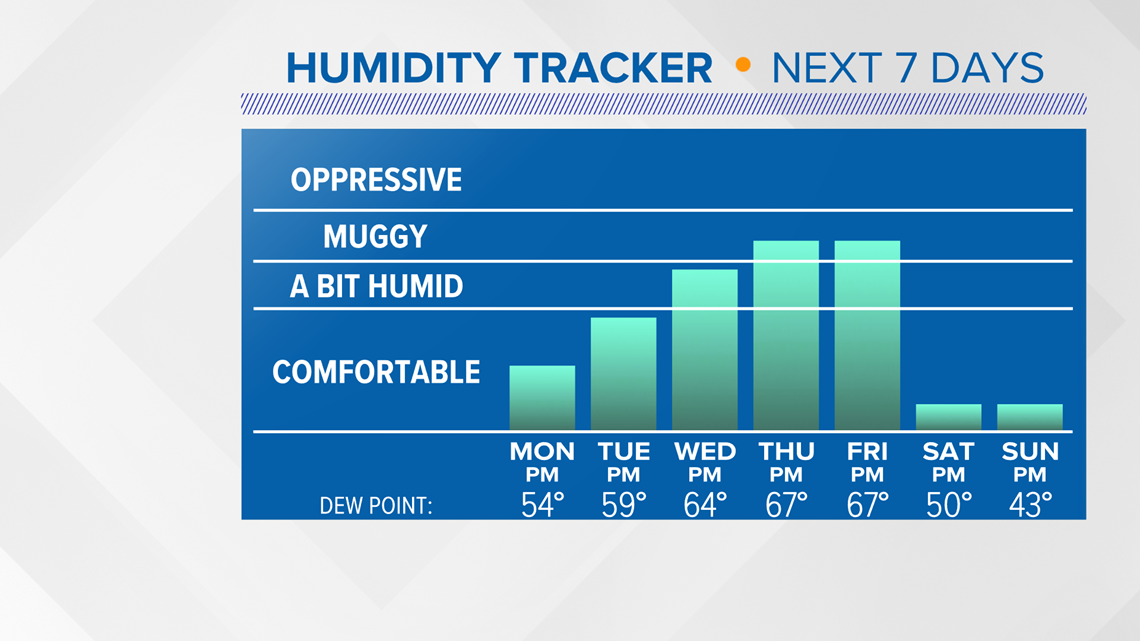 The autumnal equinox is this Wednesday, Sept. 22nd. Equinox meaning equal night as there are 12 hours of daylight and darkness. We are still losing about 2 ½ minutes of daylight each day this coming week.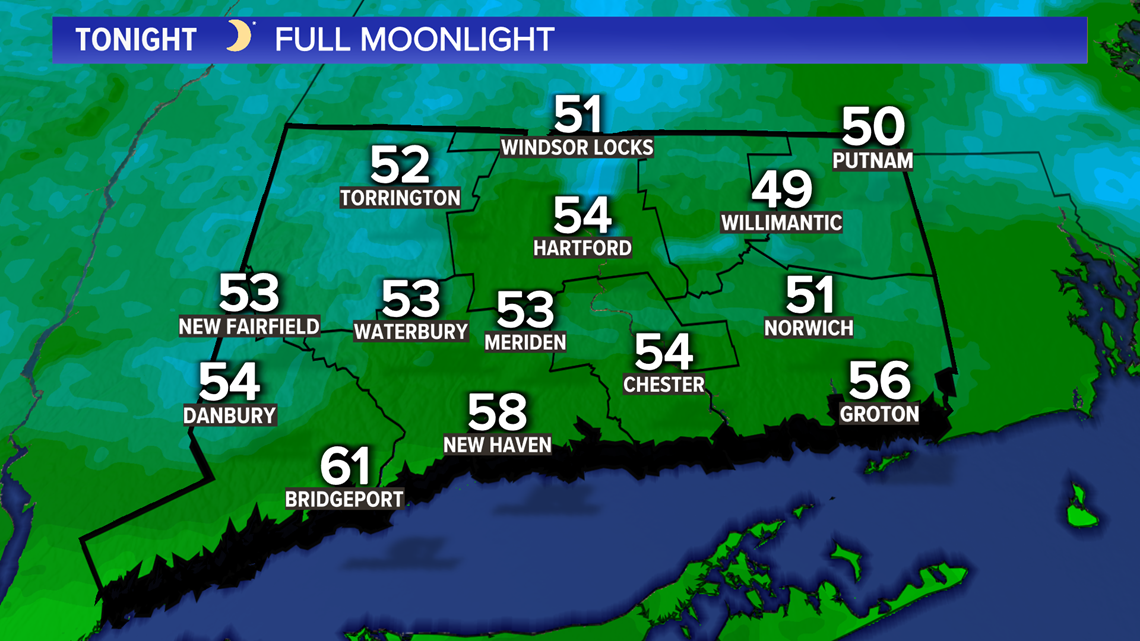 TODAY: Sunny and pleasant. Morning temperatures in the 50s and 60s. High: Near 75. Light wind.
TONIGHT: Mainly clear and comfortable. Lows: 50s.
TUESDAY: Sun and clouds. Becoming more humid. High: Mid 70s. SE wind 5 – 10 mph.
WEDNESDAY: Mostly cloudy and breezy. Highs mid 70s. SSE wind 8-12 mph.
THURSDAY: Cloudy with scattered showers. A late-day or evening thunderstorm is possible. Very humid, 70s. Breezy South 10-15mph.
FRIDAY: Showers early, clearing late. High near 70.
Follow the FOX61 Weather team on Facebook!