Monday made yet another heat wave official for the Hartford area. Tuesday will be day 4.

A Heat Advisory is in effect again Tuesday for the potential for heat index values in the 95°-100° range during the afternoon.
After last week's storm, there is still cleanup to be done across the state, so if you're one of those people who will be outside today, please be safe. Take the usual precautions in the heat (hydrating early and often, wearing loose fitting clothing, etc) and try to give yourself plenty of breaks.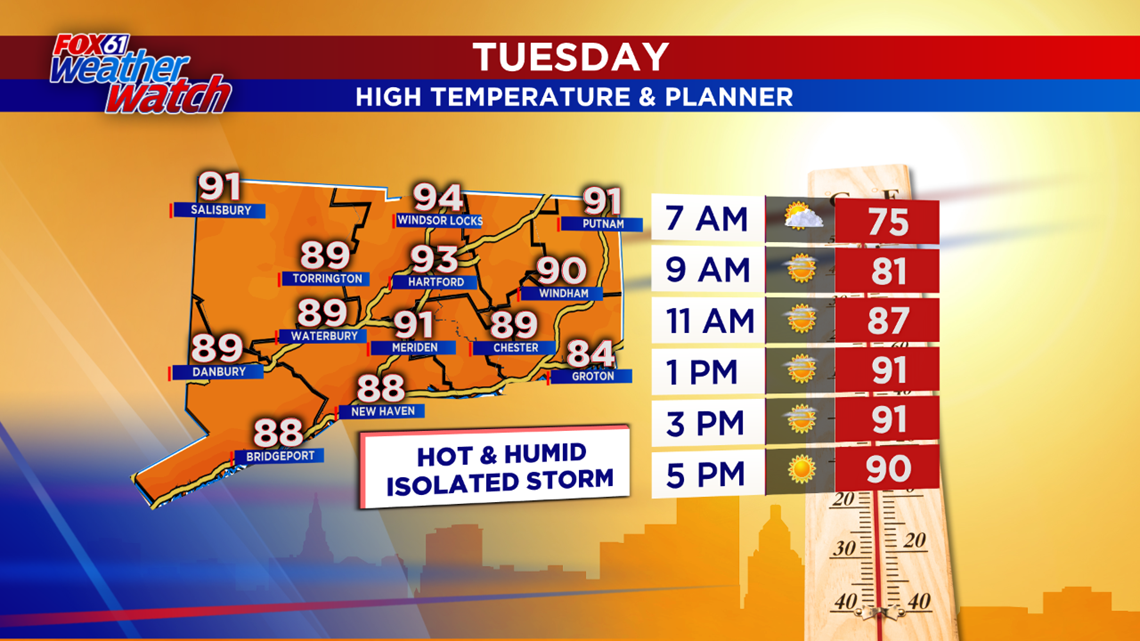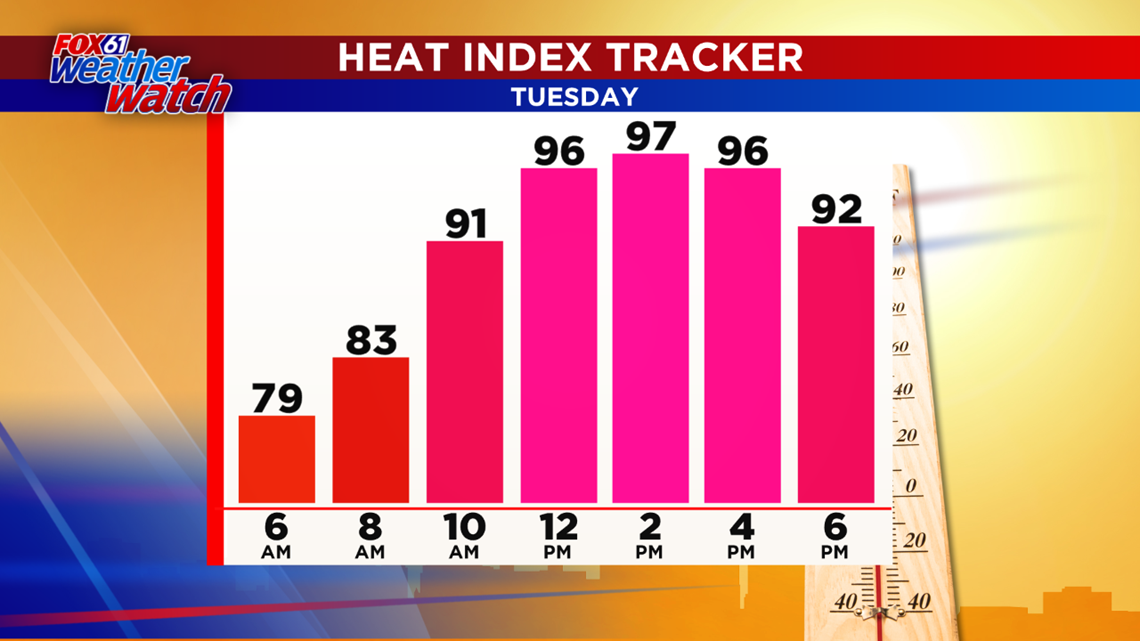 A weak "cold" front will slowly move across our area that will put and end to the heat wave late Wednesday and Thursday. This front could slow down and deliver periods of showers and storms Thursday and possibly into Friday. In a way, this could be good news because the rain could potentially help with our very dry conditions.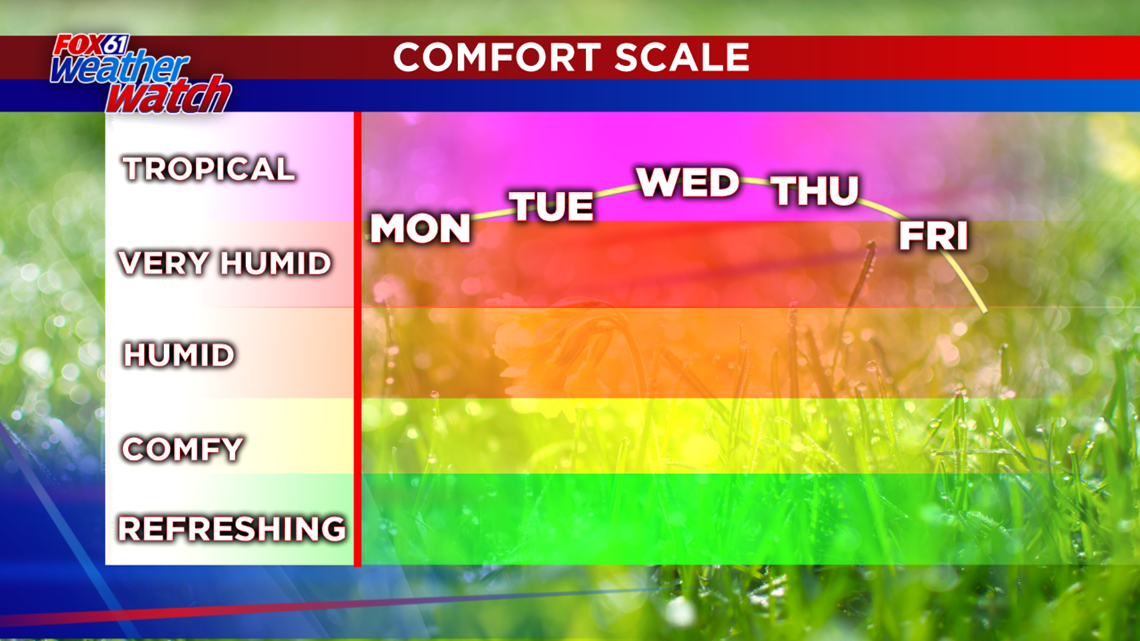 Here's a look at what the radar could feature by Wednesday afternoon.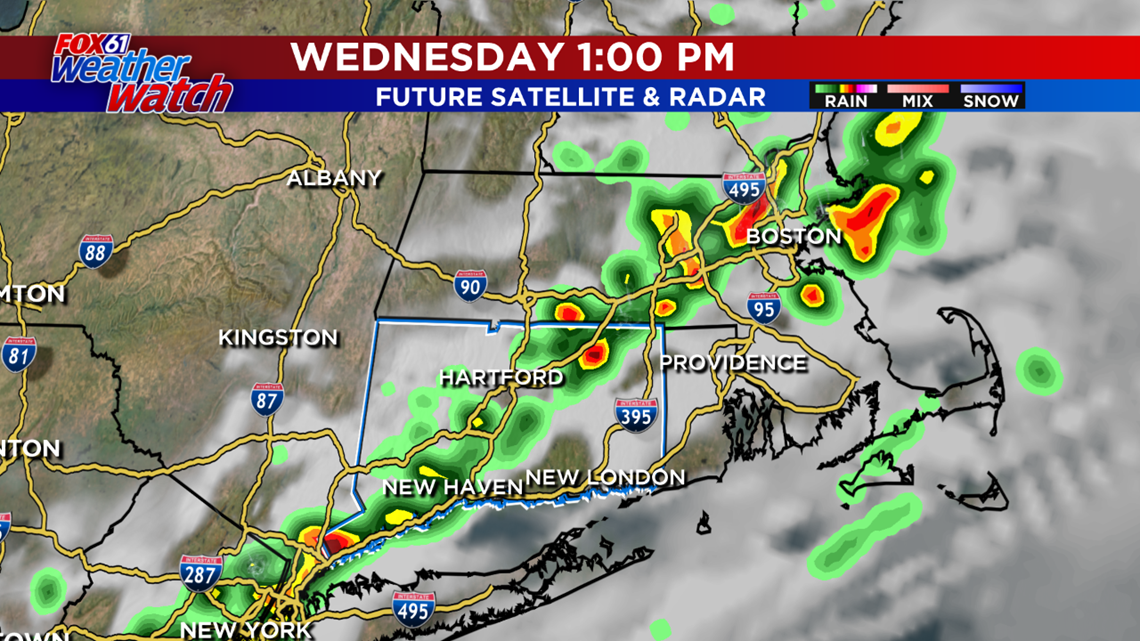 TONIGHT: Partly cloudy, warm and humid. Lows: 70-75.
TUESDAY: Mostly sunny, hot and humid. 90-95.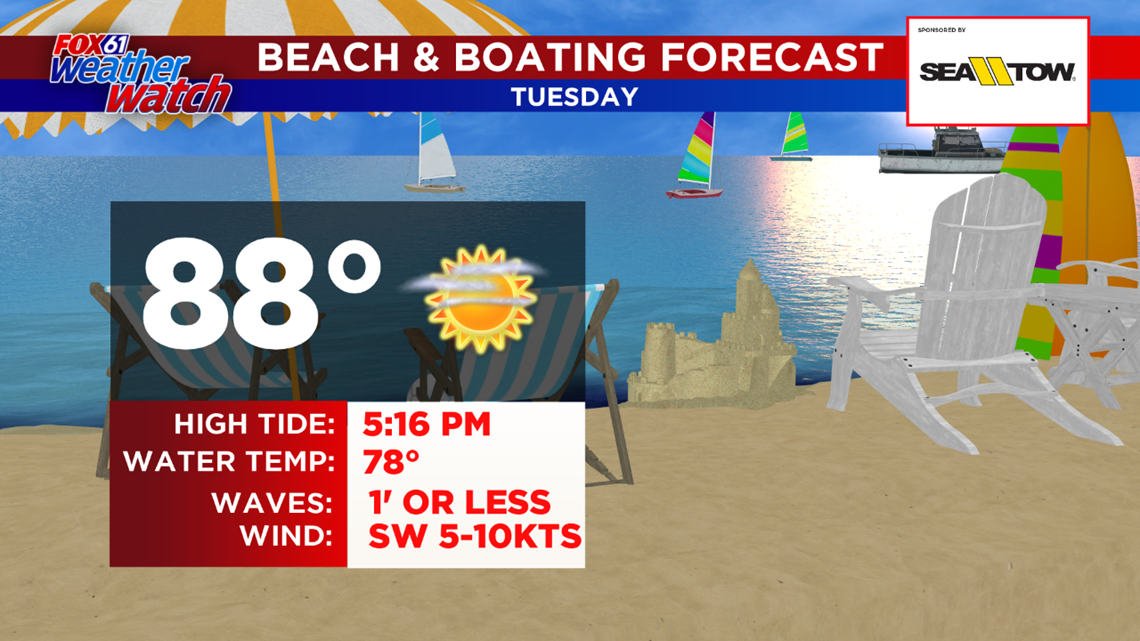 WEDNESDAY: Another hot and very humid day, with the chance for scattered PM storms. High: upper 80s-low 90s.
THURSDAY: Scattered storms, very humid. High: 80s
FRIDAY: Chance for scattered storms. High: 80s.
SATURDAY: Partly sunny, less humid. High: 80's
SUNDAY: Partly sunny. High: 80's