CONNECTICUT, USA — We're in drought conditions across most of the state, with parts of eastern CT into RI and MA dealing with an Extreme Drought. The brush fire risk remains high this weekend as there's no rain in sight.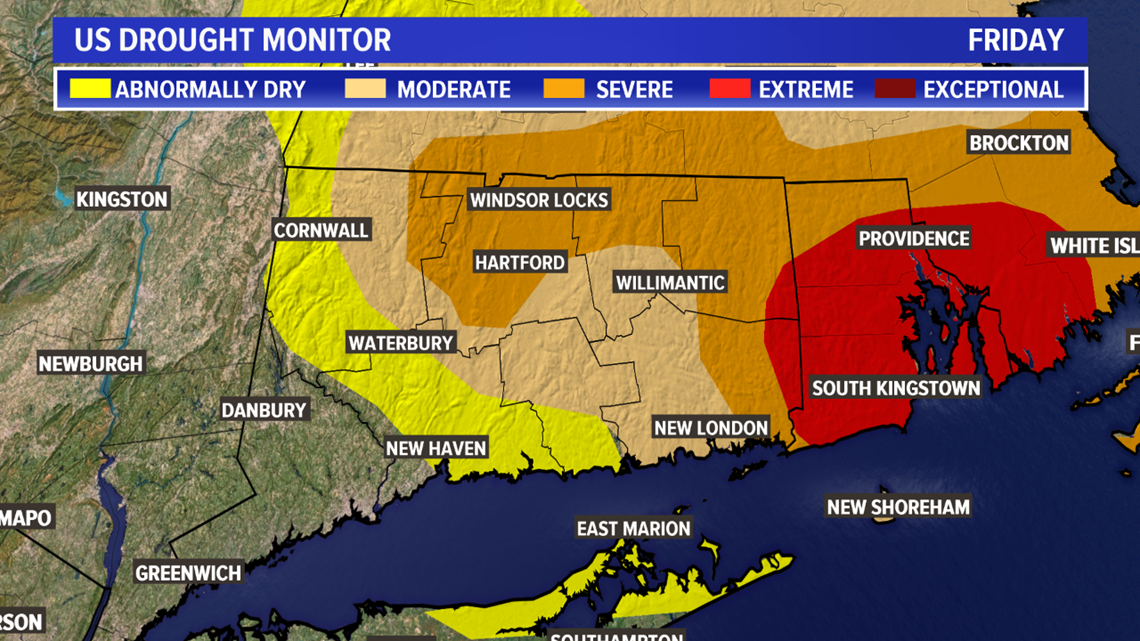 Get ready for the coolest temperatures of the season so far. Frost alerts are up for the hills tonight with temperatures in the 30s and 40s.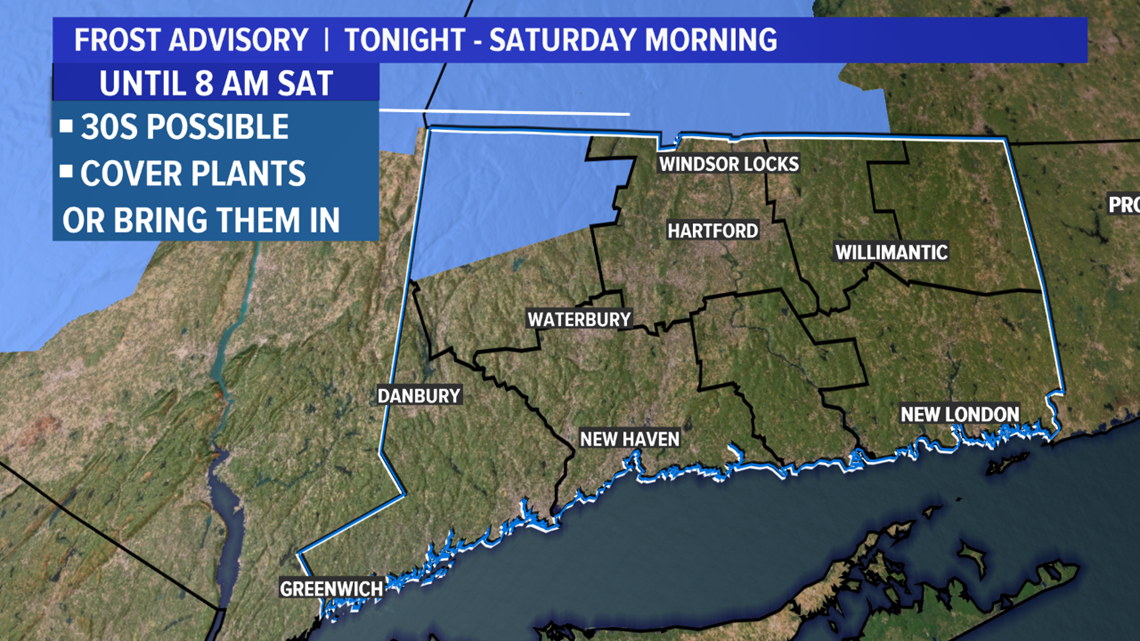 Frost alerts could be more numerous Saturday and Sunday nights as temperatures will be a few degrees cooler.
This weekend will be dry, sunny and cool with a true taste of fall. You may finally get to see blue skies too with wildfire smoke from California clearing out of the skies.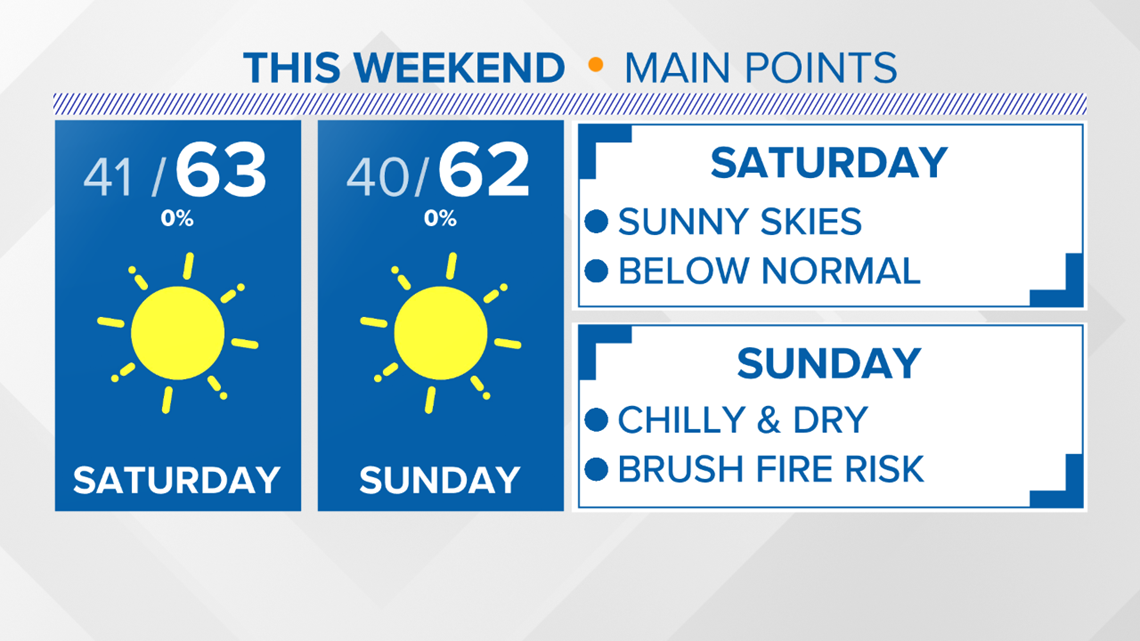 Those cooler temperatures stick around through Tuesday.
Autumn officially begins on Tuesday at 8:30 AM, as the Autumnal Equinox means that the direct rays from the sun will be crossing the equator, spending the next six months in the southern hemisphere. Of course, that means cooler temperatures and shorter daylight is in our future as we head towards winter (hopefully not too quickly).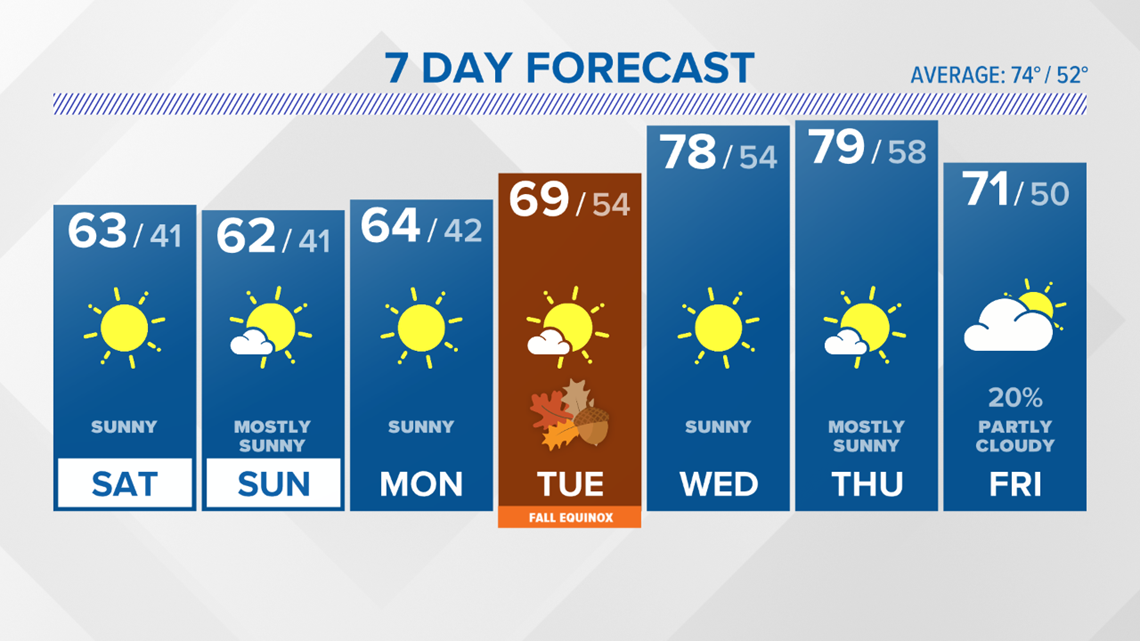 After the arrival of fall temperatures start heading in the opposite direction with a mid-late week warm-up.
TONIGHT: Mainly clear with chilly temperatures. Low: 40s, 30s cooler spots.
SATURDAY: Mostly sunny, brisk and cool. Highs: Mid 60s.
SUNDAY: Sunny. High: Mid 60s.
MONDAY: Sunny. High: Mid 60s.
TUESDAY: Fall arrives. Partly cloudy. High: 60s - near 70.
WEDNESDAY: Mostly sunny. High: Mid-upper 70s.
THURSDAY: Mostly sunny. High: 70s - near 80.
Follow the FOX61 Weather team on Facebook!