A few scattered showers are possible tonight along with the usual patchy fog and drizzle.
Friday is a very similar day except it will be even MORE humid. While most of the day will be dry, we still anticipate patchy drizzle in the morning and a stray shower or two in the afternoon. You may see a few teaser breaks of sun but it's an overall mostly cloudy day.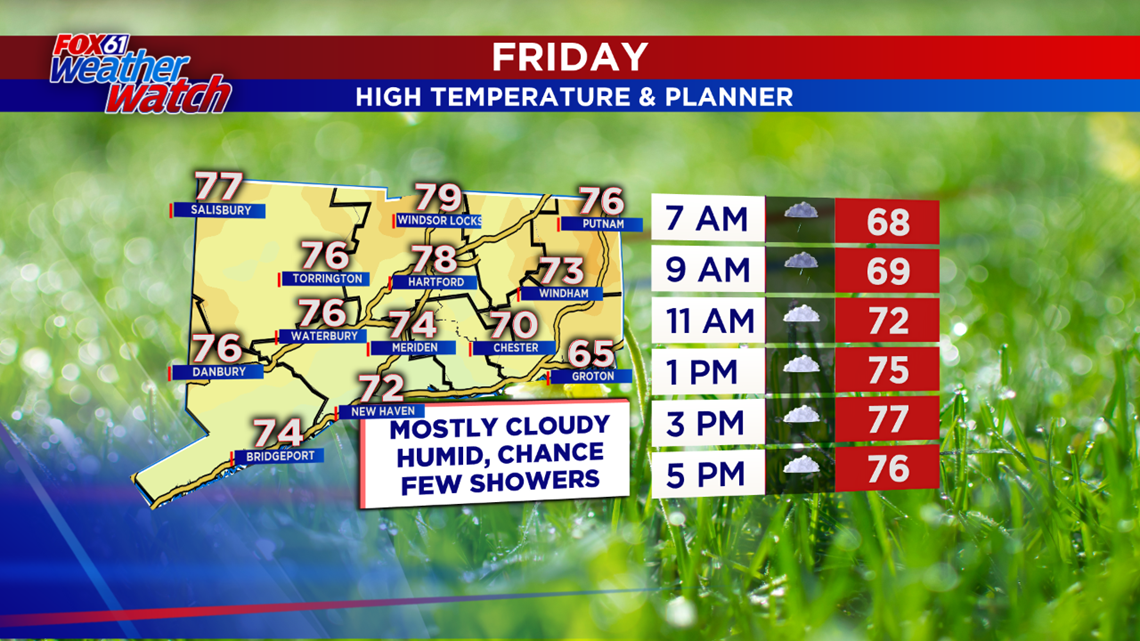 The best chance for showers will be heading into Friday evening. An isolated thunderstorm is possible too.
While there's still some uncertainty regarding Saturday's forecast, right now it looks like there could be a few leftover showers Saturday morning followed by clearing and warmer temperatures by afternoon.
The humidity will start to drop Saturday afternoon, paving the way for a cooler and drier stretch of weather Sunday into the middle of next week.
TONIGHT: Staying cloudy and warm with a few light showers and drizzle. Lows: 60s.
FRIDAY: Mostly cloudy, very humid, chance few showers. High: Mid 70s - near 80 inland. Low 70s shore.
SATURDAY: AM showers. PM clearing, warm. High: Mid 70s - near 80.
SUNDAY: Mostly sunny, cooler, less humid. High: Near 70.
MONDAY: Mostly sunny. High: Mid-upper 60s.
TUESDAY: Mostly sunny. High: Near 70.
WEDNESDAY: Chance early shower, clearing. High: Low-mid 70s.