MIDDLETOWN, Conn. — Middletown teacher David Cruickshank arrived in Florida just days after Hurricane Ian passed through, leaving homes and structures damaged or gone.
He's a part of the National Disaster Medical System, a federal partnership with the Departments of Health and Human Services, Homeland Security, Defense, and Veterans Affairs.
The New Britain man is serving as the safety coordinator with the Connecticut Disaster Medical Assistance Team CT-1. The hurricane made landfall in Florida on September 28 as a Category 4 storm and Cruickshank arrived two days later.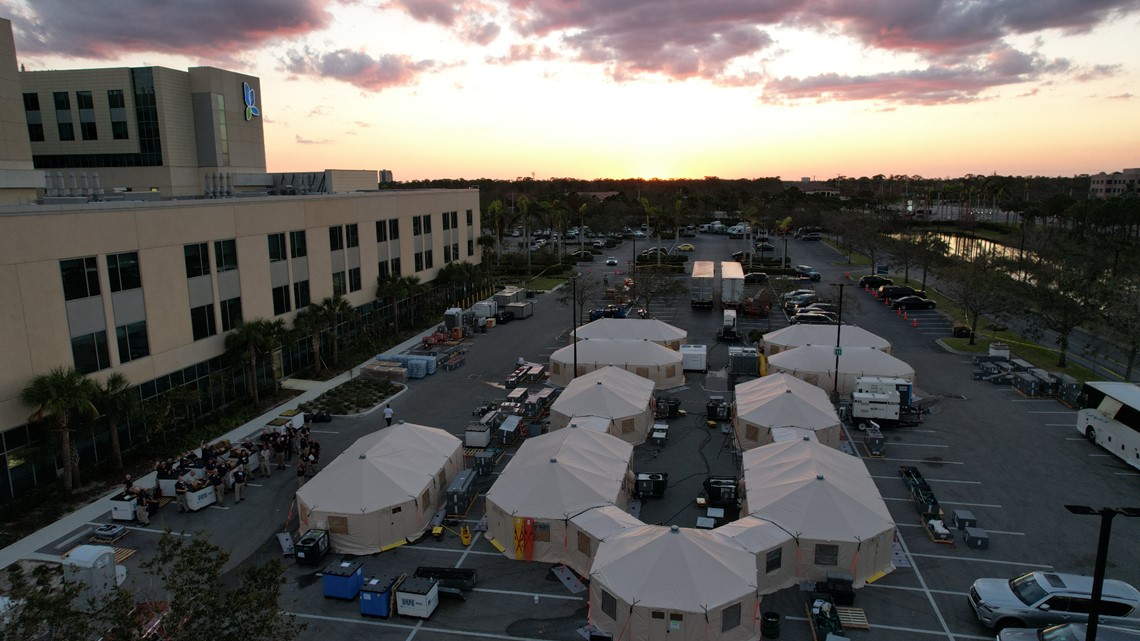 Their main task has been building and running an emergency room outside Gulf Coast Medical Center in Fort Myers to help with the influx of patients.
"We've been seeing basically your post-storm medical injuries so some chainsaw injuries, some general cleanup cuts from glass, stuff like that as well as your regular medical issues," he said. "It's been rewarding, but also it's hard to see people going through what they're going through."
There are six teams of responders from across the country helping out in Florida. Cruickshank says seeing what the state is going through has been "sobering."
He's on a team of 34 people including doctors, nurses, and other medical professionals. He says Floridians have been overwhelmed and surprised by the number of people from out-of-state who have come to help.
"That I think another reason why we're so happy to be down here is to help however we can," he said.
The teacher is backed by 35 students at Vinal Technical High School in Middletown. The school has the country's only high school-based emergency operations center. Sophomores and juniors are researching and collecting data on anything from road closures to what businesses are open to nearby nursing homes. The team in Connecticut then feeds that information to the team in Florida every day in a 26-page report.
"They're listening to the local police station frequencies, the ambulance frequencies, so they'll text me, "Hey, there was an incident down the street just so you're aware," Cruickshank said. "They understand the gravity of what's going on down here which says a lot for high school students."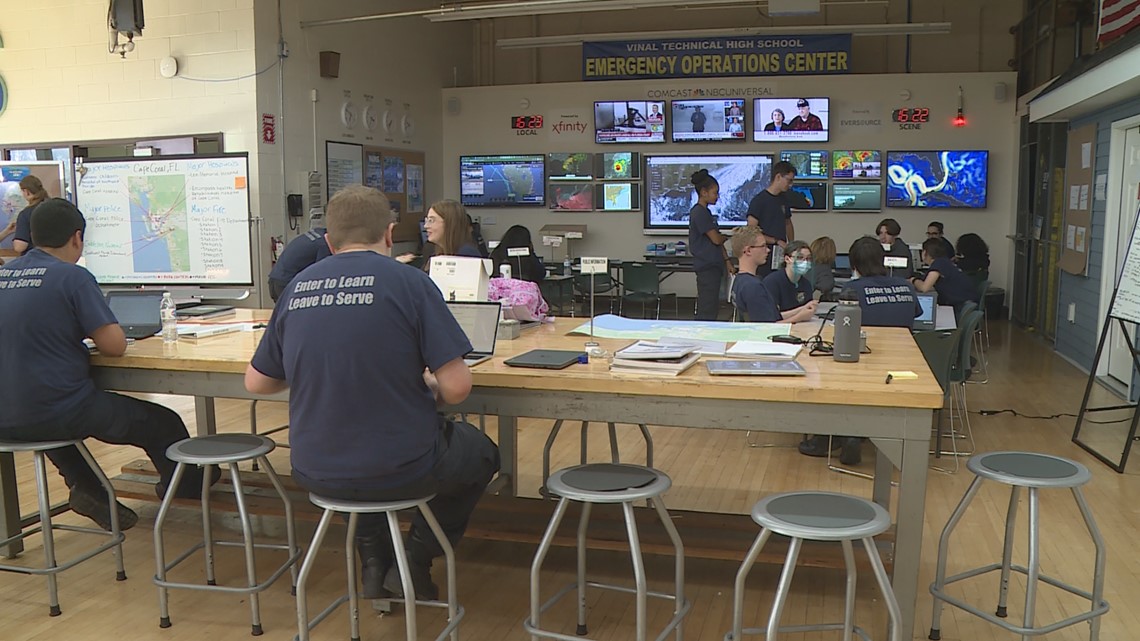 He says this is helpful to the team but also a benefit for his emotional well-being while helping those impacted by the hurricane. The hardest days for the teacher are the long ones but he says it helps him get by knowing the kids are there for support.
Cruickshank says the damage from wind and water is prevalent. There are homes damaged, blown away billboards, and even cars under boats. He says it's not just the patients coming to the hospital for help who have suffered but also the staff at the hospital.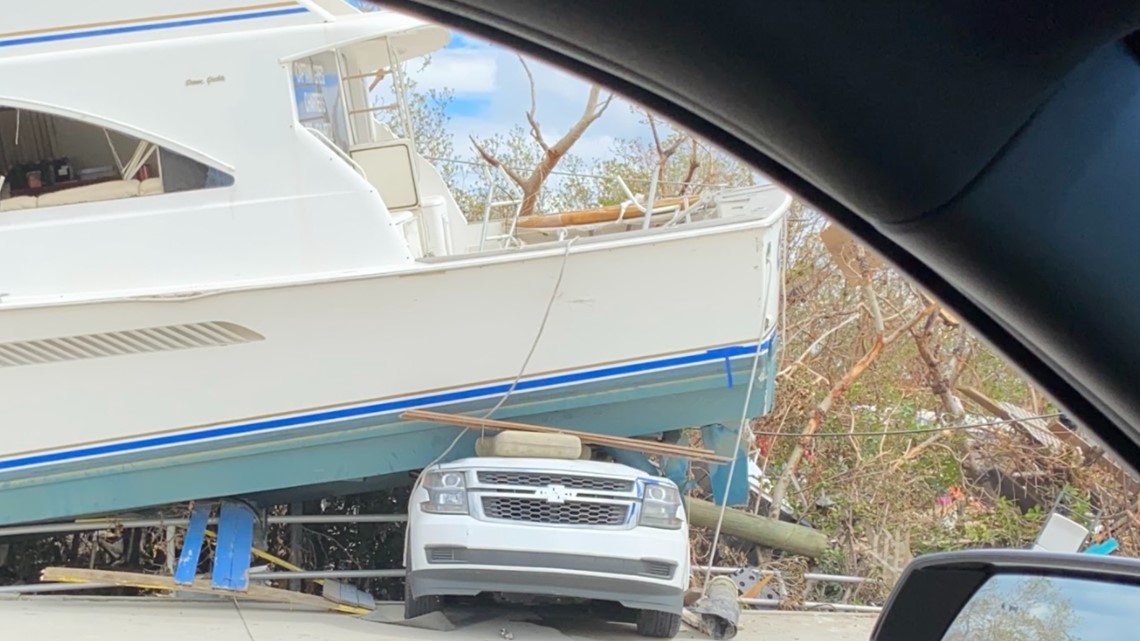 "At the end of our deployment, we go home and some people don't have that ability anymore," he said.
When he leaves to come back to Connecticut, he wants the hospital to know they are supported.
Have a story idea or something on your mind you want to share? We want to hear from you! Email us at newstips@fox61.com
HERE ARE MORE WAYS TO GET FOX61 NEWS
Download the FOX61 News APP
iTunes: Click here to download
Google Play: Click here to download
Stream Live on ROKU: Add the channel from the ROKU store or by searching FOX61.
Steam Live on FIRE TV: Search 'FOX61' and click 'Get' to download.