MIDDLETOWN, Conn. — Students at Vinal Technical High School in Middletown are researching, studying, and collecting information as Hurricane Ian hits Florida to help crews on the ground.
35 sophomores and juniors are using the school's emergency operations center, the only school-based one in the country, to keep those helping with recovery efforts informed on what's happening around them. David Cruickshank is an instructor at the school and leads the students through the process. He works for the state's disaster medical assistance team. The center, which opened three years ago, has helped Connecticut crews working in other states during the pandemic but this is their first time using it for a hurricane.
"It allows the students to have a real opportunity to operate a real emergency operation center," Cruickshank said. "Everything they're compiling is what I need to worry about and what my team needs to worry about for the next 24 hours."
15-year-old Bella Battista is on the security team. She looks at anything from closest highways to nearby sexual predators to which buildings may be used as shelters. She wants to become a paramedic or EMT.
"It's really interesting because we don't get that many hurricanes. We get a couple, but they're never to this degree that places like Florida, Puerto Rico that they get and it's really interesting to see such devastating effects happening in real-time," the sophomore said. "I didn't know you could just so easily find all of this data. Like we have data about flight maps, of the hurricane planes tracking winds."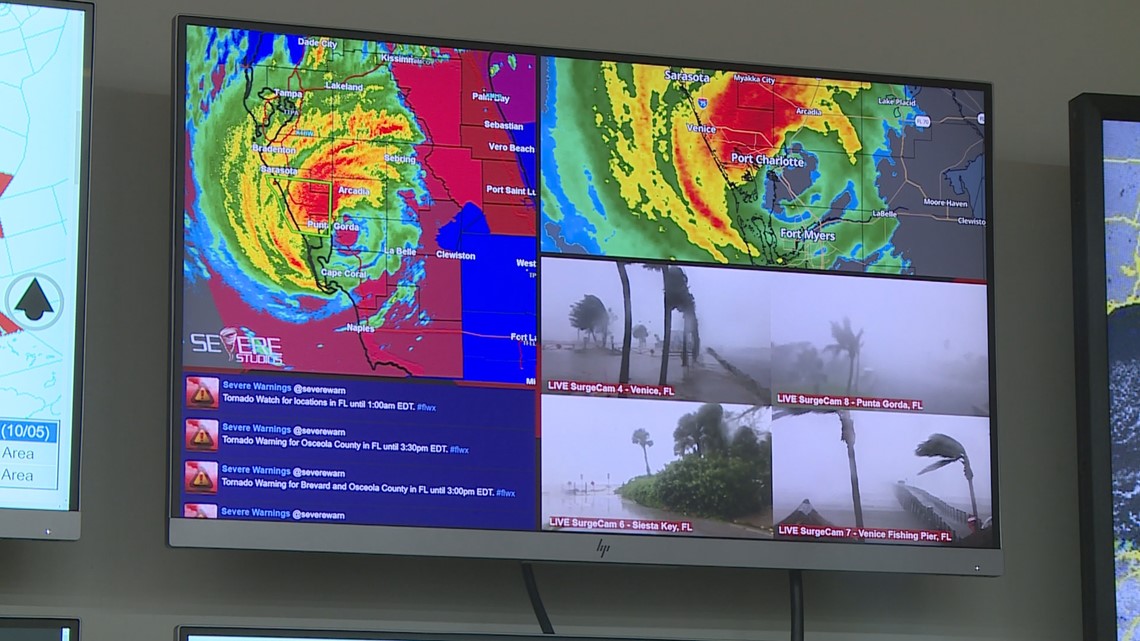 Junior Adyn Darling monitors weather and building structure among other things as a member of the safety team.
"No matter how far you are away, I think it's always good to help people in need because we really want to get the message out that these people in Florida need help," the 16-year-old said. "It's good that we're here and it's good that there's disaster deployment teams because without them I think it would be a lot harder for states to recover from natural disasters, so I'm just glad that we're here to help."
Hurricane Ian hit Florida's southwest coast Wednesday as a Category 4 storm. Darling said being able to collect as many valuable pieces of information to help the crews in Florida helps them prepare for what tasks to do. Cruickshank said they will even get the information quicker from the Connecticut team than they do from the command center on the ground.
"We don't have time to monitor all the resources on the Internet," Cruickshank said. "Knowing we're supported is huge."
Battista said it feels heartwarming that there are things people can do in Connecticut for those struggling elsewhere.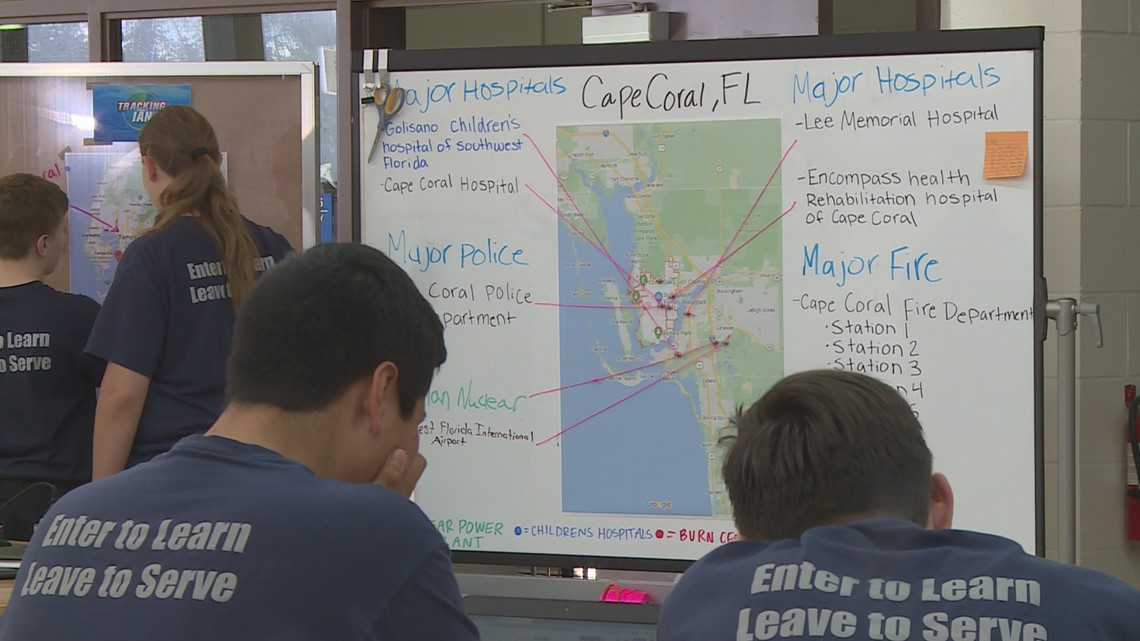 "It's kind of just a feeling of you're accomplishing something. It's not just like, 'Oh, I got good grades this year.' It's I'm actually going to be helping someone who just lost everything," she said.
Cruickshank said the students are trained before they can work in the center. They already have two teams in Florida to whom the students are providing intelligence to. The center was put into alert status on Monday once Cruickshank figured he would most likely be getting deployed. It was activated Tuesday which means the students' sole focus throughout the day is working in the center.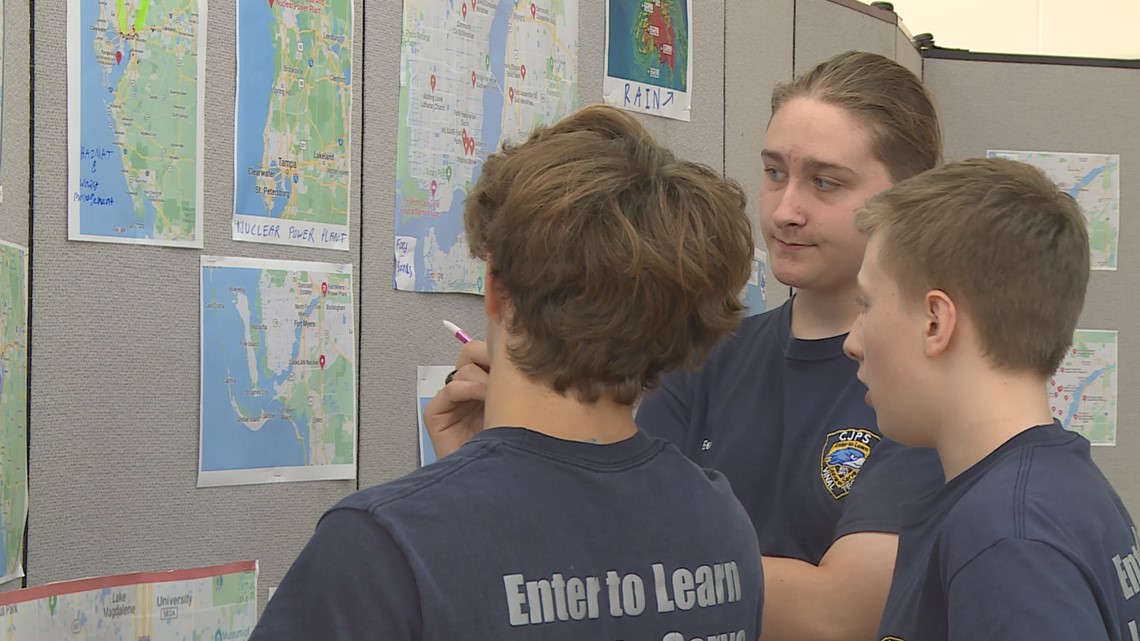 They will be working on the storm all day, every day for two weeks. They provide an update every morning.
The students said the center is also a great space for them to learn about teamwork and how to work with others in a crisis.
"When this is up and running, people are actually in danger," Cruickshank said. "It's incredibly powerful to see students that care as much as they do."
Have a story idea or something on your mind you want to share? We want to hear from you! Email us at newstips@fox61.com
HERE ARE MORE WAYS TO GET FOX61 NEWS
Download the FOX61 News APP
iTunes: Click here to download
Google Play: Click here to download
Stream Live on ROKU: Add the channel from the ROKU store or by searching FOX61.
Steam Live on FIRE TV: Search 'FOX61' and click 'Get' to download.