HARTFORD, Conn. — You may be asking, is this January, or is it March? The average temperature in the Hartford area so far this month is 36.7°F.
That's nearly ten degrees above the typical January average of 27.1°F, and much closer to March's average of 37.8°F.
It's been a snowless and mild month.
On the west coast, it's meant storm after storm, dropping rain, and mountain snow.
Here in the east, it's meant the jet stream has remained generally near us or to our north, with a warmer storm track meaning more rain and less snow.
The warmth will be interrupted this weekend, as a piece of the polar vortex breaks south, sending a brief but intense shot of arctic air into southern New England Friday into Saturday.
That cold shot will surely mark the end of this record run of warmth.
In the Hartford area, temperatures have been above average 34 days in a row, a streak that began on December 28. There hasn't been a single day with a high temperature lower than 32 degrees, and only 17 nights this month have dipped below freezing, despite the average low being in the upper teens.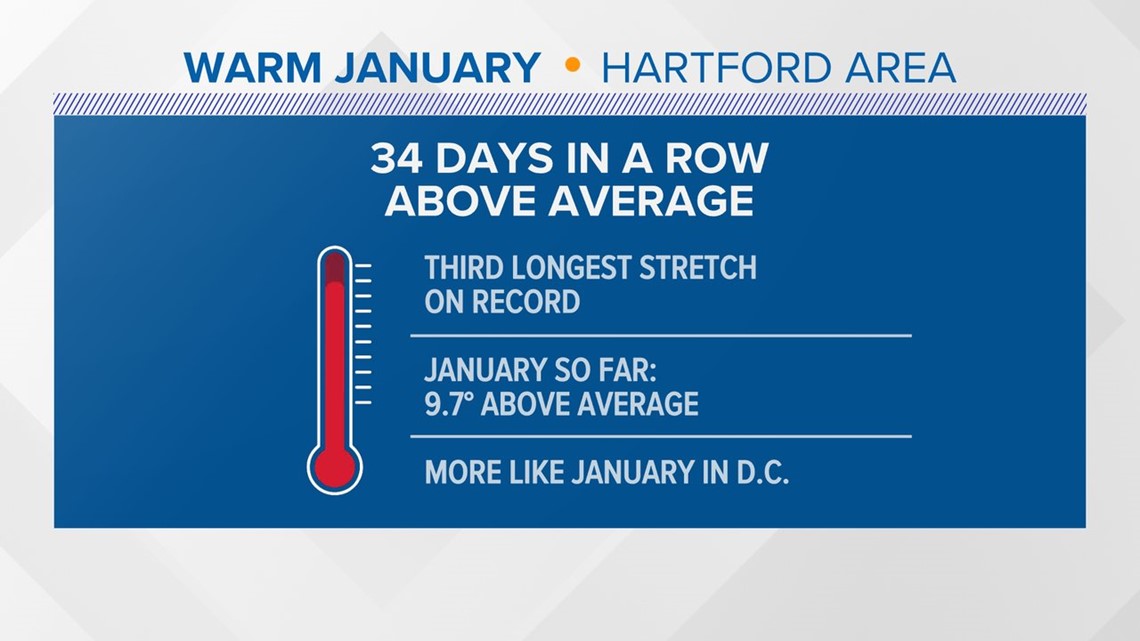 In Bridgeport, the streak began a day earlier, with Monday making it 35 days in a row. That's the longest stretch on record at the Bridgeport climate station.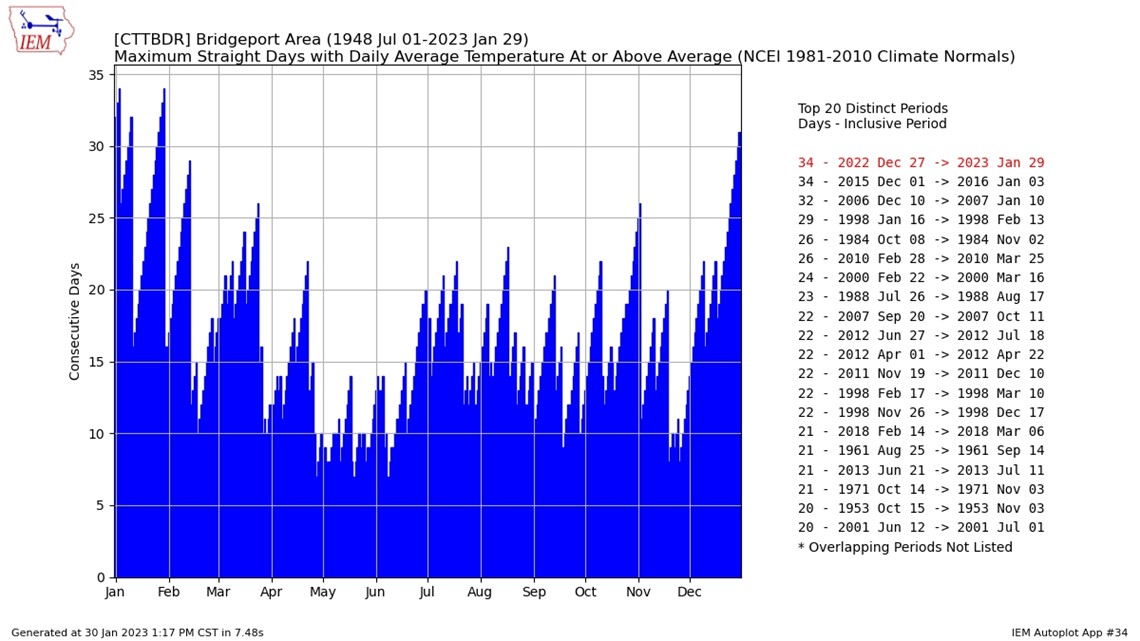 The temperatures we have experienced this month in Connecticut are more typical of Washington, D.C. in January.
Snowfall is more typical of the Mid Atlantic too, with only a trace this month in Bridgeport, and 2.3 inches of snow in the Hartford area. The average January drops more than a foot of snow in Hartford.
This winter's La Niña, the third in a row, has helped fuel the milder than usual weather pattern.
Winters are trending warmer here in Connecticut. The odds of a warm winter like this one occurring are higher now than they were decades ago.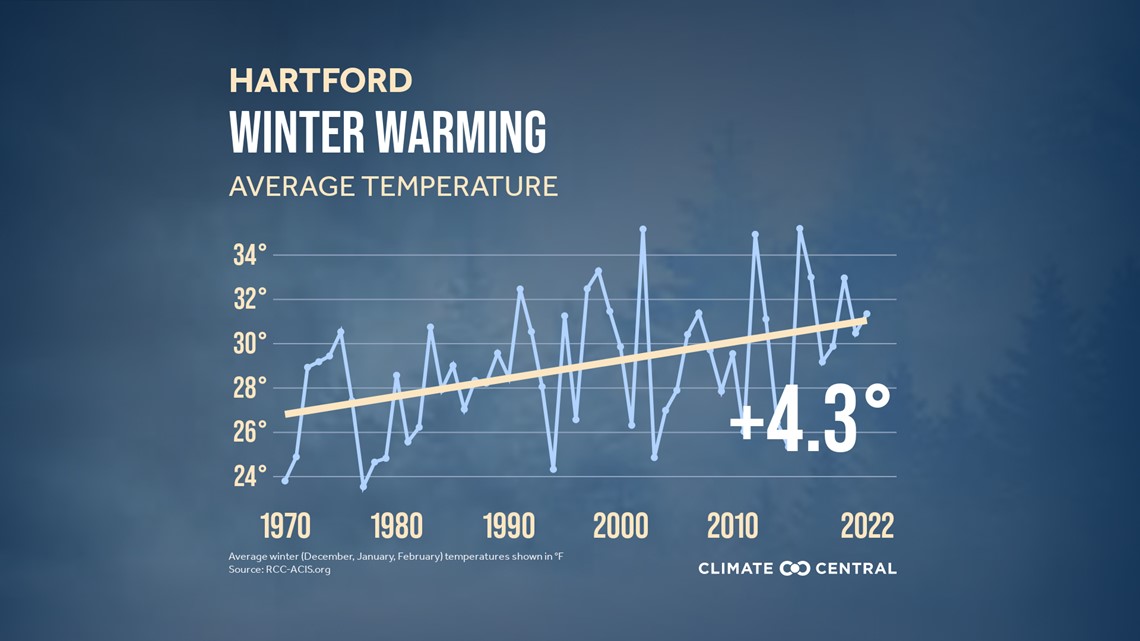 Have a story idea or something on your mind you want to share? We want to hear from you! Email us at newstips@fox61.com
HERE ARE MORE WAYS TO GET FOX61 NEWS
Download the FOX61 News APP
iTunes: Click here to download
Google Play: Click here to download
Stream Live on ROKU: Add the channel from the ROKU store or by searching FOX61.
Steam Live on FIRE TV: Search 'FOX61' and click 'Get' to download.