CONNECTICUT, USA — Hurricane Zeta made landfall on the coast of Louisiana Thursday evening. Zeta will continue to bring Connecticut a soaking rain on Thursday with 1"-2" expected by Friday morning. Gusty winds will accompany that rain Thursday night with gusts to 40 mph possible.

Then Friday morning, incoming cold air will prompt a change from rain over to snow!
This will start around daybreak on Friday in the hills.

That will happen first in the hills, then everyone gets in on the action. The shoreline too!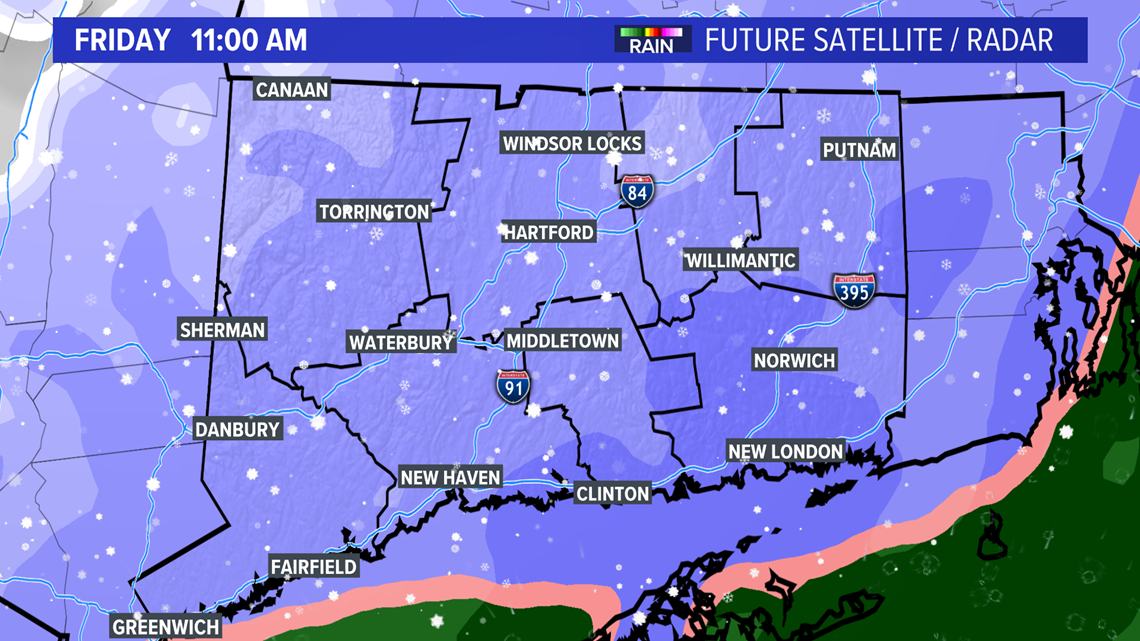 It will be a snowy morning commute and roads could become slick. While we're not expecting widespread outages there could be a few a the snow clings to trees and powerlines.

Then snow will end early Friday afternoon.

A coating to 2" of snow is possible in southern CT and valley locations. 1"-4" is likely in the higher elevations of Connecticut. Along the shore we can't rule out a slushy accumulation on the grass.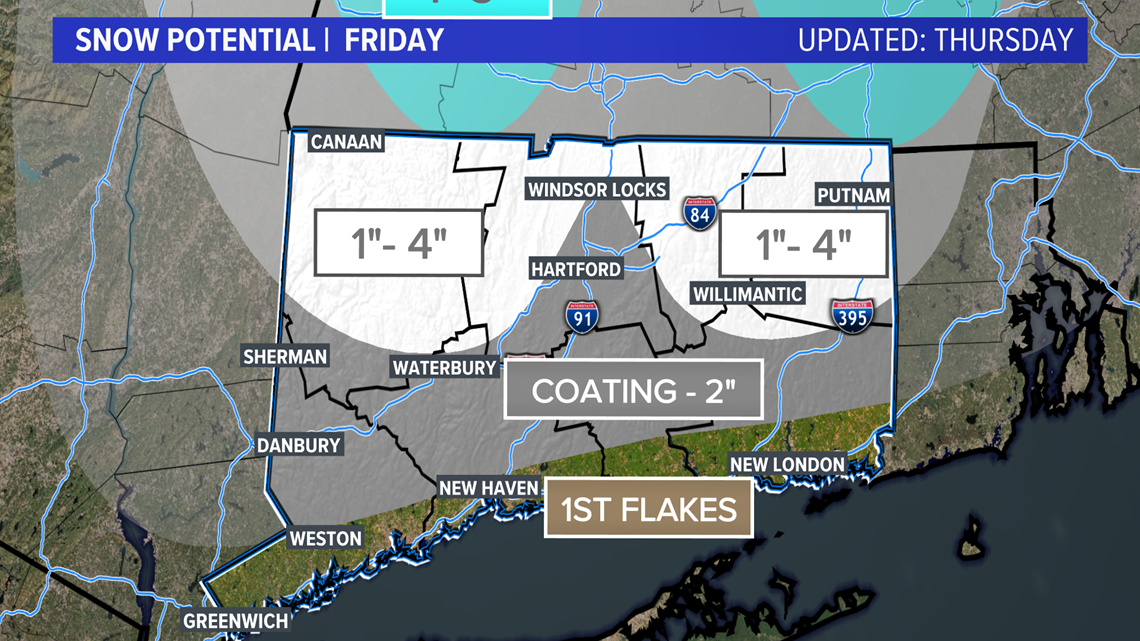 While this certainly isn't a lot, it could result in slippery roads and maybe even some school issues due to the timing.
Then record challenging cold is possible Friday night into Saturday morning with lows in the 20s.
October snowfall is uncommon but not unheard of. There have been five times dating back to 1904 where we've seen measurable snowfall. The most recent back in 2016, on the 27th, 1.5" of snow fell at BDL. You may remember one a little more significant on October 29th, 2011 where 12.3" of snow fell at BDL. Luckily, we're not forecasting for anything that major.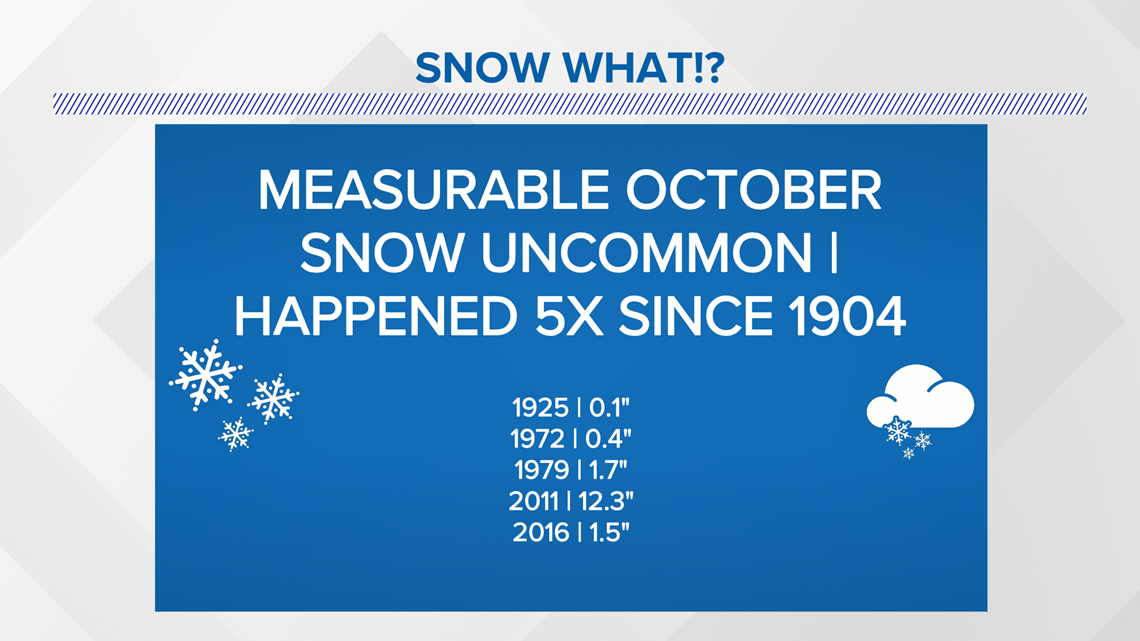 In addition to the heavy rain, wind, and snow potential, temperatures on Friday will be bitter cold. Highs are forecasted to be in the low 40s. By the time we reach the overnight hours a hard freeze is expected. Lows could get down into the 20s.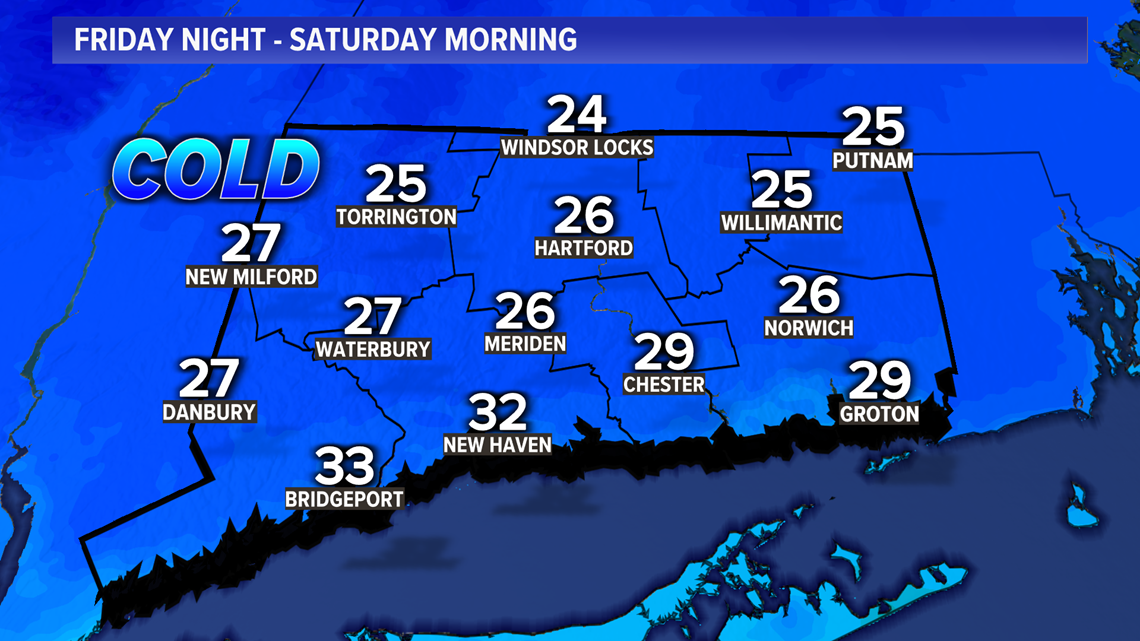 That's unusual cold and close to the record!