CONNECTICUT, USA — Grab your sunscreen, shades, and beach towel. Let's dive into the forecast for summer 2023.
The last three summers our weather has been influenced by La Nina. This year will be different. El Nino is developing, with warmer than average water in the equatorial Pacific.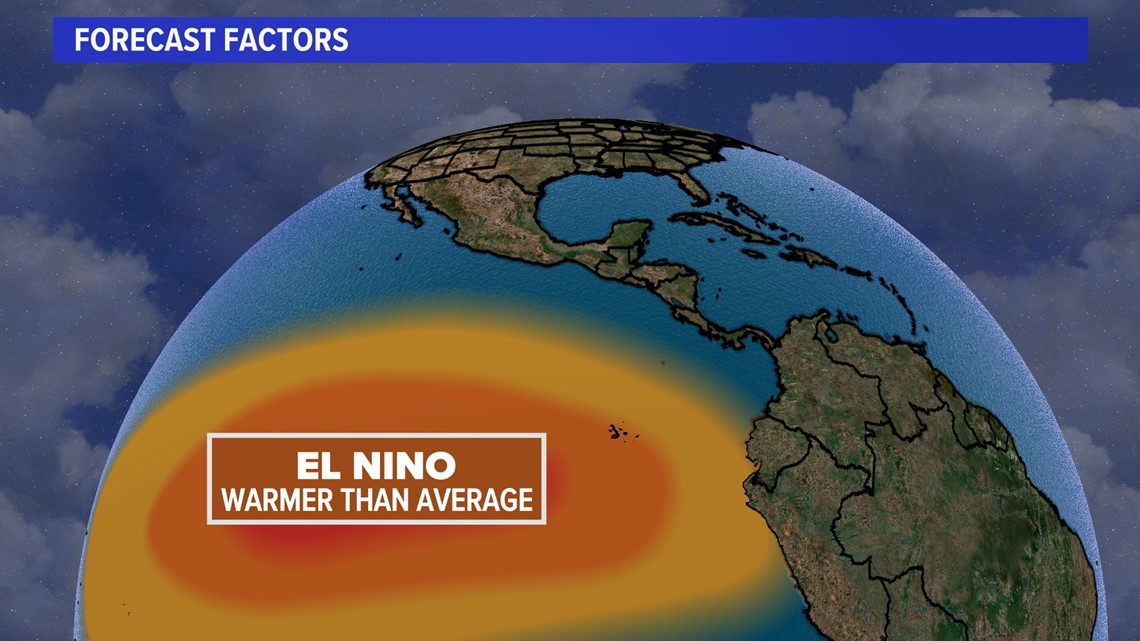 This one factor can influence the way air circulates across the globe and it is usually good news for people who live on America's shorelines.
El Nino typically reduces hurricane activity because of increased wind shear, which can tear tropical storms apart.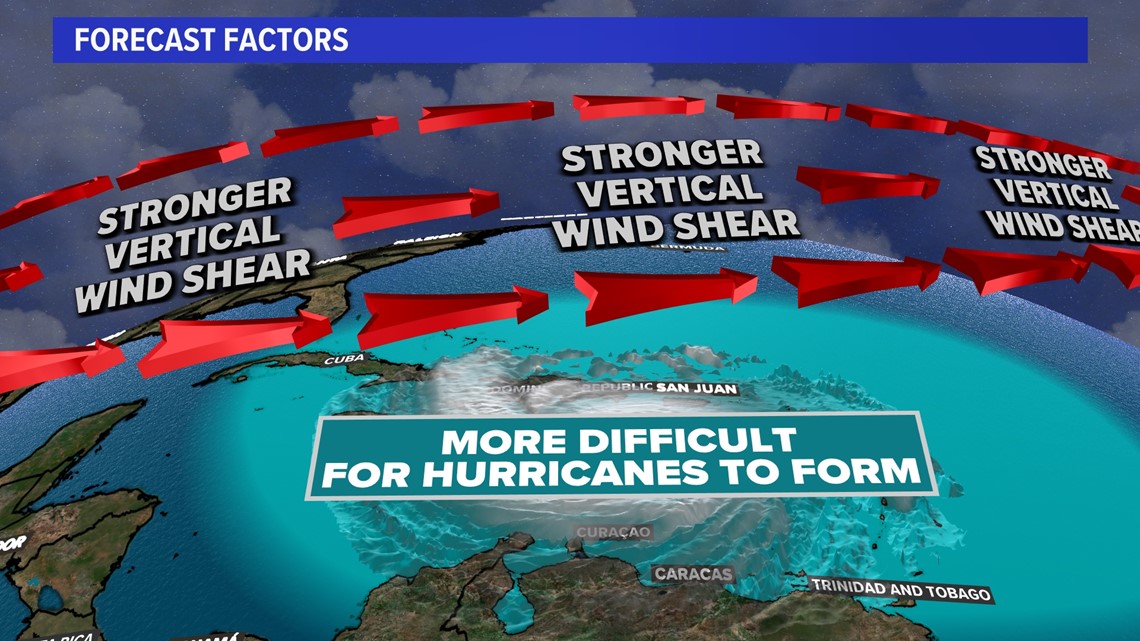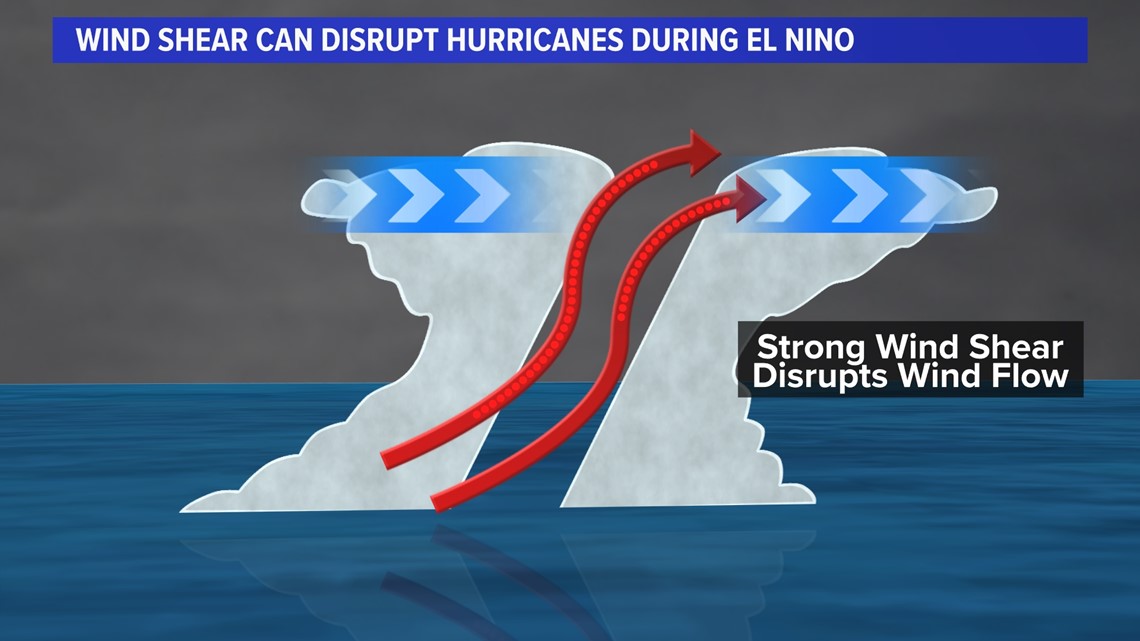 However, this storm deterrent may get canceled out by extremely warm sea surface temperatures in the tropical Atlantic. Warm water acts like fuel for tropical storms.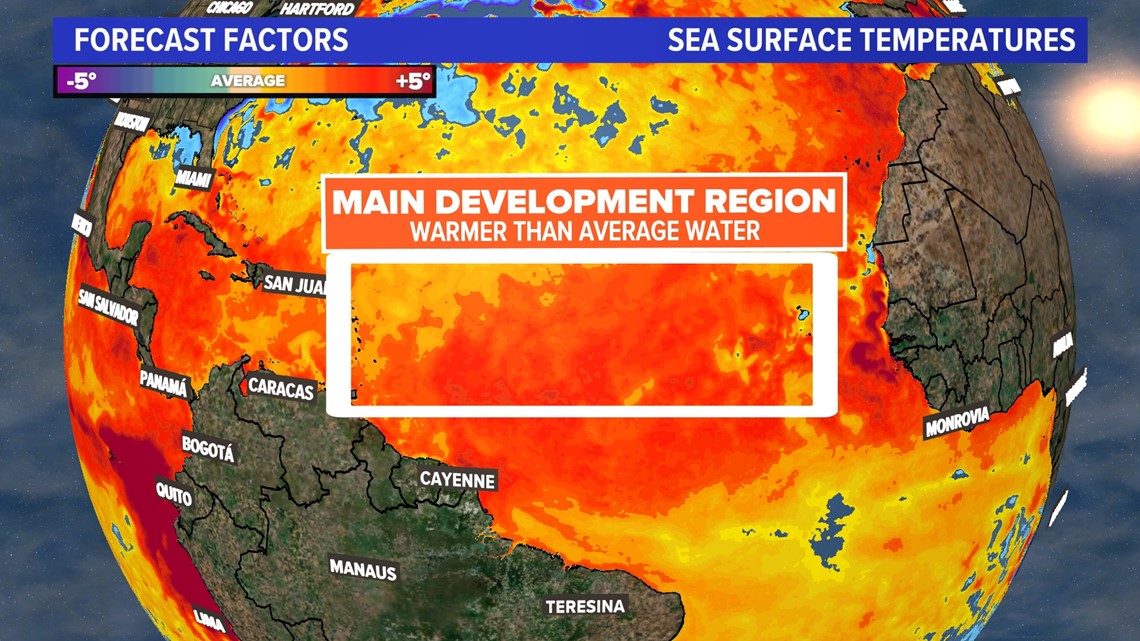 This push and pull of conflicting signals leave forecasters scratching their heads. Which factor will win or could it be something in the middle? The National Weather Service is forecasting an average tropical season. But even they admit, it's a low-confidence forecast.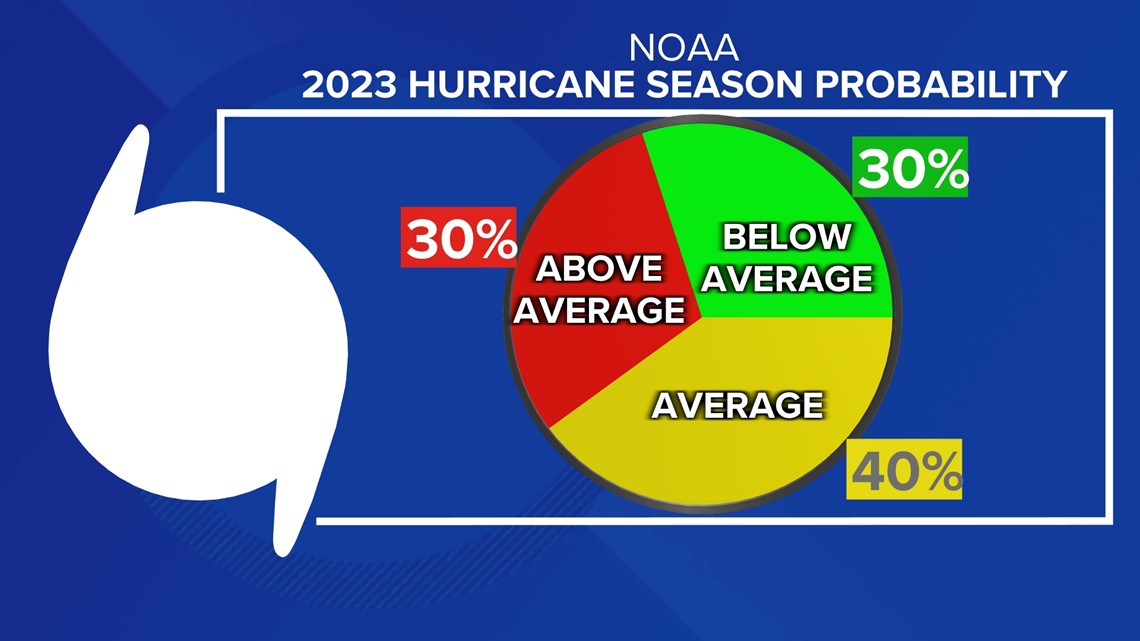 The tropical dilemma is crucial to forecasting summer rainfall.
In the past, our wettest summers have been from tropical systems. That doesn't mean we can't get rain from other sources like summer storms. Still, one piece of the puzzle is missing.
There isn't a strong correlation between El Nino and summer temperatures. The North Atlantic Oscillation (NAO) and Arctic Oscillation (AO) are bigger contributors to New England weather. These are global weather patterns that can change the jet stream's orientation, but both are challenging to forecast more than a couple of weeks in advance.
When forecasting, the trend is your friend. The last three summers have been among the warmest on record, placing in the top ten.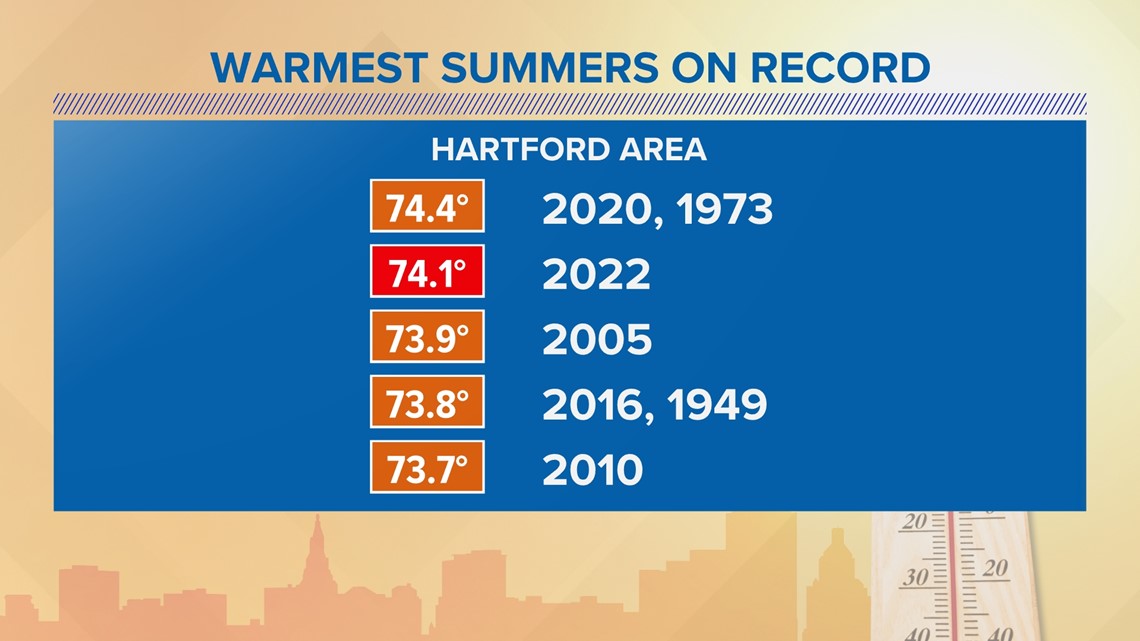 The trend for warmer summers extends longer than that. Over the last 50 years, the climate has been changing and summers have been getting warmer.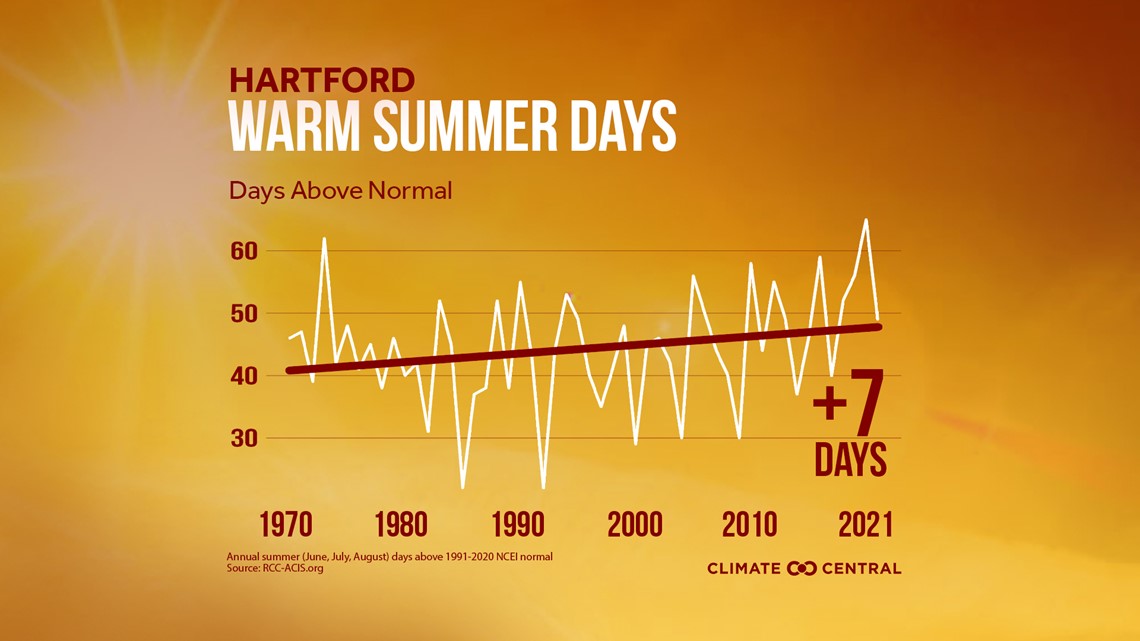 The National Weather Service is forecasting high confidence in above-average temperatures.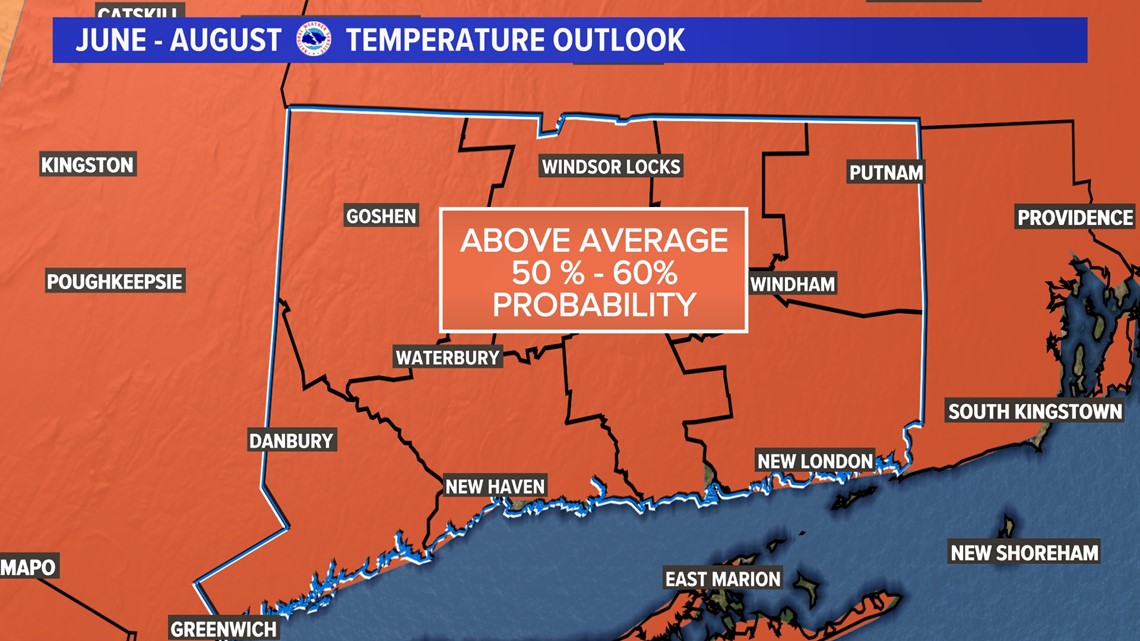 The National Weather Service is leaning towards above-average rain but only with 30-40% confidence.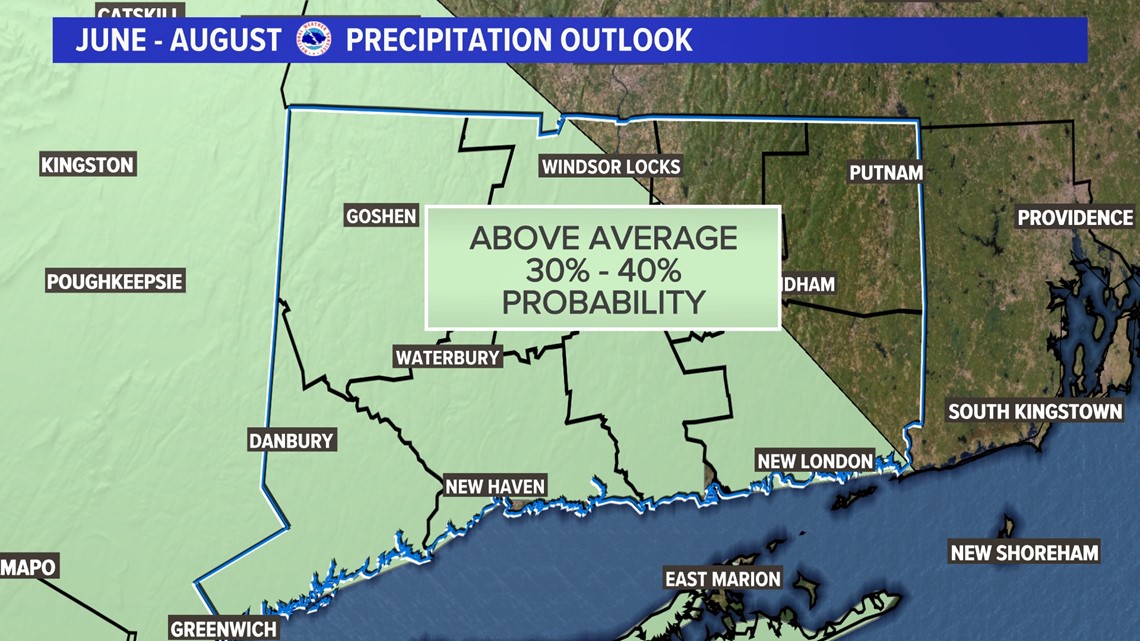 Looking at long-range guidance we don't see any strong reason to disagree. It's a tough call this year and we see no reason to stray from the NWS' call.
This doesn't mean we won't see long dry stretches this summer. But hopefully, more rain will keep the drought in check, unlike last year.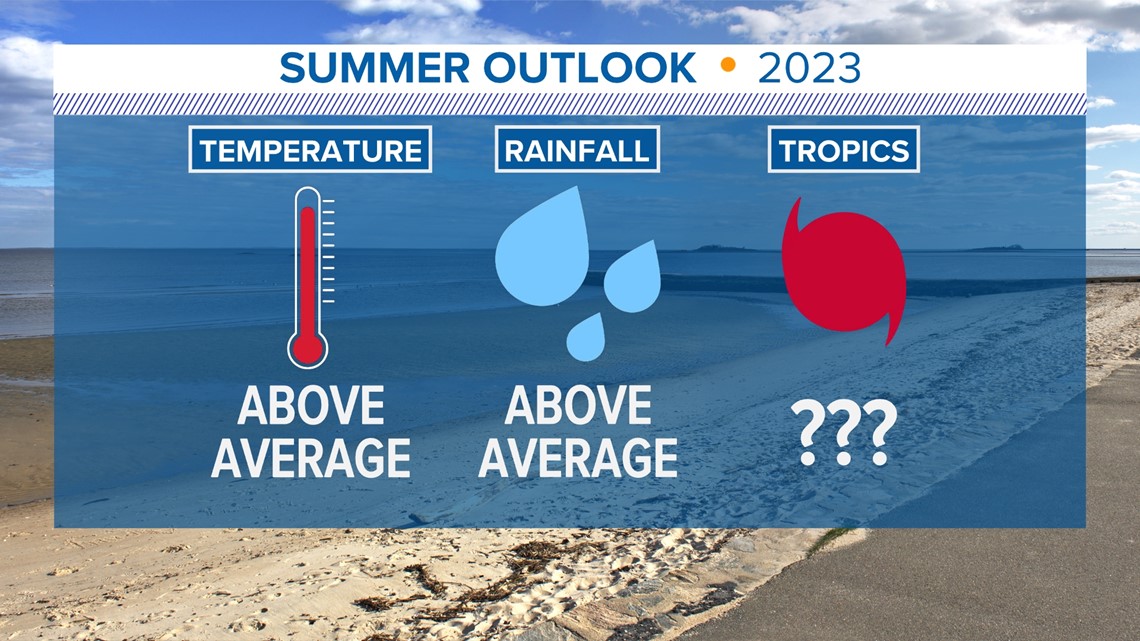 One thing you can always count on, summer is the season with the most severe weather. Connecticut gets two tornadoes per year on average.
While there is no correlation between severe weather and El Nino in Connecticut, severe weather season usually peaks in July and August when temperatures are the hottest.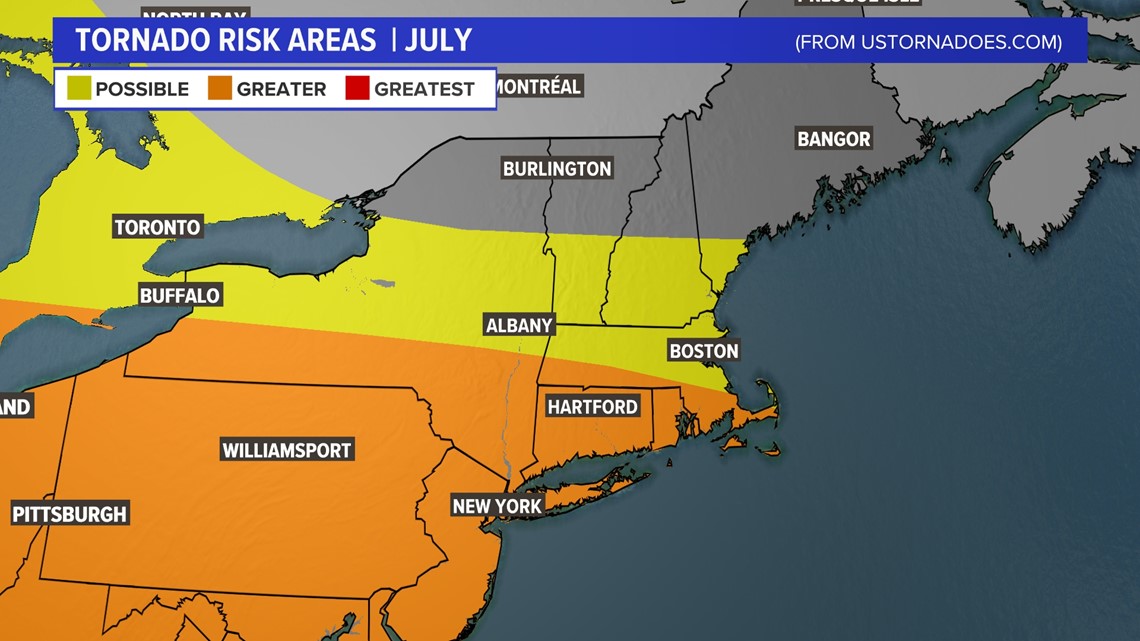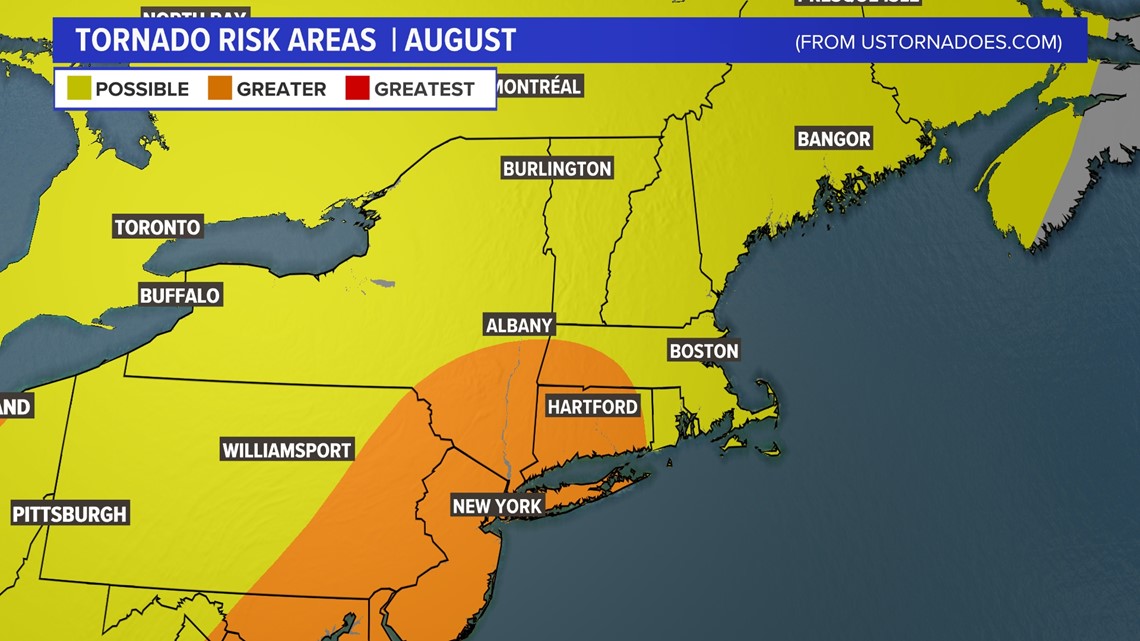 Rain or shine, The FOX61 Weather Watch team will be with you every step of the way.
Have a story idea or something on your mind you want to share? We want to hear from you! Email us at newstips@fox61.com
HERE ARE MORE WAYS TO GET FOX61 NEWS
Download the FOX61 News APP
iTunes: Click here to download
Google Play: Click here to download
Stream Live on ROKU: Add the channel from the ROKU store or by searching FOX61.
Steam Live on FIRE TV: Search 'FOX61' and click 'Get' to download.