CONNECTICUT, USA — Snow has tapered off, but we've picked up a lot of it overnight and this morning. By a lot, we mean a foot or more for many towns in Connecticut. At least the snow is fluffy, but there's plenty of it to go around.
Check out an assortment of the snow totals from across the state: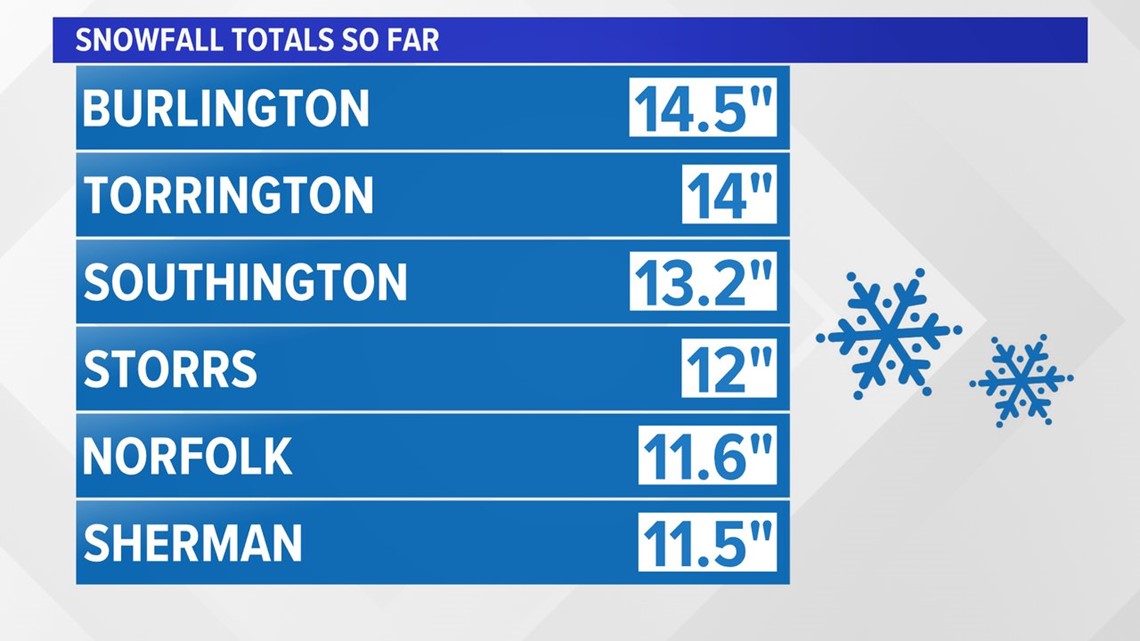 Roads are improving, but there still is a lot of snow out there for plow drivers to move around. So many plow drivers across the state worked hard all night to keep us safe.
We may even see a bit of sunshine this afternoon, although it won't help temperatures warm up at all!
Other than the snow, the big story in the weather department will be the bitter cold temperatures.
If you're headed out to shovel, bundle up! Temperatures will be COLD out there, not only today but also throughout the next few days. Wind chills will be down near zero at times. Be ready for the winter chill!
MTA held a press conference on the upcoming storm Tuesday. Listen below: