LEBANON -- Firefighters from two dozen departments fought a blaze that erupted in a chicken coop Tuesday evening.
The fire damaged buildings at the Kofkoff Egg Farm,  400 Mack Road in Lebanon. Crews were first called to the scene around 5:40 p.m., and people in the area could see the smoke in the air from more than three miles away.
Fire Marshal Scott Schutt said that he and several fire investigators are planning on continuing  the investigation Wednesday. According to the fire marshal, the fire started because of a motor for one of the automated systems at the egg plant, but they are unsure what the motor operated since all the motors were disconnected by the time the investigation began, and it's not known what the plugs connect to yet.
We've also confirmed that about 80,000 chickens died in the fire.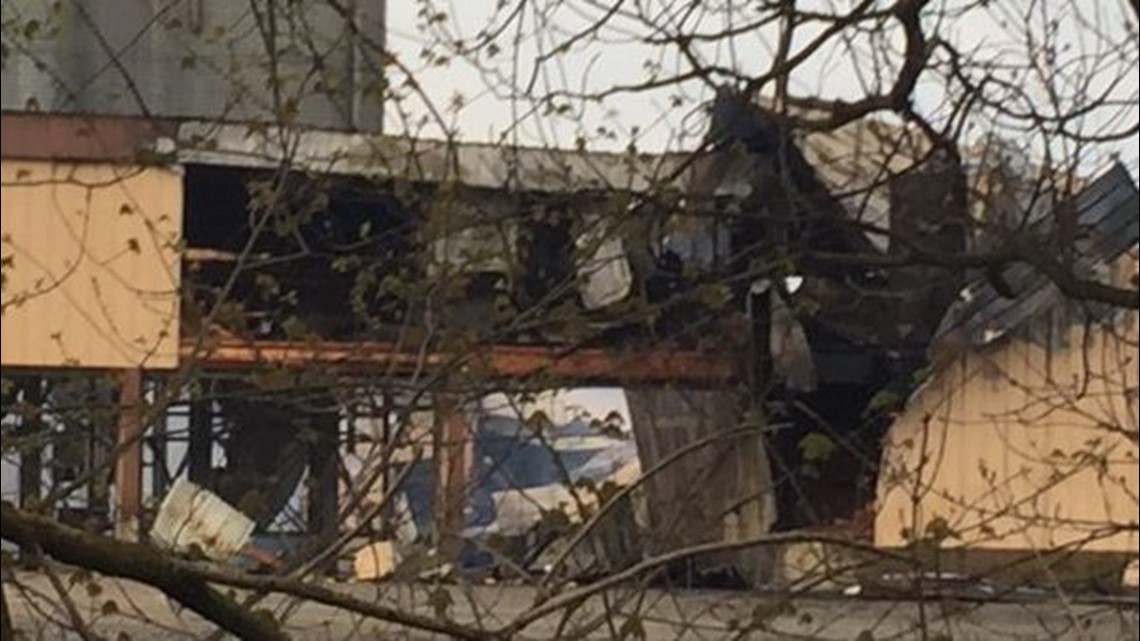 The fire marshal said that the same farm had a huge fire 27 years ago to the date: April 26, 1989. In that fire, 125,000 chickens lived in each coop.
The firefighters' main focus was about containing the fire and not the chickens.
There were 150 firefighters on the scene Tuesday from at least 25 departments including Lebanon and Salem, and from as far away as Old Mystic.
No one was injured in the blaze.