HUNTINGTON BEACH, Calif.  – Commuters in southern California have enough to worry about without traffic from the sky taking up road space.
When one pilot had engine trouble Friday afternoon, she had no choice but to make an emergency landing on a busy highway right in the middle of five o'clock traffic.
It's hard to believe even when you watch the video of the Cessna Skyhawk bouncing down Hamilton Avenue. Cars pulled over to avoid car-to-plane collision.
Security video from a business right beside where the four-seater single engine plane made an emergency landing shows it landing 4:55 p.m. Friday – peak rush hour.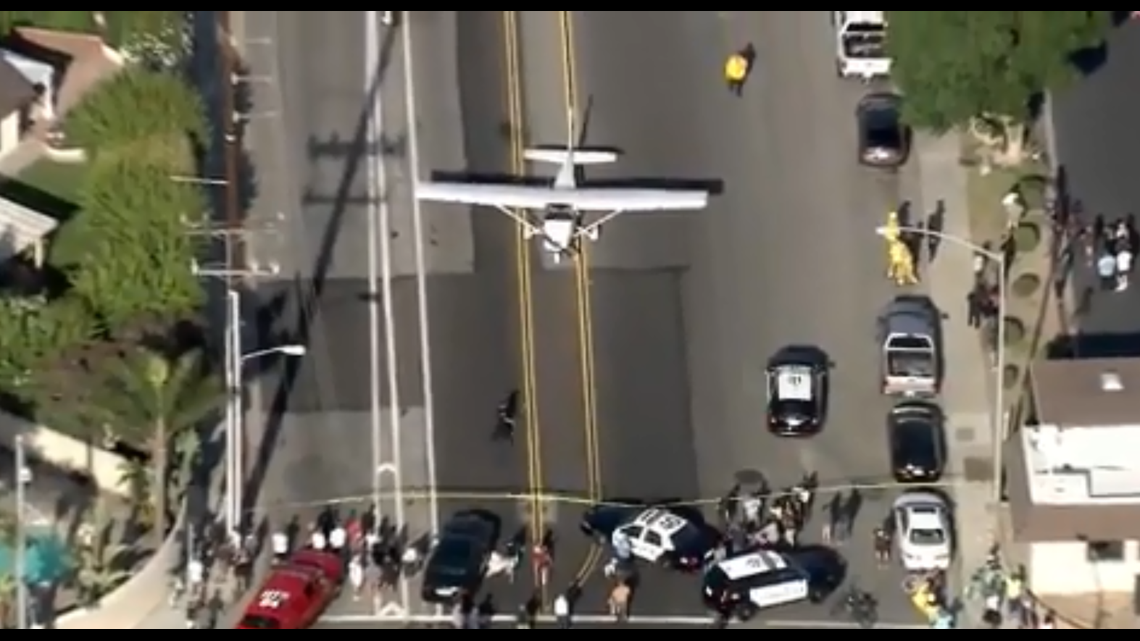 As the FAA investigates what happened, they have not released the pilot's name.
Meanwhile, neighbors are calling her one of the luckiest people alive. Neither she nor the plane got even a scratch, but she and they have one heck of a story to tell.