TORRINGTON – Police say they have arrested a Torrington man, a former school photographer, after he had arranged to meet a teenage boy for some type of sexual encounter.
Police investigated a report that Cole Sutton, 33, of Torrington, communicated with a person he had thought was a 15-year-old boy he met on a social media site.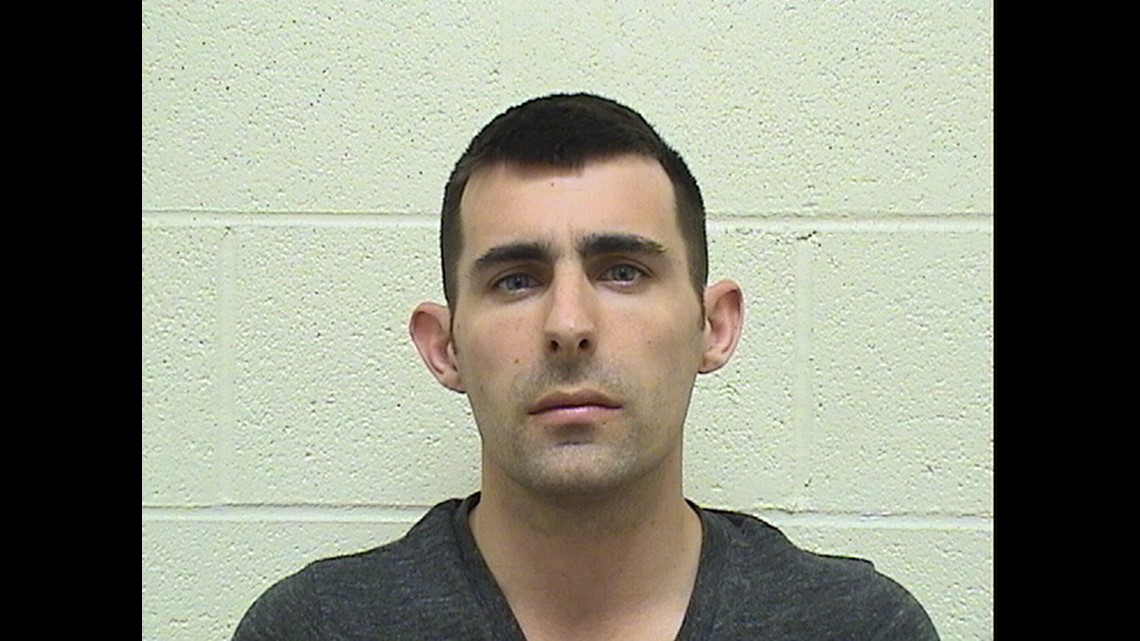 The two of them had been in contact through text message and planned to meet up for sex, police say. Who he thought was a 15-year-old boy turned out to be an adult from the website POP Squad, which stands for Prey on Predators. The individual video recorded the encounter and later handed it over to the police who then used it as the basis of their investigation.
There were two addresses for the suspect, with Torrington believed to be the home of his parents.
Sutton was arrested on Thursday, June 15 around 11 p.m. in Farmington and charged with criminal attempt to use of a computer to entice a minor to engage in sexual activity and criminal attempt to commit, sexual assault. He posted a $100,000 bond and is expected to appear in court on June 26.
Back when FOX61 covered Sutton before his name was released, National Photography company Lifetouch has confirmed the man in the video was a former employee. Writing in a statement:
"We are concerned and take very seriously the fact that one of our former employees is under investigation for activity that took place on his personal time away from work.

When we were notified of the allegations on May 30, 2017 we immediately reached out to the authorities to offer our full assistance and the employee was suspended.  He was subsequently terminated on May 31, 2017.  The employee, who passed an extensive background check only worked for Lifetouch for eight months, and was always scheduled as part of a team of photographers at all photoshoots which were primarily in Connecticut with the exception of a sporting event in Massachusetts and one session in New York.

Our number one concern at Lifetouch is for the safety of every child we photograph. It is a Lifetouch practice to have parent/teacher helpers present during photography sessions so photographers are never alone with students.  Photographers are also not allowed to touch students. Again, we are very concerned about these allegations, we take them very seriously and will cooperate fully with all parties to assist in any way possible."