PROVIDENCE, R.I. - A civil trial being heard by a federal judge in Providence will determine whether insurance companies should cover Nathan Carman's $85,000 claim for his boat that sank off New England in 2016.
Insurers are refusing to pay the claim, saying Carman made suspicious alterations to the 31-foot vessel before leaving Rhode Island with his mother on a fishing trip.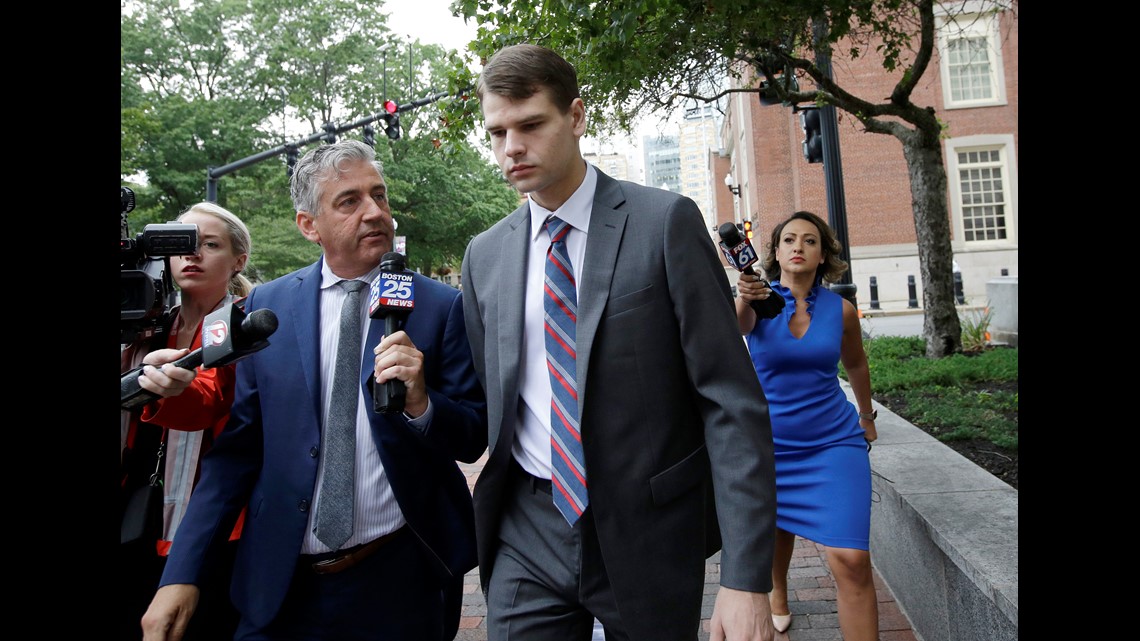 Carman, who lives in Vermont, was found eight days later in a life raft near Martha's Vineyard.
Nathan Carman was quiet, looked at the ground and did not answer any of our questions as he walked into Providence Federal Court with his attorney.
It's been nearly 3 years since he was rescued from a life raft off the coast of Rhode Island after his boat sank. His mother who was on board that boat was never seen again.
The trial to determine if he is owed $85,000 in insurance money for that sunken boat. The case has gotten a lot of attention for reasons more than insurance money. Some investigators believe Carman intentionally sunk the boat to rid of his mother. He's also a person of interest in the death of his millionaire grandfather who was found shot to death in his Windsor home back in 2013, Carman the last person to see him.
However, none of those details surrounding his mother or grandfather's deaths allowed to be brought into the courtroom today.
What we did hear in court was testimony from the man who sold Carman the boat. He says he bought it for $7,000 and fixed it up to pristine condition.
Carman's attorney arguing that the boat was never actually meant to be a boat, more a mold, to help make other boats, he added the boat was also 35 years old.
The insurance company saying that Carman made faulty repairs the day before its sank, that caused the boat to be structurally unsound. He also never alerted his insurance company and they say that made it "unseaworthy."
There in no jury in this trial, the judge will ultimately decide if Carman is entitled to this payout.