FARMINGTON — Police are investigating Tuesday after Fotis Dulos was found unresponsive at his home in Farmington after an apparent suicide attempt. Police said he was in critical condition, and is now at a New York hospital.
Police were called to the Dulos home shortly before noon  for a wellbeing check after Dulos failed to show up in court in Stamford. When police arrived, they found Dulos sitting in a vehicle, in distress.  Officers started life saving measures on the scene, Farmington Police said.  An ambulance left the home about 12:45 p.m and arrived at University of Connecticut Health Center in Farmington a short time later.
Dulos was later taken by Lifestar helicopter to Jacobi Medical Center in the Bronx, New York. Dulos' defense attorney Norm Pattis told FOX61 that Dulos was taken to New York to be treated in a Hyperbaric chamber.
Monday afternoon Pattis said in a statement, "I am told Mr. Dulos is en route to the hospital with a pulse. Our thoughts and prayers are with him."
New Canaan police said in a statement: "Please direct any media inquiries regarding  Fotis Dulos being found unresponsive at his home in Farmington CT to the Farmington Police Department."
Court officials said Dulos was scheduled to appear in Stamford court due to issues related over his $6 million bond. Sources tell FOX61 the bondholder is being questioned about whether the real estate assets that Dulos put up to secure his bond and release have enough equity due to liens and mortgages.
Dulos has been charged with felony murder, murder, and kidnapping.
Michelle Troconis has been charged with conspiracy to commit murder with a court set bond of $2 million.
Kent Mawhinney has been charged with conspiracy to commit murder with a court set bond of $2 million.
Jennifer Dulos, of New Canaan, disappeared May 24 amid contentious child custody proceedings with Fotis Dulos. She hasn't been seen since.
Fotis Dulos and his girlfriend, Michelle Troconis, were previously charged with evidence tampering and hindering prosecution in connection with Jennifer Dulos' disappearance. They pleaded not guilty and posted $500,000 bail.
Police allege Fotis Dulos and Troconis went to Hartford to dispose of garbage bags containing items with Jennifer Dulos' blood on them.
Fotis Dulos was arrested on another tampering charged and released on another $500,000 bail. on Sept. 4. He appeared in court on Sept. 12.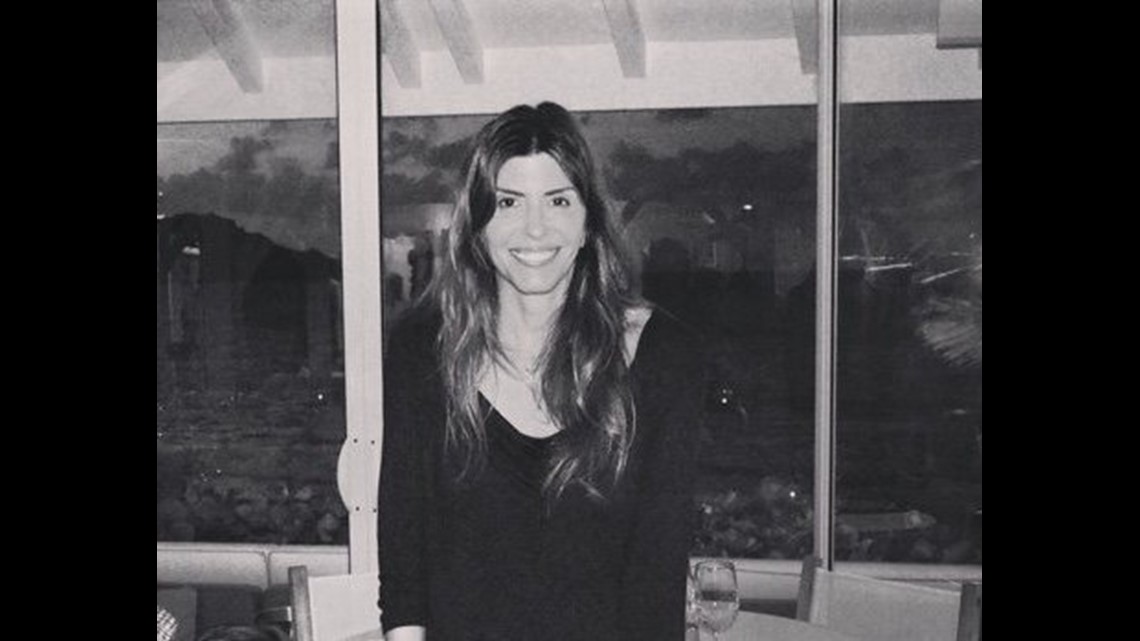 Children still in grandmother's custody
The five Dulos children have been staying in their grandmother's Manhattan apartment building on Fifth Avenue since their mother's disappearance on May 24, 2019. In the days after Jennifer Dulos was reported missing, Farber hired an armed guard to watch the children, according to a filing by Fotis Dulos.
In July, a court-appointed third party called a "guardian ad litem" testified that he was "satisfied" with the care the grandmother was providing. The Fifth Ave apartment has two bedrooms and is approximately 1,500 square feet, according to the filing; enough room to do homework, play videogames, eat and sleep in their own area. "The children have books to read and they have been taken on some outings," the judge wrote.
Court documents also reveal how the grandmother supported the entire family financially.
The judge, citing the guardian ad litem, said, "she provided economic assistance to [Jennifer] as well as to [Fotis], whether in a personal or professional capacity."
"Ms. Farber provided an opportunity for housing for the children in the past. She supported [Jennifer] when she moved from Farmington to New Canaan.
In a heavily redacted section of the filing, Judge Heller reveals Jennifer's mother paid for the 4 Jefferson Crossing property in Farmington, even after Jennifer moved out.
"Ms. Farber [----redacted words----] started paying the monthly mortgage and real estate property taxes on the parties' former marital residence in Farmington, Connecticut, where [Fotis] resided with Ms. Troconis and her daughter, after [Fotis] ceased making those payments. Ms. Farber's property was held additional collateral for the mortgage on the Farmington property, so she paid these expenses each month to prevent the Farmington property from going into foreclosure."
The Jefferson Crossing property later went into foreclosure in September.
Gloria Farber is also suing Fotis Dulos and his company Fore Group for more than $2 million for money Jennifer's father gave to Fotis before he died. Farber maintains the money was in the form of loans that went unpaid. Dulos maintains the money had been gifted.