MIDDLETOWN — Eight K9 teams graduated on Friday from The Connecticut State Police Canine Training Unit.
The Labrador retrievers and their handlers will be detecting explosives for the state police and other agencies. Four of the teams are assigned to CSP's Mass Transit Unit and will patrol trains and train stations from New Haven to New York. The fifth team will remain at the Canine Training Unit and help with the training of future dogs.
This is the training unit's 190th Explosive Detection Class. The dogs were donated by Guiding Eyes for the Blind after determining it better suited their abilities than guide work.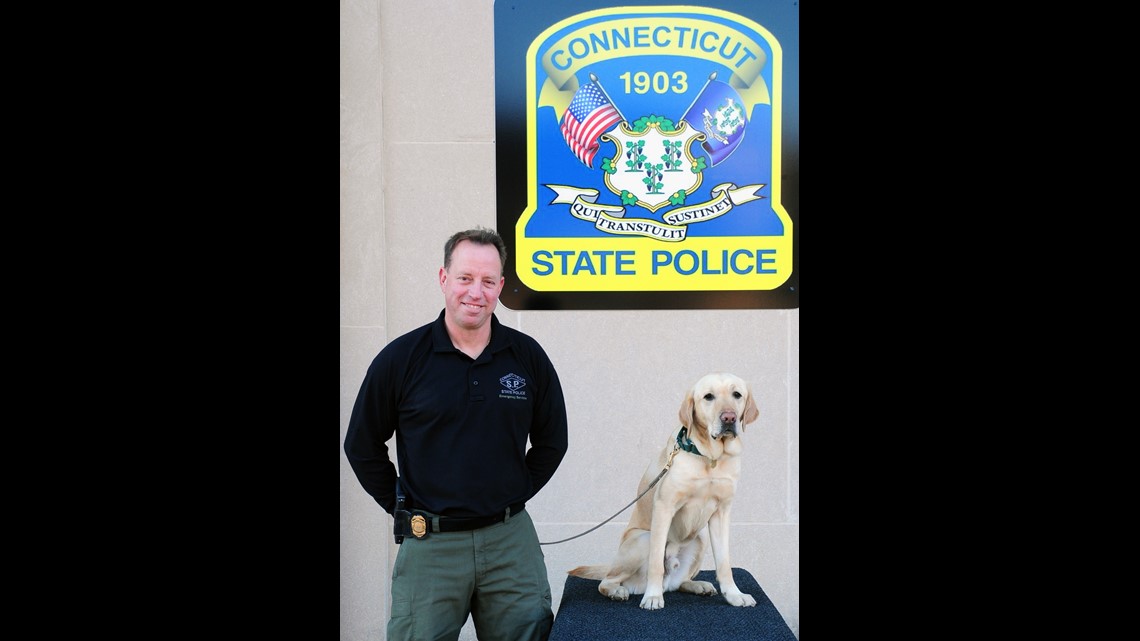 TFC Steven Bellandese and K9 Jackie
TFC Patrick Conway and K9 Guthrie
TFC Jonathan Naples and K9 Ezra
TFC Jeffrey Poach and K9 Wheat
TFC Kevin Reed and K9 Wrangler
Mohegan Tribal Police Department
Officer Kevin Creamer and K9 Harley
Methuen (MA) Police Department
Officer Michael Havey and K9 Rumi
Trooper Stephen Digregorio and K9 Jewel