ATLANTA -- Barack Obama, the immediate past president of the United States, has thrown his political weight behind one of Georgia's candidates for governor.
President Obama announced on Wednesday that he is backing Democrat Stacey Abrams in the gubernatorial race – one of 81 endorsements he announced just after noon. A short time later, Abrams office released a statement attributed to Obama that quotes the president directly.
"I am so excited to endorse Stacey Abrams for Governor of Georgia," he said. "She's not running a campaign built on division or distraction; she's running to lead one Georgia where everybody has opportunity and everybody's voice is heard."
He goes on to point to her ability to deliver good jobs, public education, expanded Medicaid and insurance options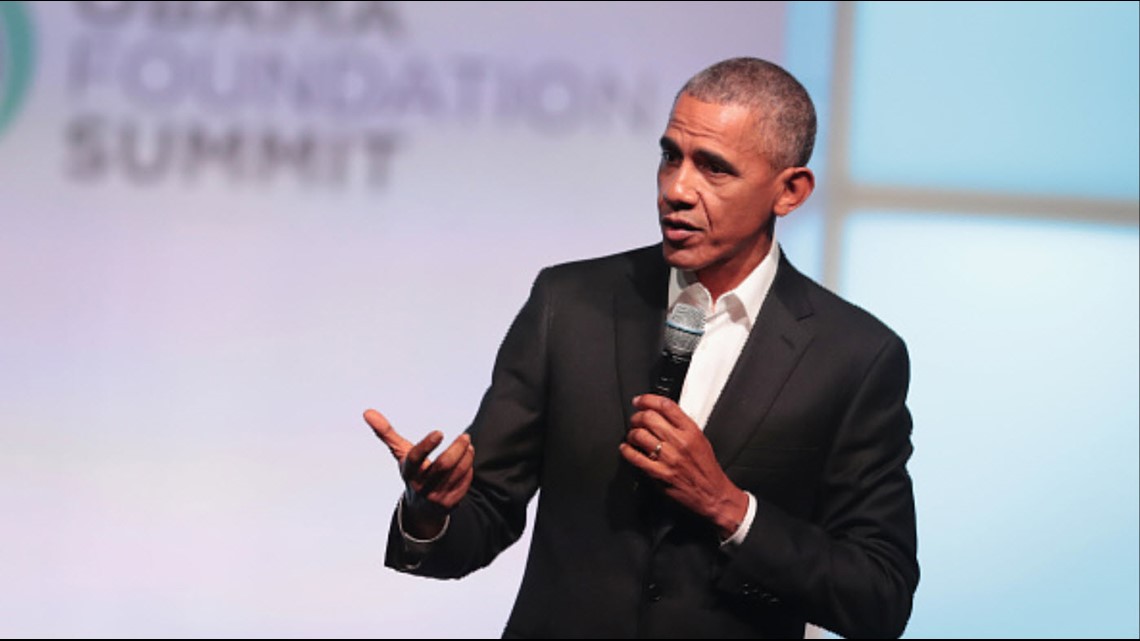 "I'm confident that, together, they'll strengthen this country we love by restoring opportunity, repairing our alliances and standing in the world, and upholding our fundamental commitment to justice, fairness, responsibility, and the rule of law," Obama said.
Abrams said she was honored for the acknowledgment.
"I am grateful for his support as I continue a campaign for governor grounded in hope, optimism, and a boundless belief that we can do more to make sure every family in Georgia has the opportunity to thrive," she said.
The campaign for Secretary of State Brian Kemp, Abrams' opponent in November, said it wasn't surprised by Obama's endorsement.
"Abrams supports a government takeover of our healthcare system that puts government bureaucrats between Georgians and their doctor," said Kemp campaign spokesman Ryan Mahoney. "Now, Abrams admits she wants to grow government and raise taxes - even though she refuses to pay her own.
"Georgians twice rejected Barack Obama's failed policies and this November they will reject his radical, hand-picked candidate for governor."
Kemp was endorsed by President Donald Trump less than a week before Kemp's runoff victory over Lt. Gov. Casey Cagle.
"Brian is tough on crime, strong on the border and illegal immigration," President Trump tweeted on July 18. "He loves our Military and our Vets and protects our Second Amendment."
In Georgia, Obama is also backing Sarah Riggs Amico in the lieutenant governor's race, Matthew Wilson for State House District 80 and Shelly Hutchinson for State House District 107.
The two candidates will face off in November.